Ever wonder what a cross between a bear and a large dog would look like? Well, if you can't even imagine it, maybe these pictures of a bear-like dog rescued by a shelter in the Russian city of Chelyabinsk will give you an idea.
Named Medvebaka, from the Russian words for 'bear' (Medved) and 'dog' (Sobaka), the unusual-looking canine was recently rescued by the Nash Dom animal shelter, whose volunteer staff have been working hard to find him a forever home. Photos of the animal, with a head resembling that of a brown bear and the body of a large dog have attracted a lot of attention on Russian social media, and even abroad, but as it turns out, this in not some mythical creature, but the result of poor mixed breeding.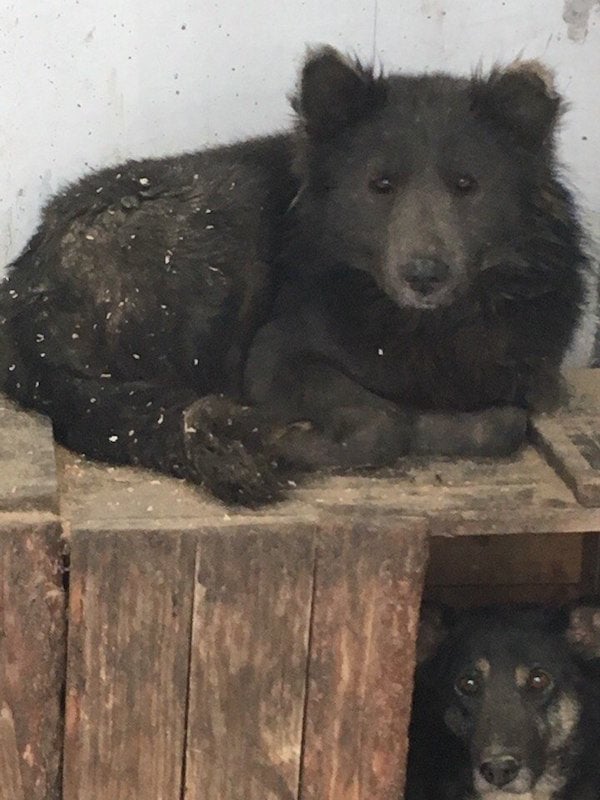 Photo: Polina Kefer, Nom Dosh/VK.com
Polina Kefer, a volunteer at the Nash Dom animal shelter, told the Siberian Times that one of her colleagues already confirmed that Medvebaka appears to be a cross between a chow-chow (by his distinctly blue tongue) and another long-nosed breed. Irresponsible dog breeders in Chelyabinsk often sell such puppies as pure breeds, without thinking for a second about what will happen to them when they start to grow and their owners realize that they've been duped.
"Once puppies grow into something like this dog, they throw them out like a broken toy," Polina said.
That is exactly what Polina and her colleagues believe happened to Medvebaka. He is constantly stressed out and seems to have lost his faith in humans completely.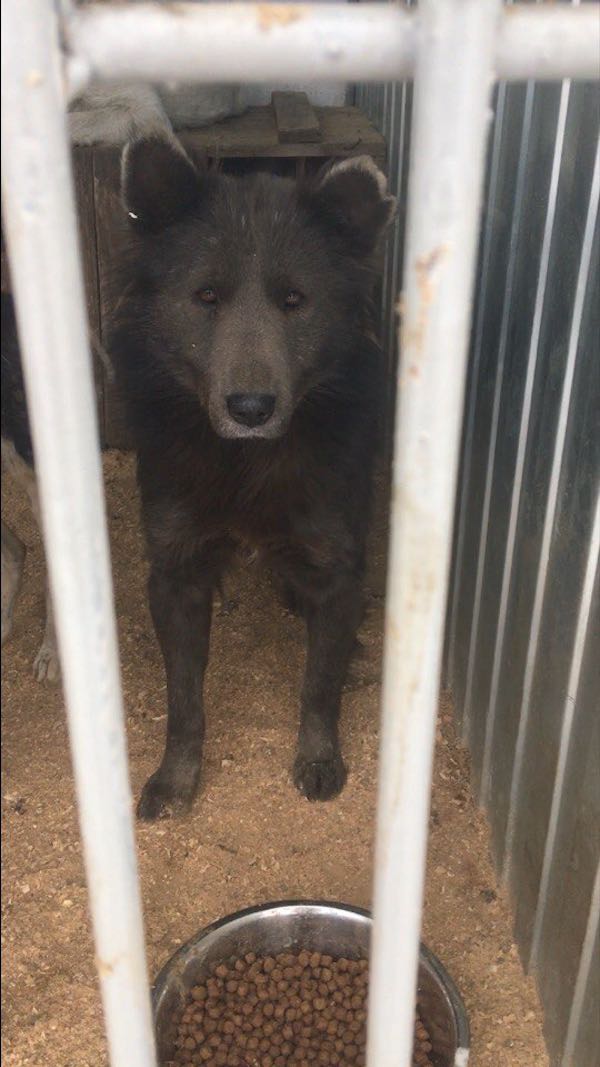 Photo: Polina Kefer, Nom Dosh/VK.com
"Sadly the dog is so stressed it fights and bites back," says Polina. "We think it might take months for him to start socializing again."
The shelter has already placed the so-called "bear dog" with a family, but he was constantly trying to escape and showed no interest whatsoever in making human friends, so they took him back.
"The dog hid inside an outdoor kennel and refused to come out," another Nom Dosh volunteer said. "With his new family he was trying to escape. He hated the leash, and showed no interest whatsoever in making friends. We tried our best foods on him, but the dog is clearly so stressed that it might take weeks, if not months, to help him trust people again."
Photo: Polina Kefer, Nom Dosh/VK.com
This may sound silly, but looking at pictures of this beautiful animal, I can't help but notice the sadness in his eyes.
While Medvebaka's bear-like features have attracted a lot of attention online, Polina Kefer wrote on Russian social network VK that very few people have offered to help him by donating food, vaccines or even a collar. She has appealed to animal lovers to support the shelter so they could afford to take care of the unique-looking dog until he is rehabilitated.