The Luvable Dog Rescue is a canine shelter unlike any other. Located in the idyllic woods of Oregon and featuring cozy, colorful cabins complete with miniature furniture, instead of the usual kennels, this place looks more like a fairy-tale village than a shelter for rescued pit bulls.
The 55-acre wooded sanctuary, near Eugene, in Oregon, currently consists of six beautifully-decorate cottages, each featuring two separate rooms and all the amenities you'd expect to find in a regular home, including furniture, lighting fixtures, artworks and even a TV. It hardly sounds like the perfect place for pit bulls to live in unsupervised, but there's actually a good reason that these cottages look so much like actual human homes.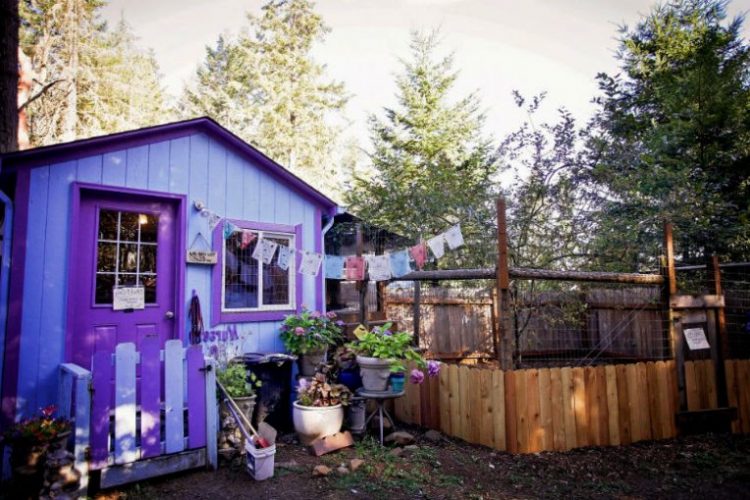 Photo: Luvable Dog Rescue
"It lets us see how the pit bulls will be in a home," Luvable Dog Rescue founder and executive director, Liesl Wilhardt, told Inside Edition. "A dog in a concrete run is going to behave very differently than a dog with a house, with furniture, televisions, and people coming and going. As much as we can learn about our dogs, the more successful the adoption will be."
The "Pit Bull Village" is home to around 10 pit bulls at a time, with no more than 2 living in the same cottage, each with their own separate room. And when they're not lounging on their very own recliners or snuggling with the caring staff at the shelter, the rescued pit bulls go on long hikes on the the many trails crossing the property, where they come into contact with other animals, like chickens, goats or horses.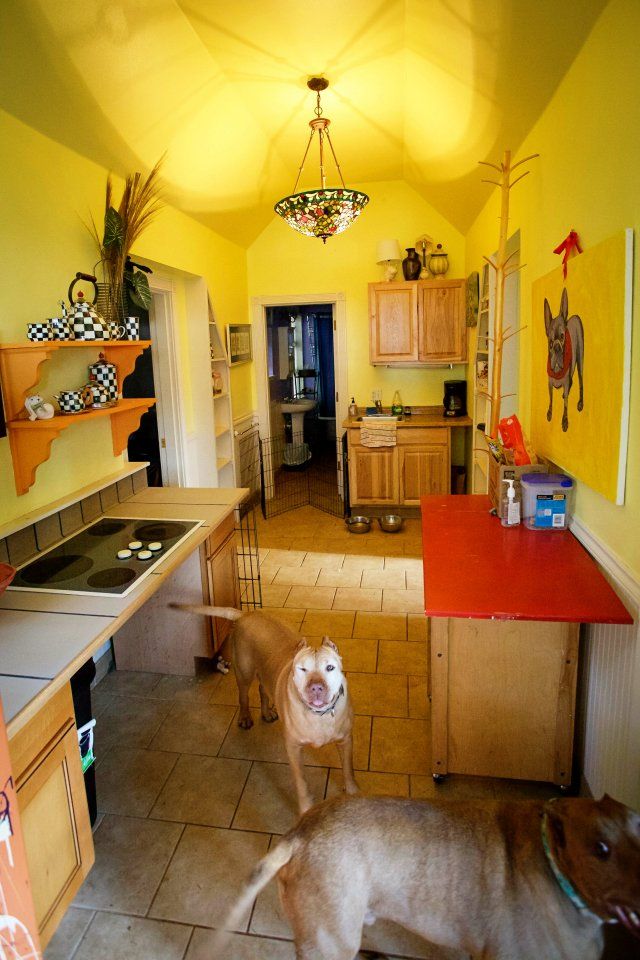 Photo: Luvable Dog Rescue
The Luvable Dog Rescue is also home to around 30 small breed dogs, but they all live in a large kennel. And while that may sound a bit unfair, Wilhardt claims that pit bulls actually need the special type of accommodation.
"A lot of dogs go downhill once they're in a shelter. It's a very stressful environment," the shelter founder said. "We wanted to give them an environment that was as cozy and homelike as possible."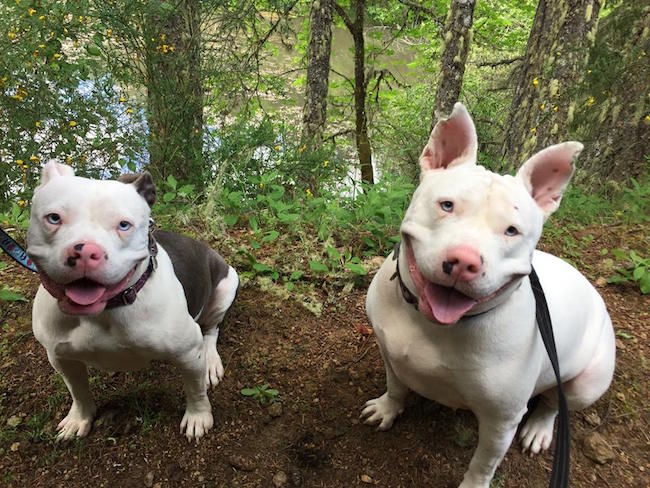 Photo: Luvable Dog Rescue
Plus, whereas most other dog breeds at Luvable Dog Rescue tend to get adopted within a few weeks, there is a stigma surrounding pit bulls, and people are less inclined to take them into their homes. So Wilhardt decided to invest in comfortable accommodation that would make their extended stay as comfortable as possible. Each cottage costs between $20,000 and $30,000, but the dogs love them, so they are worth it.
"The healing power of this place has done miracles for some of the dogs," Liesl Wilhardt told Pup Journal. "It's something special about the place, but also about dogs knowing they're in a good place and telling the new dogs."
Luvable Dog Rescue continues to grow, and, having recently inaugurated a "pit bull palace" – a much larger building for pit bulls – Wilhardt and her team now home to secure funding for a maternity ward for pit bull mothers and their puppies. If you want to help their cause, visit the Luvable Dog Rescue website and its official Facebook page.