A Malaysian woman ended up with a pet duck after buying a fertilized egg from a restaurant and using a makeshift incubator to hatch it instead of eating it.
39-year-old Erica Lim, a creative professional from Kuala Lumpur, in Malaysia, recently sat down with online magazine Star2 to talk about life with a pet duck in a high-rise apartment building. She spoke about Daisy's love of water, her friendly and adventurous nature, and how she adapted to life in the big city, but Erica's most interesting revelation was the story of how the duck came into this world. Apparently, she was meant to be eaten as "balut", a controversial Asian snack that consists of a cooked partially-developed duck embryo.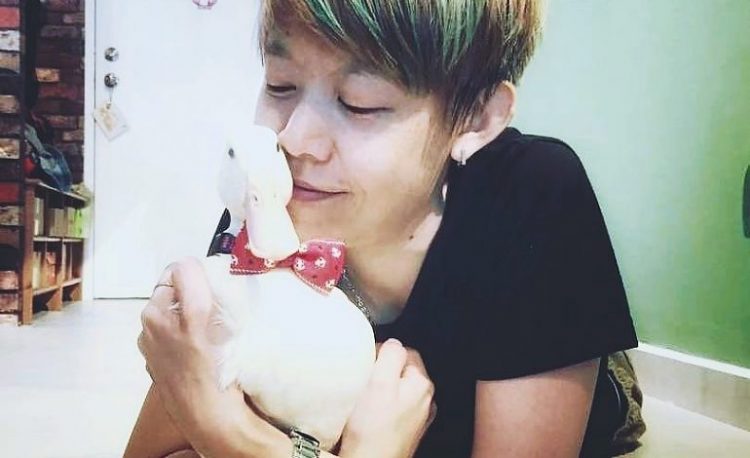 Photo: Instagram
Erica bought Daisy two years ago, from a Vietnamese restaurant in the town of Puchong. Well, actually, she bought an uncooked fertilized egg used for "balut". There was supposed to be a partially developed duck chick inside it already, but the woman was skeptical, so she decided to see for herself. But instead of cracking the shell, she took the egg home with her and put it in a makeshift incubator made out of a styrofoam box and some heat lamps. Two weeks later, she became the "mother" of an adorable duckling.
View this post on Instagram
It's unclear whether Erica Lim had ever planned to adopt the duck should the balut egg hatch, but after seeing that cute yellow ball of fluff break out of its shell, she fell in love it instantly.
View this post on Instagram
"Watching her emerge from the egg, I fell in love with her immediately. And that was how I became a 'mother' on Father's Day in 2017," the 39-year-old woman told Star2.
View this post on Instagram
What started out as an experiment turned into a beautiful friendship. Erica says that Daisy, who she often refers to as 'Bibit', is a well-behaved pet who loves hanging out on the couch, going out for walks and splash around in any body of water she finds.
View this post on Instagram
"She loves water and often sneaks into the bathroom to splash around in a tub. If I leave a jug of water on the coffee table, she will get into it in no time at all," Lim said.
View this post on Instagram
Pet ducks aren't really the norm, but that's only because most people don't know what wonderful companions they make, Erica added. After interacting with Daisy, some of her friends went and got themselves some ducklings as well, and one neighbor even hatched one from an egg, which Erica was more than happy to help with.
View this post on Instagram
"Ducks make wonderful companions. My Bibit is charming and attentive. I hope more people realise how much fun it is to have a duck as a pet," Bibit's owner said.
View this post on Instagram
One big advantage female ducks have over pet dogs or cats is laying eggs. Erica Lim says that Bibit lays an egg every 25 hours, so she has an unlimited supply of eggs, which she sometimes shares with family and friends.
View this post on Instagram
If you'd like to see more of this adorable duck, feel free to check out her adorable Instagram account.