A small town in Guangxi is home to one of the strangest-looking buildings in all of China, a 10-storey behemoth combining an assortment of architectural styles from all over the world.
In recent years, Xinxu Town, a small settlement close to Beiliu City, has become known for a strange edifice towering over the dozens of predominantly commercial buildings in the area. Not only is it much taller than most other structures in the area, but it also doesn't adhere to any particular architectural style. Most of its several spire-like towers feature Russian-inspired domes, the central spire is a Western-style bell tower, and there's even a teapot-shaped fountain that doesn't make any kind of sense. Still, the building's creator, a local farmer, is willing to spend a fortune to see it completed.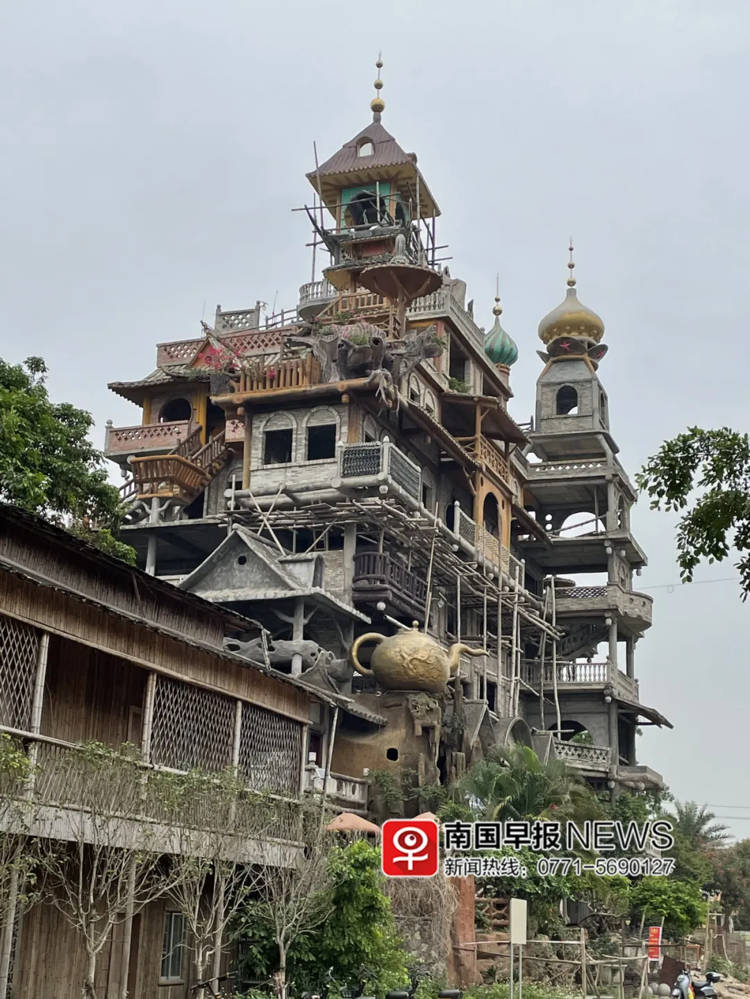 Li Jiguang, a farmer in Xinxu Town, reportedly spent a whopping 15 million yuan ($2.3 million) over the last seven years erecting "Guangxi's weirdest building". Local authorities had plans to boost tourism by constructing an impressive landmark in the area, and when he proposed they provide him with a piece of land and allow him to make his vision a reality at his own expense, they agreed.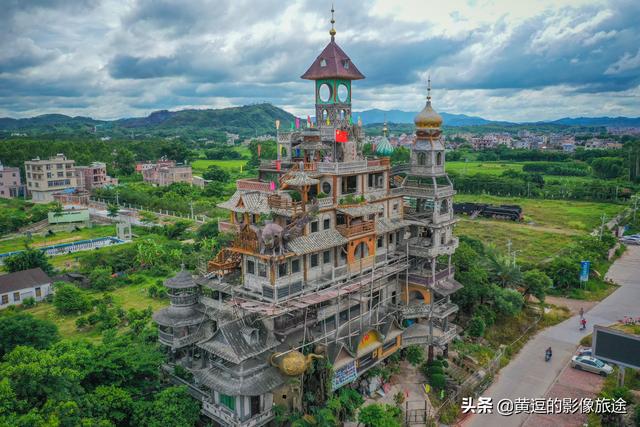 Li apparently designed the strange building himself, and he plans to turn it into a tourist attraction where local people can come to relax as well. Unfortunately, after pouring a fortune into it, the weird building is still only 60 percent complete, with most of its interior still to be completed. Funds are currently limited, however, so it will be a while until the project is finished.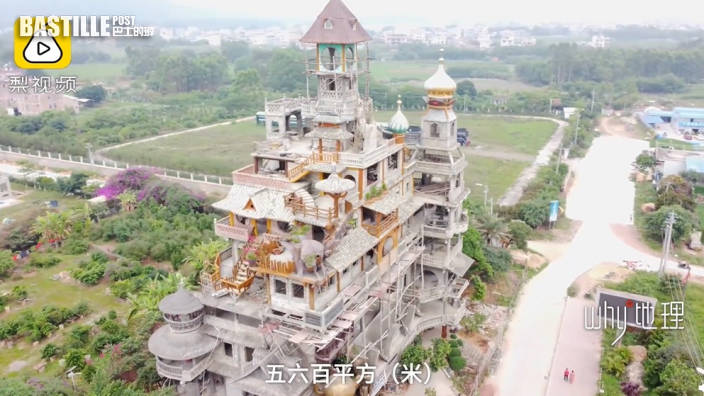 Still, because of its unusual design, and the way it stands out over the rest of the buildings in Xinxu Town, the so-called Peasant Art Building has already become a tourist attraction. Li Jiguang has had to put up warnings to keep people out of his building, as many visitors would venture inside with total disregard for their safety.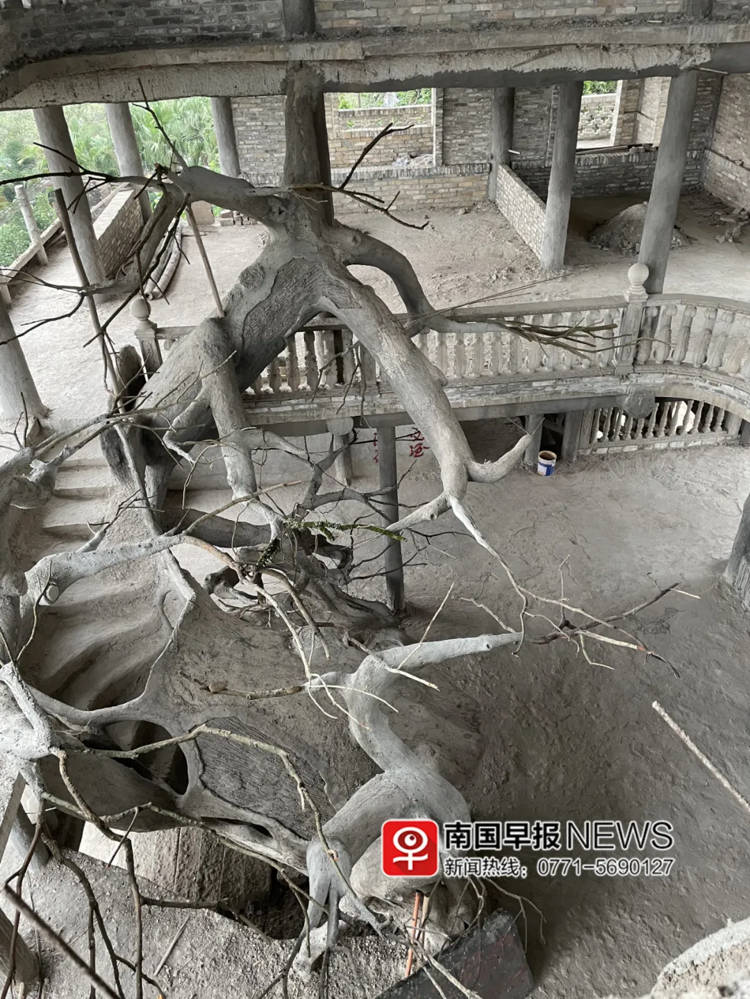 While still incomplete, the interior of the 30-meter-high building is just as much of an oddity as the outside. The railing is done in a French style, some of the rooms feature Chinese culture-inspired sculptures, while others have a futuristic vibe, featuring brightly colored neon lights and LED screens. It's a mashup of styles and ideas that people struggle to make sense of. That's actually its main draw.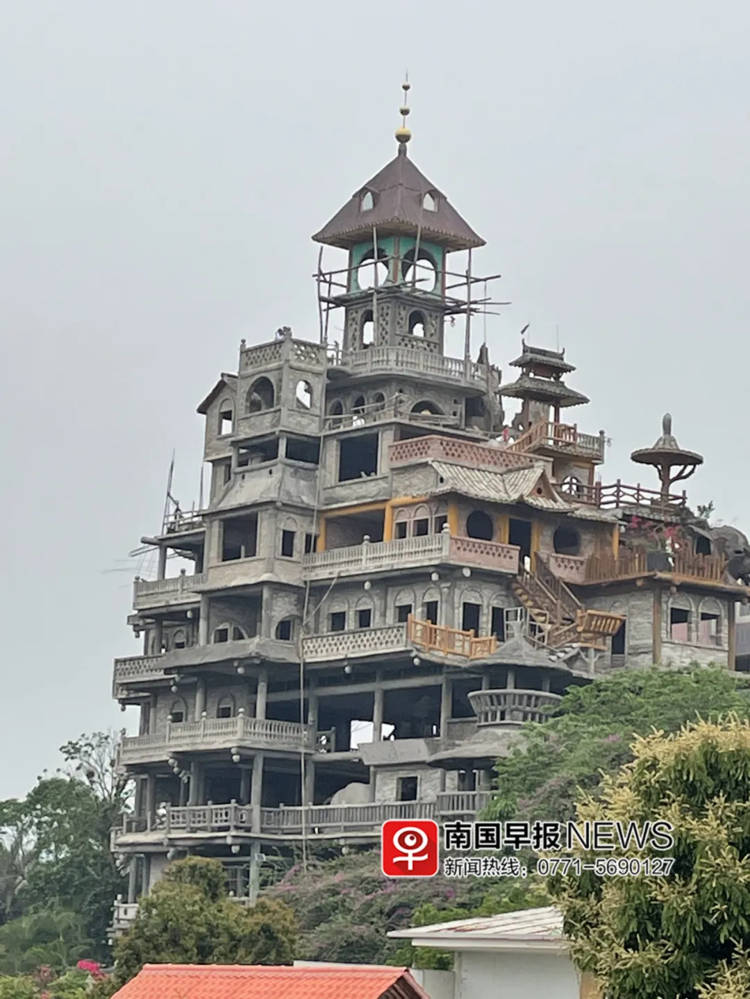 Ever since photos and videos of the Peasant Art Building started showing up on social media, more and more people have started making the trip to Xinxu to see it for themselves. Li Jiguang says peak numbers are hit during the Spring Festival when tens of thousands of people visit it in a single day.