The English seaside city of Brighton is home to the world's thinnest observation tower, a structure only 3.9 meters in diameter, with a height-to-width ratio of over 40:1.
Conceived and designed by Marks Barfield Architects, the same firm behind the famous London Eye wheel, the i360 coastal observation tower in Brighton, UK looks like a giant needle pointing at the sky. It's not the only observational tower in the world, but it is the thinnest one ever made. It has a diameter of only 3.9 meters, or 12.8 feet, at its widest point, and stands 162 meters tall. Although it is often described simply as a vertical cable car because of the technology it uses to drive a tourist-filled pod up and down, the i360 is actually an engineering marvel.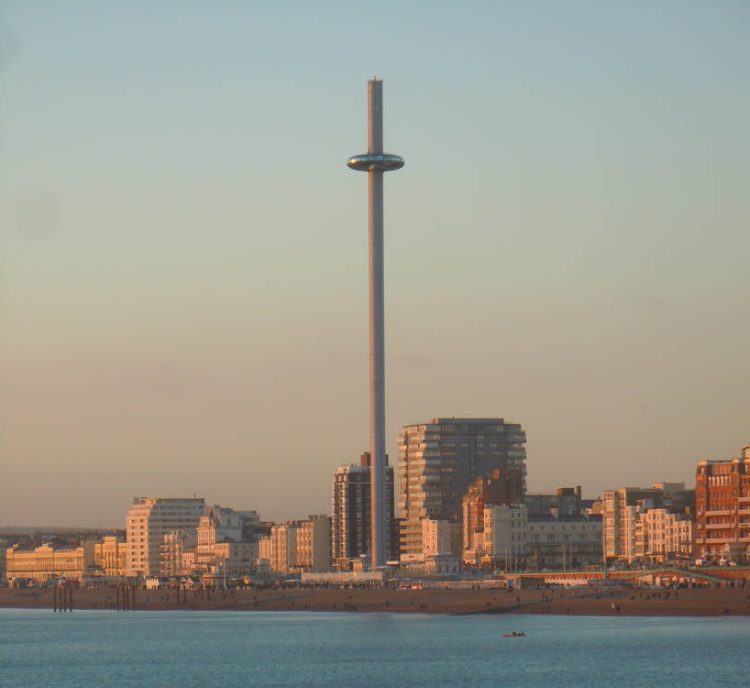 Photo: Hassocks5489/Wikimedia Commons
When founders David Marks and Julia Barfield came up with the idea for the i360 observational tower in Brighton, they struggled to secure the necessary funding. The project posed a series of technical challenges that most banks and investment funds didn't want to deal with. Luckily, in 2013, they managed to obtain £36.2 million ($48.2 million) of the £42.2 million ($56.2 million) construction costs from the government's public works loans board, a scheme only accessible for projects.
The complex task of building foundations on chalk bedrock for an incredibly thin structure, in a seaside city where winds can reach speeds of 130km/h was tough to overcome, but the team at Marks Barfield Architects somehow made it happen, and the i360 tower is now able to safely withstand winds blowing at a speed of 161 km/h.
As the name suggests, the i360 observational tower offers a 360-degree view of Brighton and the coastline, by seamlessly gliding visitors to the top in what has been called the world's first vertical cable car. The glass pod at the top measures 59 meters in diameter and can accommodate up to 200 passengers at a time.