Featuring 20 ramps intertwined over five levels and connecting three major expressways, the Huangjuewan Overpass in Chongqing is considered to be the world's most complicated overpass.
When the first photos of Huangjuewan Overpass first hit the internet, a few years back, they cause a mix of shock, amazement and concern, especially among motorists. Many were wondering how on Earth less-experienced drivers were supposed to find their way with so many ramps and lanes to choose from. And, even if you consider yourself an experienced driver, Huangjuewan does look a little daunting, at least at first sight. Despite its designers' claims that it looks much more complicated than it truly is, Huangjuewan has become known as the world's most complicated overpass.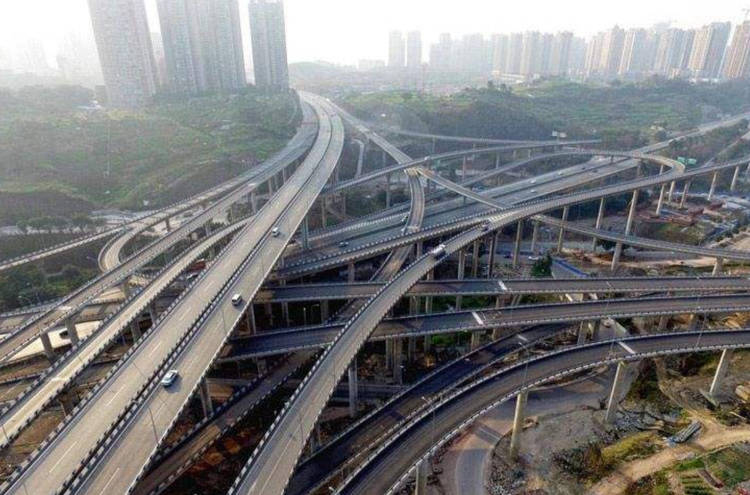 "You'll have to drive around the entire city if you take the wrong ramp," one motorist commented on a photo of Huangjuewan Overpass a while back, while others wondered whether their GPS systems would be of any help, considering the five vertical levels that the ramps are positioned on.
Completed in 2017, after five years of planning and another seven years of actual construction work, Huangjuewan Overpass is considered somewhat of an architectural wonder, and its lead designer insists that any concerns about navigating the overpass are unfounded.
Liu Bangjun told People's Daily that the 20 ramps of Huangjuewan Overpass were necessary to make it easier to navigate. Because it connects three expressways as well as other regional roadways, designers took into account human error and added extra ramps to help drivers turn around faster. According to Liu, in case of choosing the wrong lane, motorists have an exit option within 10 minutes, and road signs are very visible, so even though ramps from Huangjuewan Overpass go in eight different directions, drivers shouldn't be too worried.
China has been creating some pretty crazy overpasses lately. Back in 2018, we featured Qianchun Interchange, another infrastructural wonder consisting of 18 different ramps, with the highest one standing 37 meters above the ground.