A Miami based artist creates stunningly detailed paintings that look like real Persian rugs. Jason Seife, who is a muralist and a graphic designer, began developing the intricate pictures in 2015 as a form of self-expression, but also as a nod to his Middle-Eastern roots.
Each dizzyingly elaborate piece is ink and acrylic, and feature the floral motifs and geometrical shapes seen on the large floor coverings. The history of classic rug design inspired the series, with a nod to the weavers' use of pattern and color to signify the specific tastes of their tribe. Accordingly, Seife weaves his moods and mindsets into his work, choosing colors and patterns that represent his mental and emotional mindset at the time.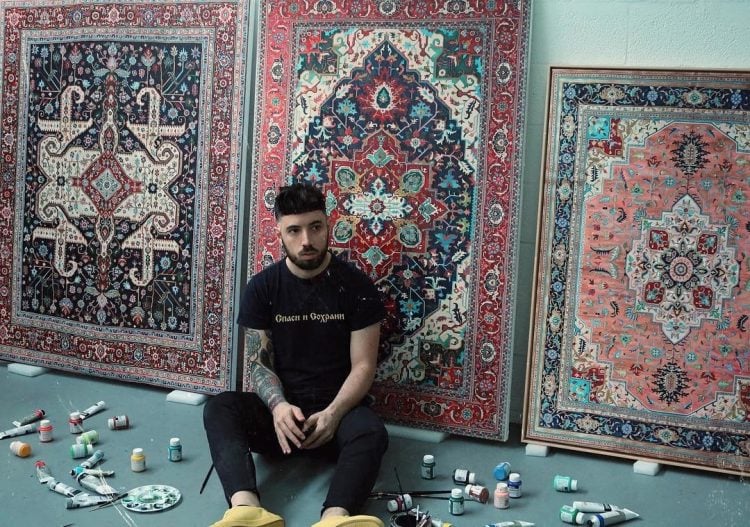 Photo: Jason Seife
"I've always been attracted to the designs of Persian rugs, both aesthetically and for the symbolism that goes into them. Part of my background is Middle Eastern, so it's something that was rooted in me from birth," Seife said in an interview with Luxury Defined, "The original rug designs made by carpet weavers are embedded with a hidden language. Every choice is made with reason. Whether it is the fabric used, the colors, or how they're knotted, it is all predetermined and linked to where, when, and why they were made. I wanted to include that in my work, and the way I do this is by using certain motifs and colors to reflect specific moods."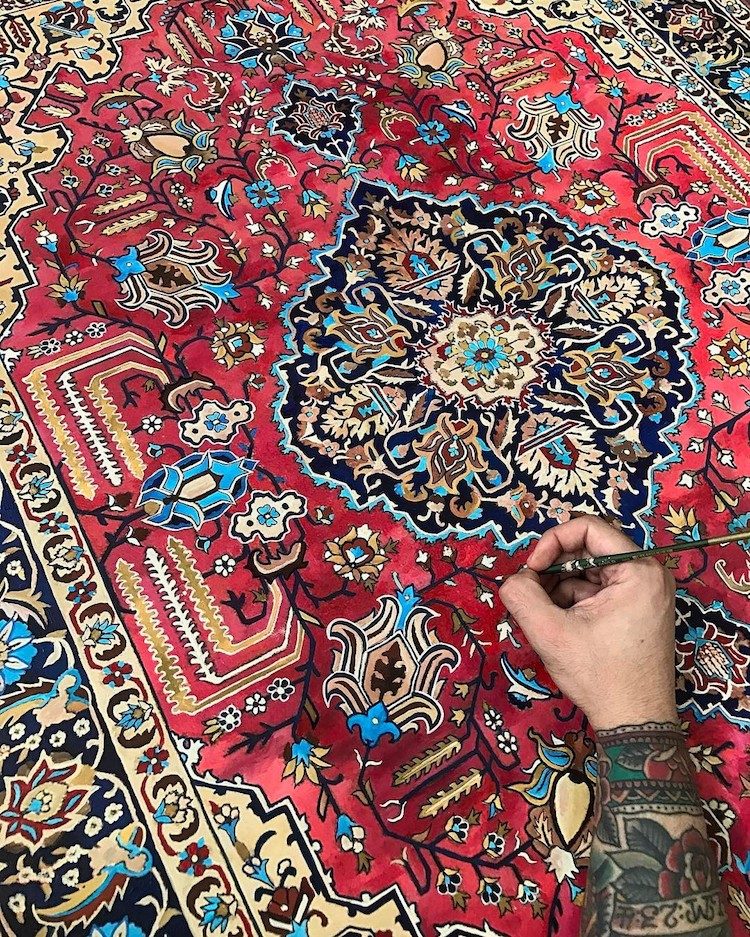 Photo: Jason Seife
The resulting pieces, which can take between two to three months to complete, vary between bright and buoyant to dark and enigmatic, but all with vivid palettes and meticulous attention to detail. Although they're flat paintings, Seife's use of shading gives them a 3D appearance, making them impossible to distinguish from a textile at first glance. Amazingly, Seife also happens to be colorblind.
Photo: Jason Seife
Seife recently collaborated with Nike and Kobe Bryant to adorn a pair of Air Force 1s with his intricate patterns, and the result is a work of art that should be displayed rather than worn. His list of famous collaborations doesn't end there, however, as he has also worked with the likes of Big Sean, Nicki Minaj, and Pharrell Williams, among others.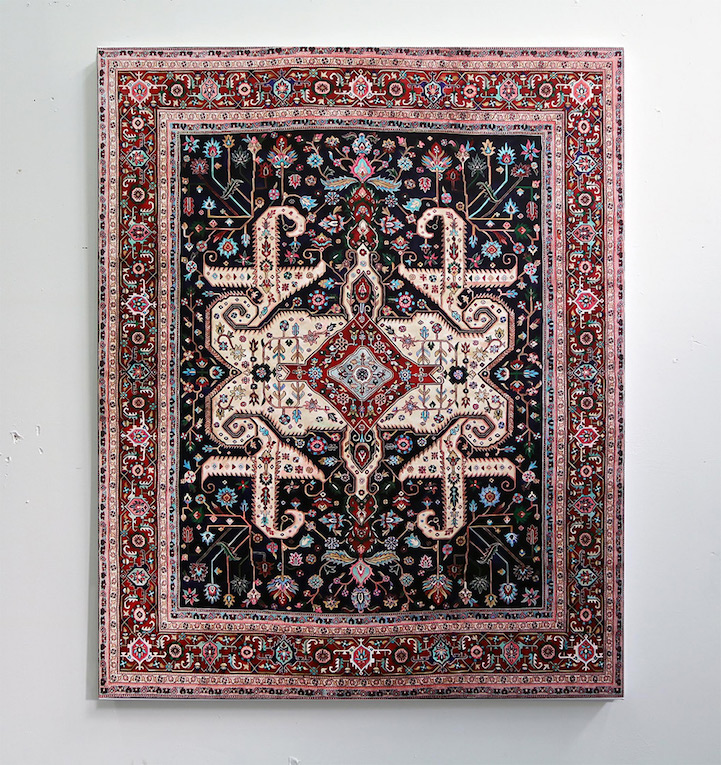 Photo: Robert Fontaine Gallery
Seife is on Instagram (@jasonseife) where he shares photos of his recent work as well as video clips of his art process. He is also on Twitter under the same name. His rug paintings were exhibited in the Robert Fontaine Gallery in Miami Beach in 2016, and they are currently at the Altes Kraftwerk Rummelsburg in Berlin.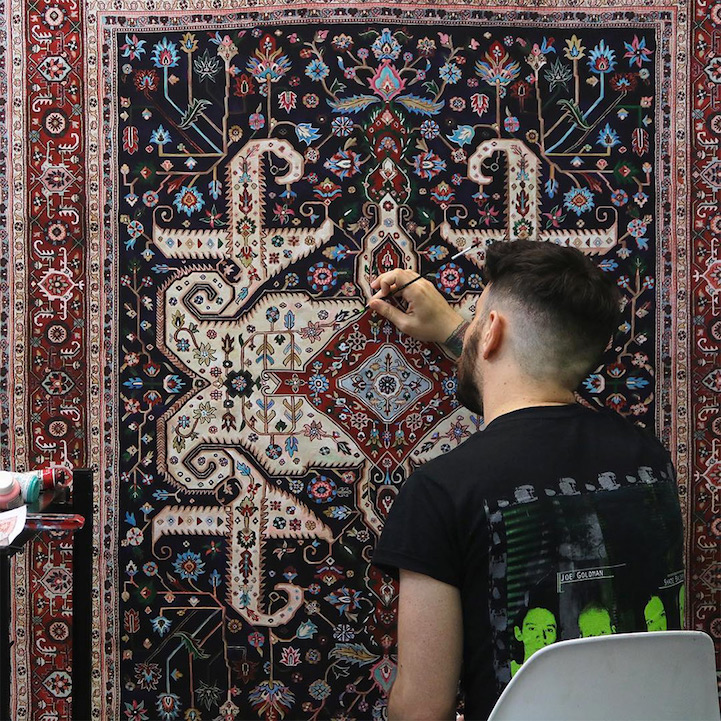 Photo: Jason Seife