An Indian artist has come up with an ingenious and hilarious way of showcasing the poor state of roads in the city of Bangalore – he put on a realistic astronaut costume and filmed himself walking trough the craters that made a local road look like the surface of the moon.
Baadal Nanjundaswamy is well known for flagging civic issues like the poor condition of roads and large potholes through his stunning street art, but his latest project was by far his most popular one yet. To raise awareness about the pothole-filled Tunganagar Main Road in North Bangalore, the Indian artist dressed as an astronaut and had someone film him as he "moonwalked" through the large craters, while cars and rickshaws drove by. He then posted the hilarious video on social media, where it quickly went viral.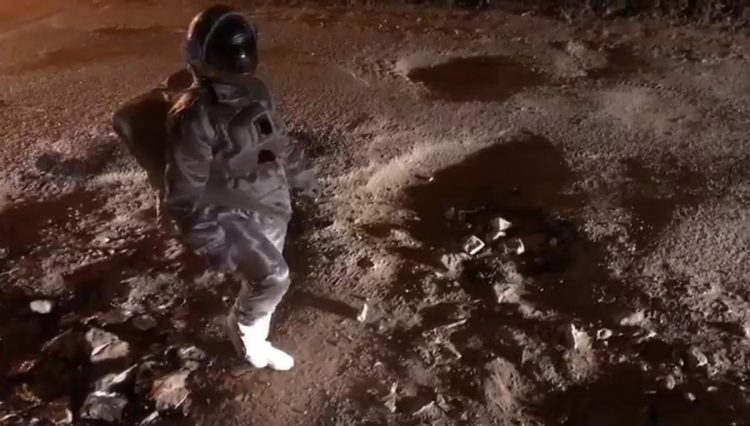 Nanjundaswamy's imitation of a gravity-defying walk in Bangalore had the desired effect, with thousands of local people taking to the internet to praise his initiative and complain about the state of local roads. The artist had the bright idea of tagging public authorities in his video, so they had no excuse not to respond to the public outcry.
Just 24 hours after the astronaut video was posted online, workers were already busy fixing the craters of Tunganagar Main Road, and Nanjundaswamy was among the first to thank them for the prompt response.
"Under the supervision of our chief engineer S Prabhakar, the potholes on Tunganagar main road have been filled. We responded at the earliest to the artist's complaint," a Bangalore civic body spokesperson said.
Baadal Nanjundaswamy has previously highlighted the high number of large potholes in his city by incorporating them in his large-scale, impressive street artworks.