A team of Chinese cardboard modelling experts stole the show at this year's Hobby Expo China (HEC) International Model Expo, in  Beijing, with a 1:1 cardboard replica of the Merkava MK4 Israeli battle tank.
Photos of this awe-inspiring masterpiece of cardboard modelling have been doing the rounds on Chinese social media for the last five days, drawing the admiration of millions in the Asian country. Sadly, there doesn't seem to be much information available online, except for the fact that it is a 1:1 model of the Merkava MK4 made out of over 5,000 cardboard parts and weighing around a ton.
I'm no expert when it comes to cardboard modelling, but if I had to guess, the team behind this project started out by designing and printing all the parts on sheets of corrugated cardboard and spent days putting them together. Even the intricate tank tracks are made exclusively from cardboard, using interlocking tubes.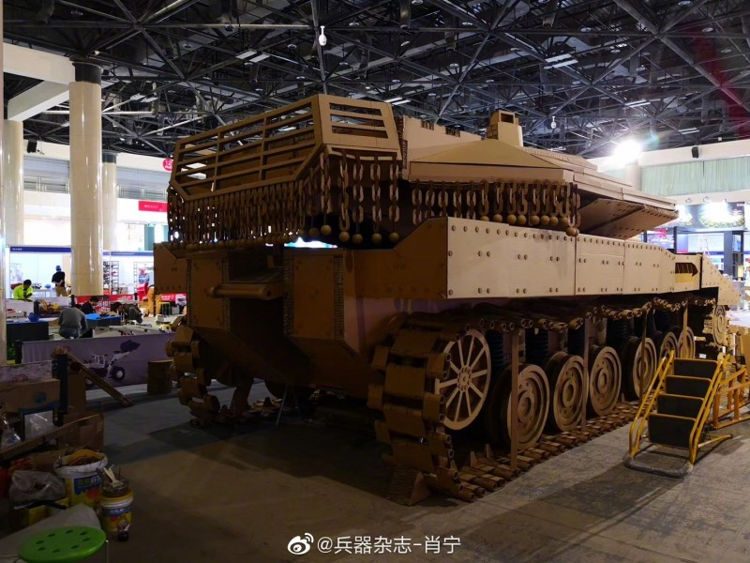 This life-size cardboard replica of the Merkava MK4 tank reportedly took 48 days to complete.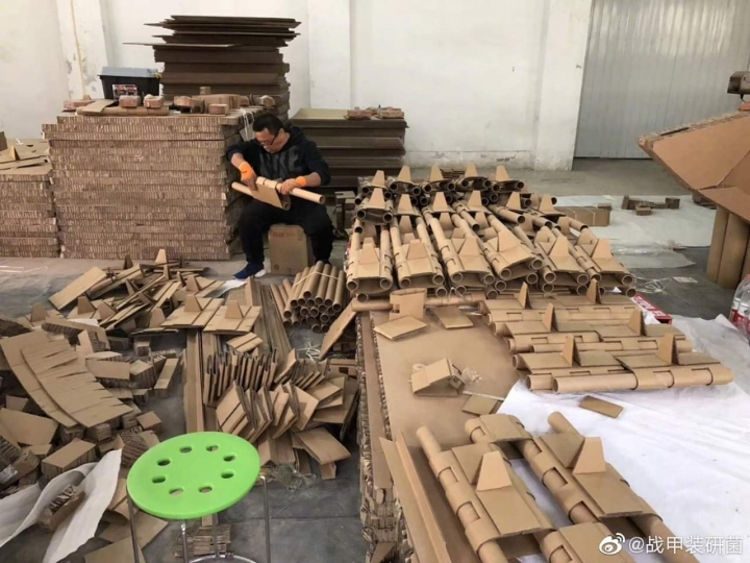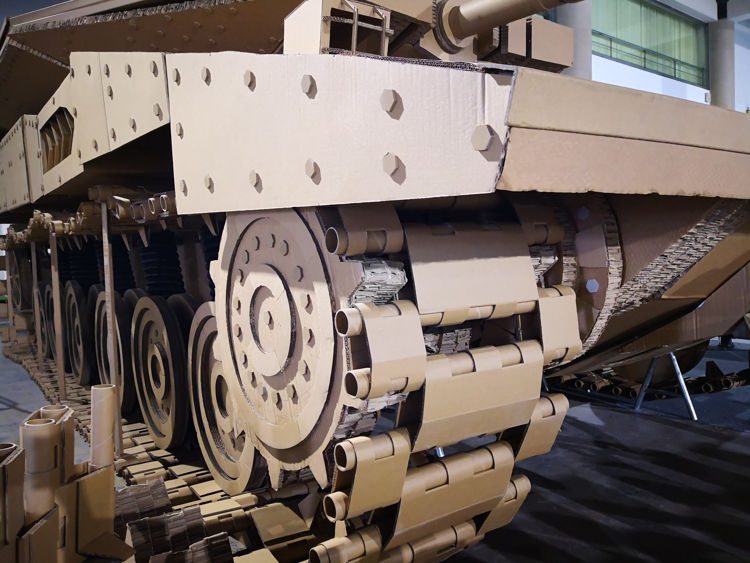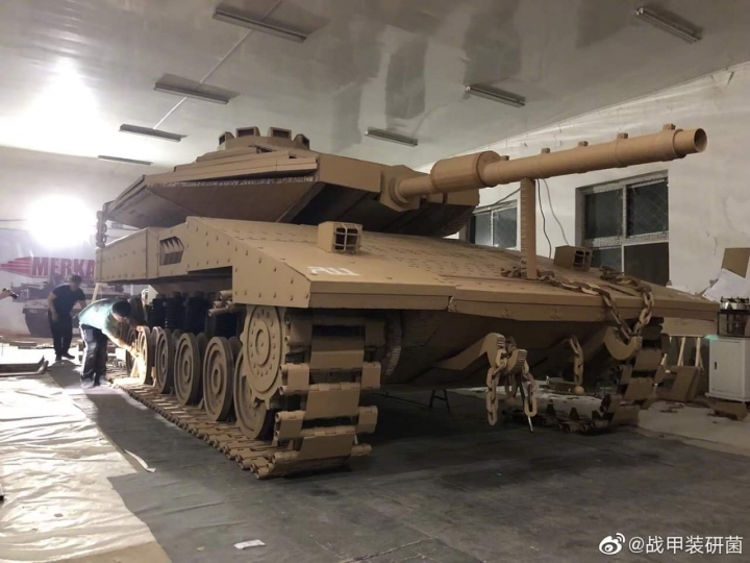 Photos: Weibo via Fun News