Judit Czinkné Poór, Judit Czinkné Poór cake-decorating shop in the Hungarian city of Ajka, is famous for her ability to turn simple gingerbread cookies into edible masterpieces.
Mézesmanna (~Honeyed manna) drew international attention back in 2016, when popular blogs like Bored Panda and This Is Colossal featured Judit Czinkné Poór's stunning gingerbread creations. Her incredibly detailed embroidered-like treats received the most attention, and for good reason, but the talented pastry chef has since moved on to other types of decorations, from embossed animals to intricate cartoon characters.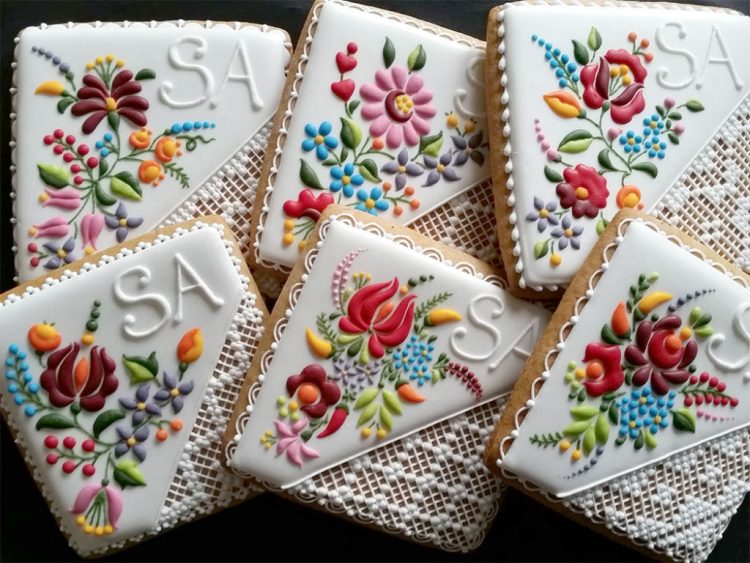 Photo: Mézesmanna/Instagram
The Mézesmanna brand was founded in 2012, when project manager Zsanett Odett Papp asked her good friend Judit Czinkné Poór to bake some of her delicious gingerbread cookies for some foreign business partners. The treats were such a huge hit that Zsanett decided to ask her friend to start a business together. The rest, as they say, is history…
View this post on Instagram
Judit is now a famous pastry chef, but her original profession was porcelain painter, which somewhat explains where she gets the patience to hand-paint all those tiny details on her gingerbread creations. She uses a powder-based or gel-based paint, similar to porcelain and tints them with food coloring, so that they are edible.
View this post on Instagram
Creating these little edible wonders requires a bit of time, primarily because the work is done in stages. First, the gingerbread cookies have to be baked and left to cool. Than the base glaze is added and left to harden, and only then does the decorating begin. Judit Czinkné Poór reportedly needs about an hour to work her magic on a batch of cookies.
View this post on Instagram
Ever since gaining international attention online, back in 2016, Mézesmanna has become an international brand. Unfortunately, while people all over the world love the shop's "lace-covered" cookies, the company doesn't have enough capacity to meet demand, so it focuses on training instead.
View this post on Instagram
Judit Czinkné Poór has been traveling the world, including to China and Russia, teaching the secret to her intricately-decorated cookies to other food artists.
View this post on Instagram
"Hispanic countries are the most amazed by our patterns, they are very creative people and love design objects like these. Even foreign confectioners and gingerbread-masters want to learn from Judit. However, most of her 'students' are not professionals, they just join the courses to relax," Zsanett Odett Papp said.
View this post on Instagram
View this post on Instagram
View this post on Instagram
View this post on Instagram
View this post on Instagram
View this post on Instagram
View this post on Instagram