A Japanese cosplay enthusiast from Tokushima has been getting a lot of attention online thanks to his adorable collection of costume cat costumes inspired by characters in popular anime.
The talented artist, who goes by Yagyou (@YagyouNEKO) on Twitter, is the one-man-team behind one of the most adorable projects I've seen on social media in a while. After choosing a character from some of his favorite anime – he has an affinity for Studio Ghibli work- he starts working on the feline cosplay costume. He conceptualizes and designs the outfit, cuts and sews the material himself, dresses the felines and even takes the photographs himself. Looking at some of his costumes and the artistic photos he takes, it's hard to believe he does everything himself.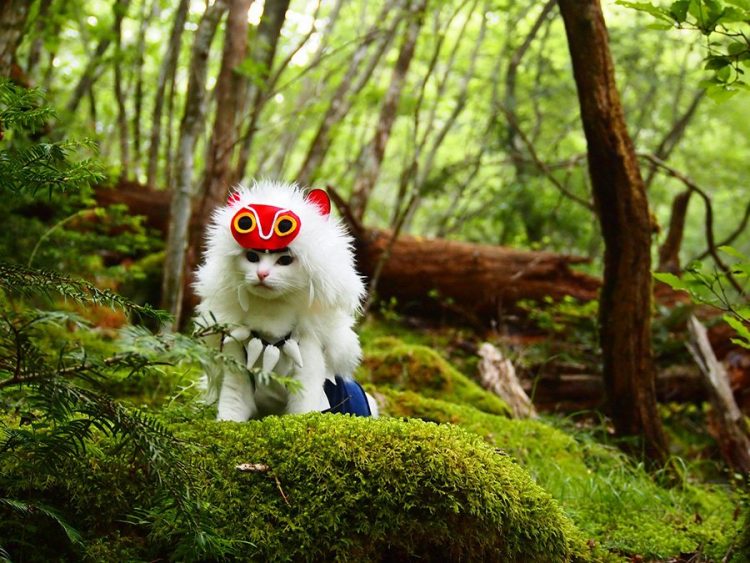 Photo © Yagyou (@YagyouNEKO)
Taking advantage of the many shrines, bridges and visually-impressive locations of Tokushima prefecture, Yagyou is able to pull of some truly spectacular shots, while still focusing on the feline protagonists and their handmade outfits. Studio Ghibli fans will recognize the costumes of some of their favorite characters from memorable anime like Princess Mononoke or Spirited Away, among others.
Photo © Yagyou (@YagyouNEKO)
While Yagyou's costume may simply seem cute to the average viewer, Studio Ghibli fans will be impressed by his attention to detail and the ingenious ways he manages to incorporate elements of the iconic outfits into his feline costumes.
Photo © Yagyou (@YagyouNEKO)
Although his Cosplayers Archive page features some photos of Yagyou himself cosplaying as various anime characters, the young artist writes that he has been focusing exclusively on his cat cosplay project in recent months and, judging by the attention he's been getting lately, he'll probably continue to do so moving forward.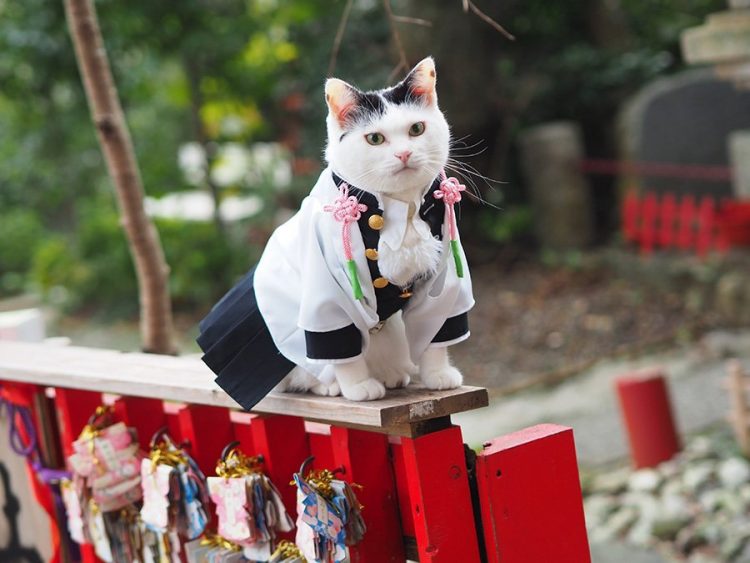 Photo © Yagyou (@YagyouNEKO)
So far, Yagyou has mainly been working by himself, but he writes that anyone willing to assist him with the photo shoots or just provide ideas is welcome to do so.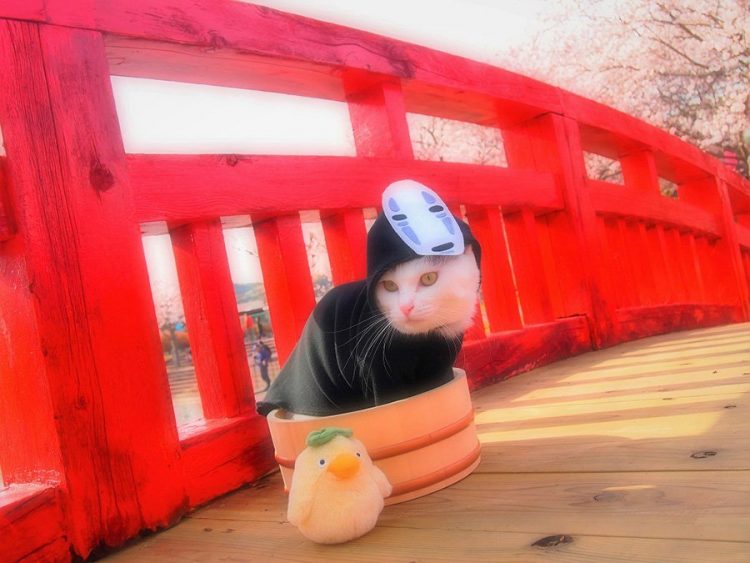 Photo © Yagyou (@YagyouNEKO)
The cat costume maker says that one of his future goals is to put together a calendar featuring 12 of his best photos, which is something I'm sure both cat enthusiasts and fans of Studio Ghibli anime would gladly pay for.
Photo © Yagyou (@YagyouNEKO)
Yagyou's work reminds me of another cool animal costume project we featured in the past – Samurai Age, a company specializing in samurai armor for cats and dogs.