A former secretary turned confectioner has been making a name for herself on social media by creating ultra-realistic cakes shaped as everyday objects.
29-year-old Marian Sarkisian used to work as a secretary in Los Angeles, but after a week-long course in Britain, she fell in love with the art of cake-making and decided to turn her passion into a career. It all started in 2016, after a birthday cake made for her sister got a lot of attention from friends and family. Marian started a cake business and as her creations became more and more elaborate, she started getting flooded with requests for special events like weddings, birthdays and christenings. But just as things were starting to pick up, the pandemic hit and the young confectioner found herself with a lot of free time on her hands. That's when she started experimenting with edible illusions.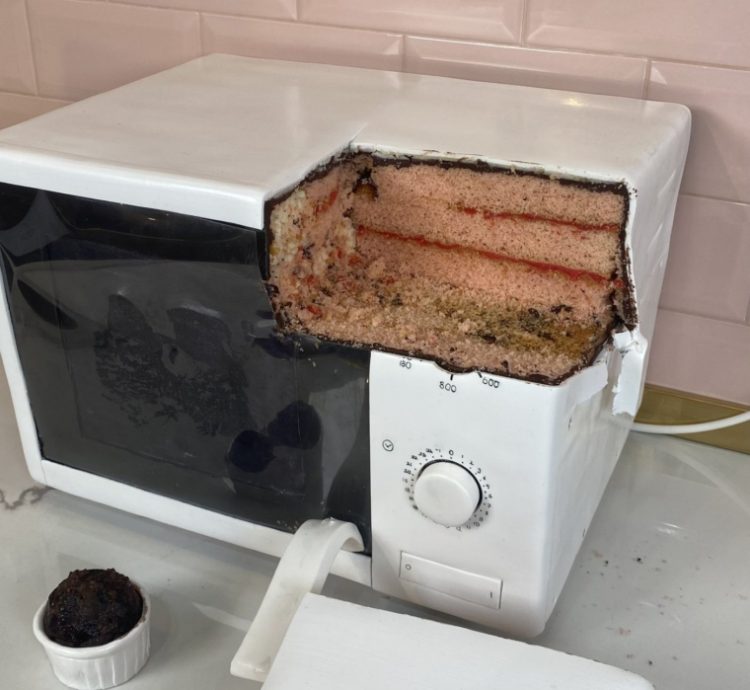 "Orders stopped coming in as large gatherings stopped. I had a lot of time on my hands and saw the video of a banana that was actually a cake online," Sarkisian said. "I love a challenge and it looked really difficult, so I thought, 'Why not try it?'"
View this post on Instagram
After gradually improving her technique through trial and error and watching YouTube videos on getting the icing and the shape of her cakes just right, Marian Sarkisian started posting her ultra-realistic sweet illusions on social media platforms like Instagram and TikTok. Some clips went viral, with hundreds of thousands of recorded views, and she realized that this was her niche.
View this post on Instagram
"I usually go to the supermarket and browse until I find something that inspires me," the LA-based food artist said. "I look around, see, hold and touch things and think about what I want to recreate."
View this post on Instagram
No two of Marian's projects are the same, but she always starts off by making standard round cakes and stacking them on top of each other. She then begins the process of carving the shape by hand, dyeing fondant icing and shaping it into whatever she is trying to replicate. Some of the more complex cakes can take up to 10 hours to make, but she loves the process, so she's not complaining.
View this post on Instagram
From burning candles to realistic-looking sneakers, pickles and even bottles of dressing, it seems that there is little that Marian can't recreate with cake. One of her favorite creations is an onion covered in edible paper to look like the skin of the vegetable. It even sounds crunchy when cut.
The self-taught baker posts her edible optical illusions on social media platforms like Instagram and TikTok, where she has hundreds of thousands of fans.