Armed with a simply can of spray paint, French artist SCAF uses his imagination and mountains of talent to turn abandoned urban spaces into three-dimensional graffiti masterpieces.
Looking at SCAF's expertly spray-painted trompe l'oeil graffiti artworks, it's hard to believe that he is a completely self-taught street artist. He never studied art and started experimenting with graffiti in abandoned factories 18 years ago, after being inspired by a colleague at school. He has come a long way since his early days, as you can plainly see, but he continues to practice his skill in abandoned places, like factories, houses and manors, because he feels like his art adds value to such derelict edifices.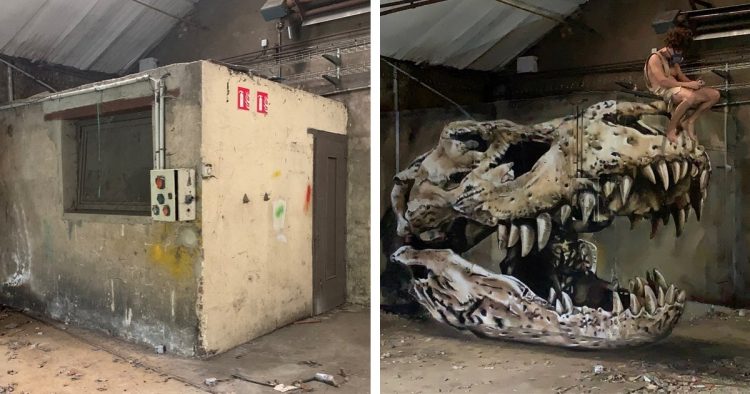 Photo: scaf_oner/Instagram
One of SCAF's trademarks is his interaction with his graffiti illusions. He likes posing for pictures with his creations, and that adds to the wow factor. Whether he is trying to avoid a giant man-eating creature, being disemboweled by a pack of hungry zombies, or relaxing on top of a giant treasure chest, his presence in the artwork makes it that much more impressive.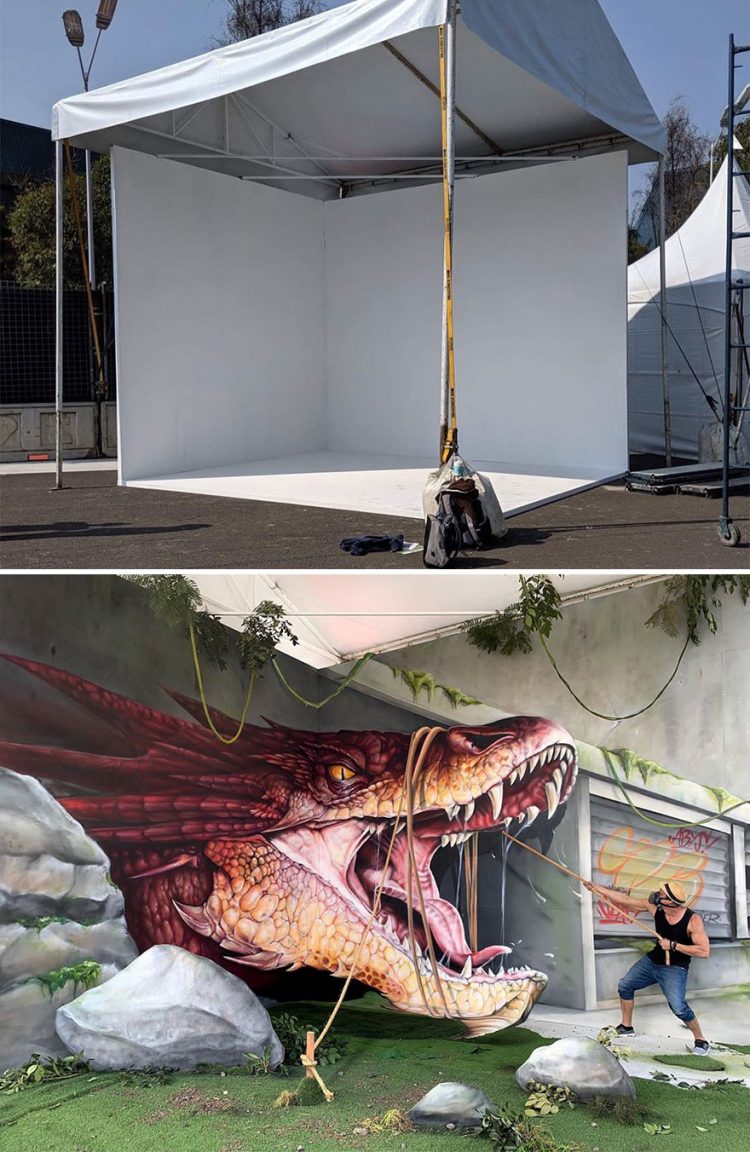 Photo: scaf_oner/Instagram
These stunning graffiti artworks have earned SCAF the praise and admiration of both fellow graffiti artist, as well as millions of art fans around the world. He routinely showcases his latest creations on his social media pages, like Instagram and Facebook.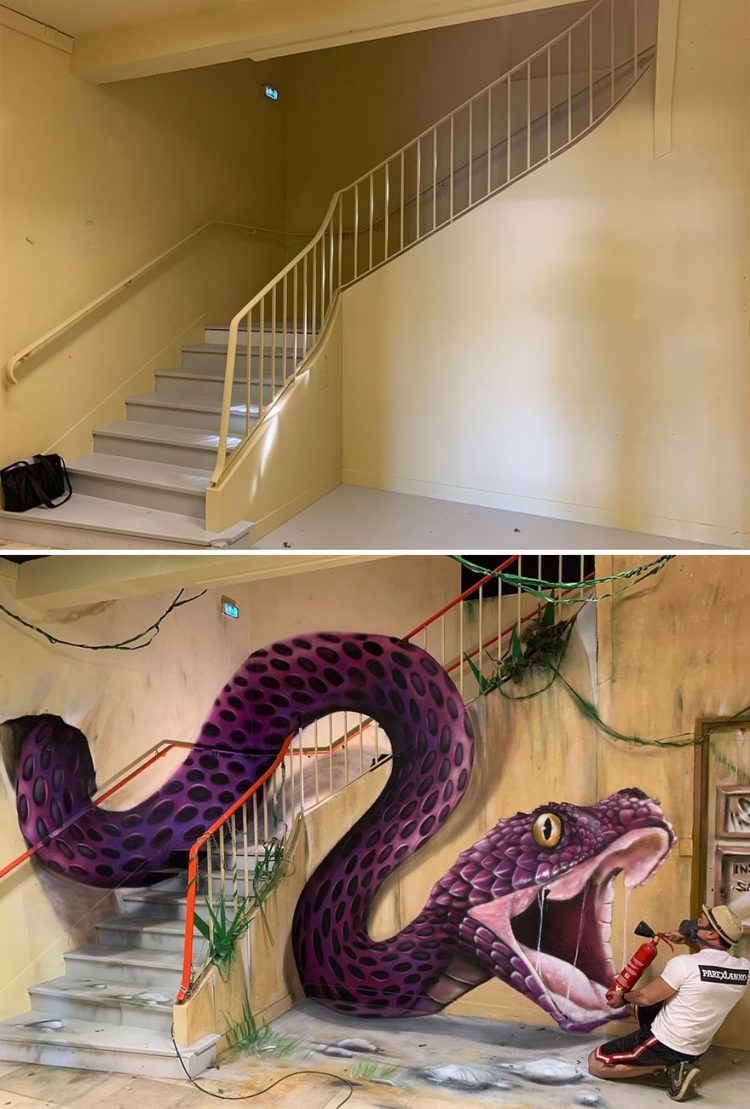 Photo: scaf_oner/Instagram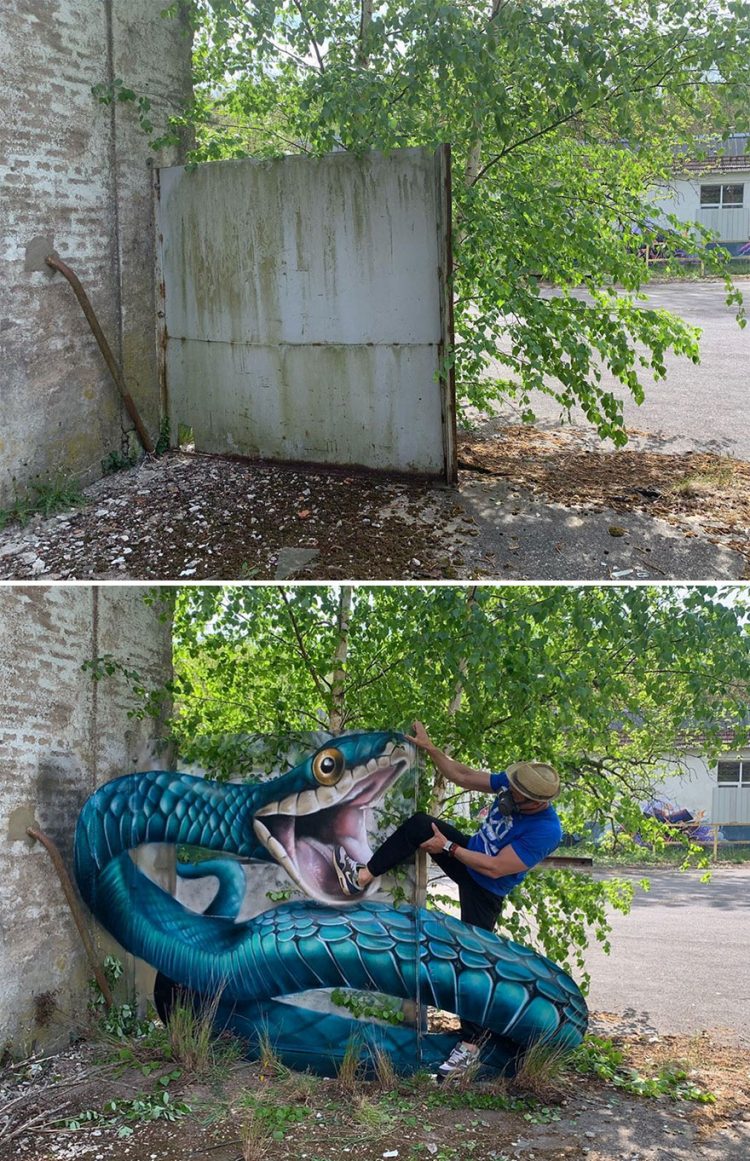 Photo: scaf_oner/Instagram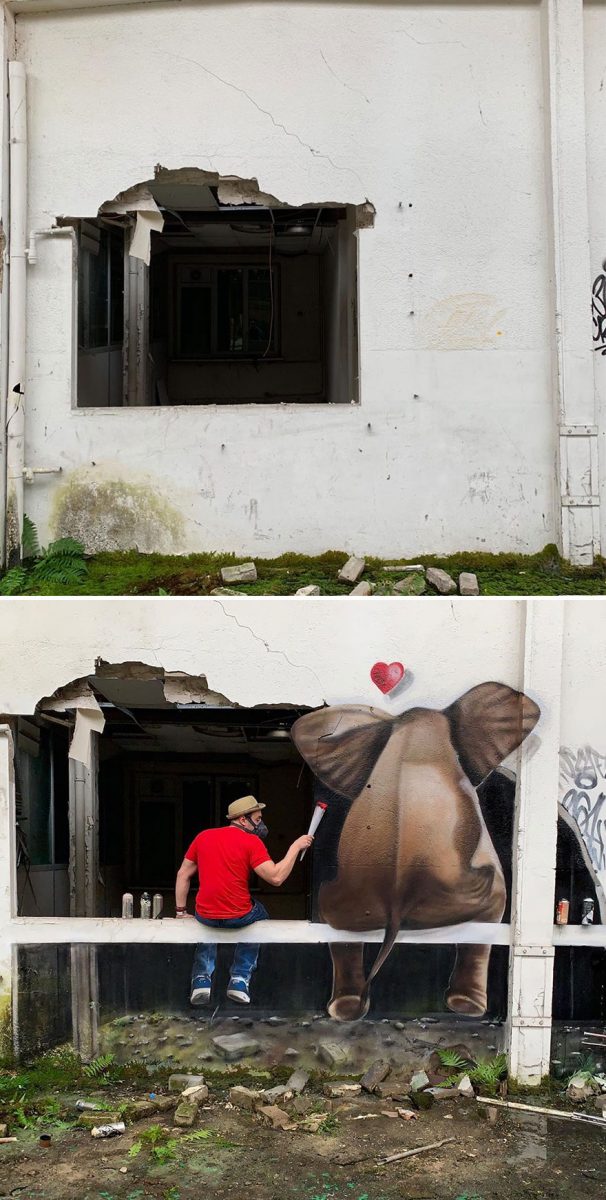 Photo: scaf_oner/Instagram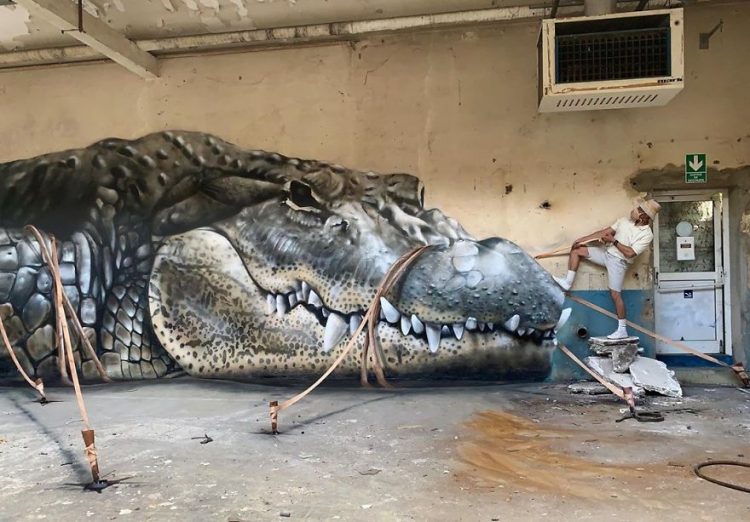 Photo: scaf_oner/Instagram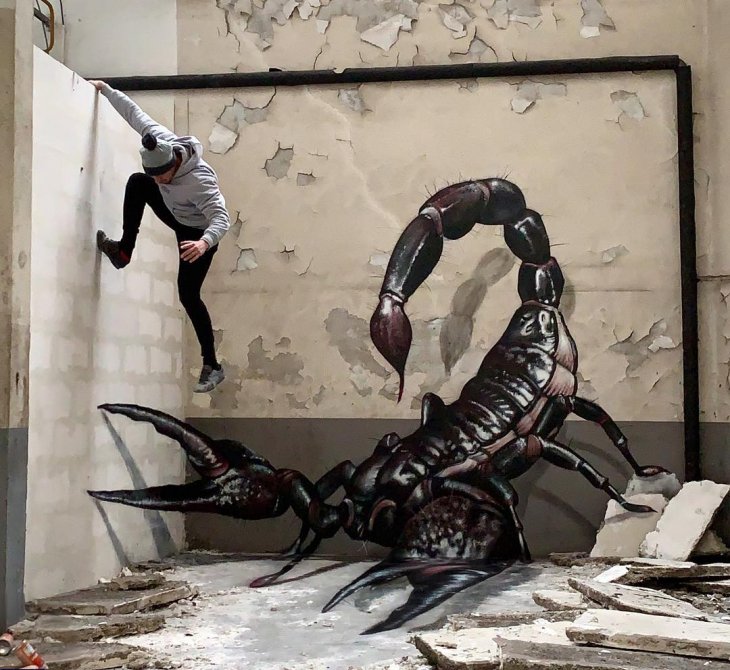 Photo: scaf_oner/Instagram
For more incredibly detailed graffiti illusions, check out the works of Portuguese masters Vile and Odeith