A South Korean porcelain painter specializing in watercolor-like designs, managed to adapt her art to a whole new, more sensitive canvas, the human skin.
Bucheon-based tattoo artist Abii had spent about six years working as a professional porcelain painter when her mentor encouraged her to start practicing tattooing as well. She had always wanted to expand the way she expressed herself artistically, so this was a welcome challenge. She started studying under a famous South Korean tattoo artist, and before long, Abii was inking the same beautiful motifs from her porcelain masterpieces on human skin.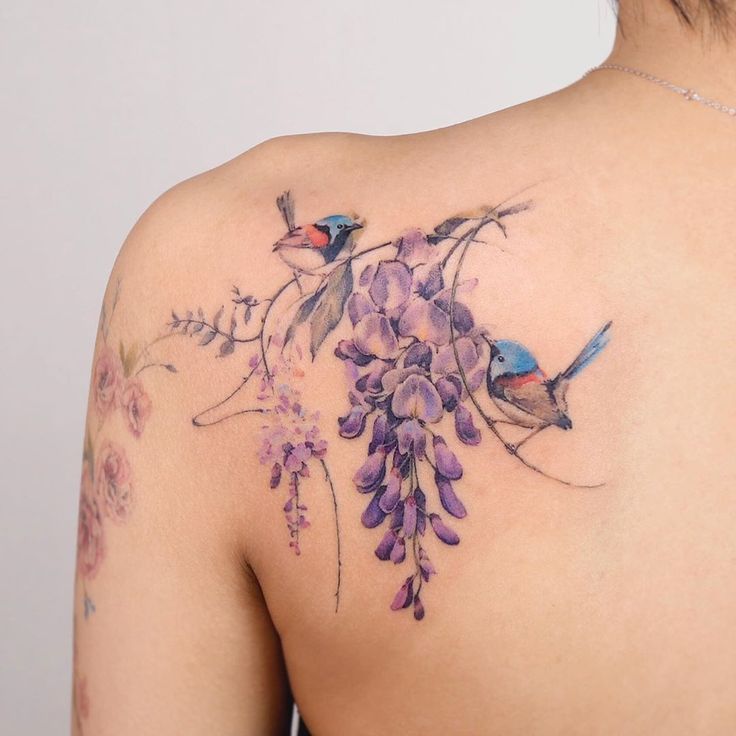 Photo: Tattooist Abii/Instagram
"My tattoo style is really an extension of porcelain painting," Abii told InkPpl Magazine. "It's just that my canvas turned from porcelain to skin, the tool from brush to needle, and the material from paint to ink. The color that I use and the concept that I want to express remain the same."
View this post on Instagram
Even though Abii is one of several talented tattoo artists to come out of South Korea in recent years, the Asian country is the only developed nation where tattooing is technically illegal unless it's done by a licensed medical doctor. Obviously, so most tattoo artists today are part of an underground community.
View this post on Instagram
"My tattoos are usually detailed and have a feminine flow and color," Abii told Scene360. "If I decide on a specific genre, it could be a realism tattoo. I want to express my mood with bright colors (like watercolor) while keeping the realism of the tattoos unique in completeness and sophistication."
View this post on Instagram
View this post on Instagram
View this post on Instagram
View this post on Instagram
View this post on Instagram
View this post on Instagram
View this post on Instagram
Tattooist Abii is one of the many incredibly tattoo artists we've featured on Oddity Central over the years. Clayton Dias, who specializes in holographic sticker tattoos, mrT stucklife and his statuesque masterpieces, and Eduardo "Duda" Lozano, the father of the stitched patch tattoo, are just some of the names that come to mind.