Ethiopian-born artist Natnael Mekuria specializes in stunning celebrity portraits cracked into panes of glass using only a chisel and hammer.
22-year-old Natnael Mekuria discovered cracked glass art during the Covid-19 pandemic, but mastering the unusual art form took a lot of time and patience. In the beginning, he lacked the hand control necessary to keep the glass canvas from shattering, so he would spend hours chiseling at it only to have it break into pieces before finishing. But he didn't give up, and today he is able to turn simple panes of laminated glass into beautiful works of art. He still spends hours on end painstakingly chiseling at the glass, but the end results are much different than when he first started.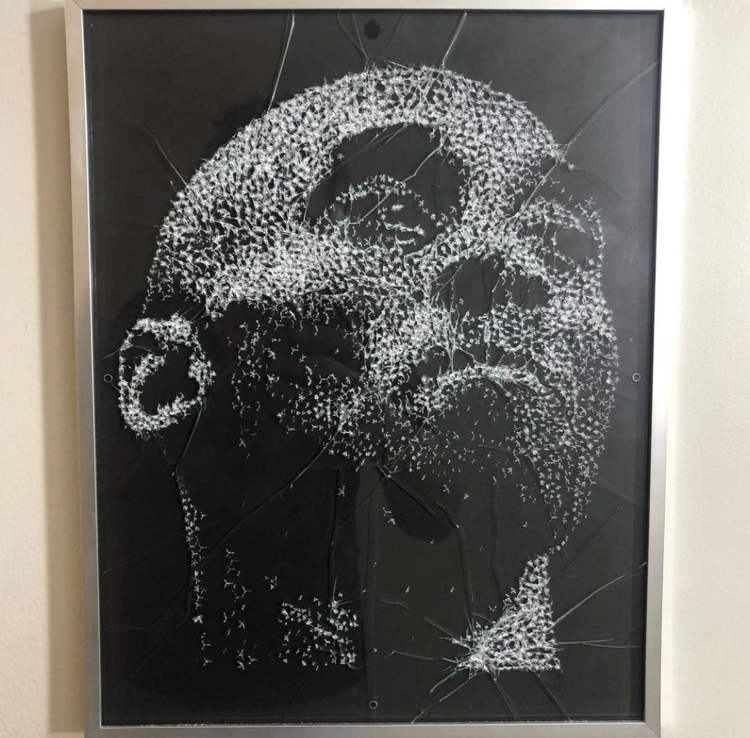 Photo: Natnael Mekuria/Instagram
"It took a lot of practice and patience to master this technique," the artist writes in his LinkedIn bio. "But I didn't give up. I kept practicing and learning, and over time, I was able to develop a consistent and reliable method for creating glass portraits."
Mekuria was born in 2001 in Addis Ababa, Ethiopia, and immigrated to the United States in 2008. He has since been living in the District of Columbia, making a living off of his intriguing cracked glass artworks. He has found success on social media, with millions of views and hundreds of thousands of followers on TikTok and Instagram alone.
To create his intriguing artworks, Natnael begins by mapping the outline of the design on the glass pane and then proceeds to produce small cracks in the glass using a small metal chisel and a hammer. In order to obtain the desired result, he has to control the size of the cracks by hitting the chisel with varying degrees of force.
Natnael Mekuria's art style is similar to that of renowned Swiss artist Simon Berger, who also creates art by smashing glass panes.