Mostafa Khodeir, a talented young artist from Egypt, spends up to two months working on a single one of his ballpoint pen drawing, but the result of his labor is nothing short of awe-inspiring.
The first time that 28-year-old Mostafa Khodeir saw hyper-realistic ballpoint pen drawings, he was speechless, even though, in hindsight, the skill level of the artist was pretty low. He decided to try it for himself, so he started practicing, and after a while he started producing some truly impressive material. Khodeir can spent up to two months on certain drawings, but the result are always impressive.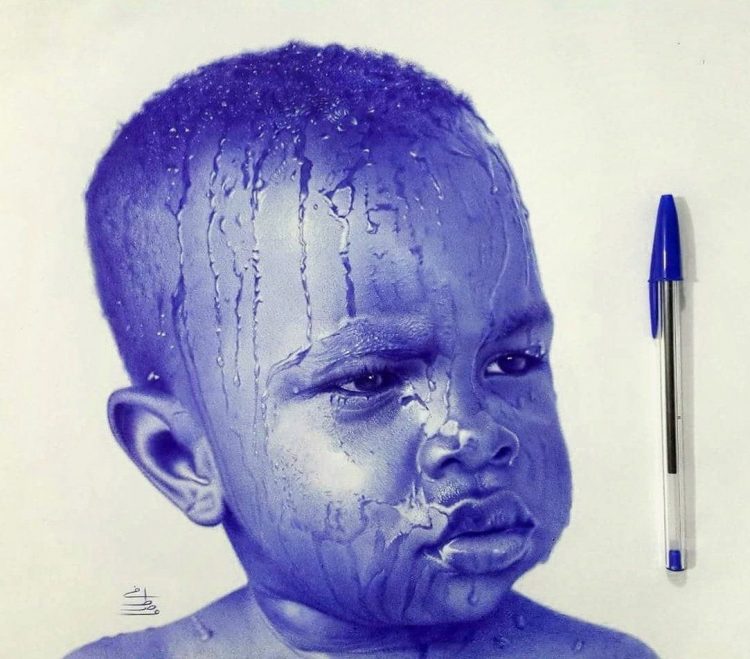 "I practiced a lot to reach the level I am at now, and feel I have surpassed the skill of those pictures I first saw in pen," Mostafa Khodeir said.
View this post on Instagram
The hyperrealist was encouraged to join Twitter in 2018 by his friends, and the first ballpoint pen drawing he ever posted on the popular social network ended up getting over two hundred thousand likes. It was a portrait of a baby, which remains one of his most amazing drawings ever.
View this post on Instagram
In the beginning, Khodeir focused mostly on blue ballpoint pen drawings, but he has since started using colored pens as well, to great effect. Some of his most recent projects a re virtually indistinguishable from photographs.
View this post on Instagram
From portraits of icons like footballer Mohammed Salah or the Late Princess Diana, to portraits of random strangers and animals, Mostafa Khodeir's ballpoint pen masterpieces all look like photographs.
View this post on Instagram
For more incredibly detailed pen drawings, check out the impressive work of Samuel Silva.
View this post on Instagram
View this post on Instagram
View this post on Instagram
View this post on Instagram
View this post on Instagram