When it comes to hyper-realistic drawing, cats and other felines must be among the most difficult things to pull odd due to their fur. Getting every strand just right requires a steady hand and mountains of patience, and that's what makes Yuki Kudo's artworks so damn special.
Over the past decade, we've posted some pretty impressive hyper-realistic artworks on this website, so it takes some thing special to catch our attention. However, the first time I laid eyes on the color pencil drawings of Japanese artist Yuki Kudo, they took my breath away. I still find myself staring at some of his masterpieces, looking for clues that it's just a drawing and not some digitally enhanced photo or CGI graphic. Oh, and did I mention he is only 18 years old?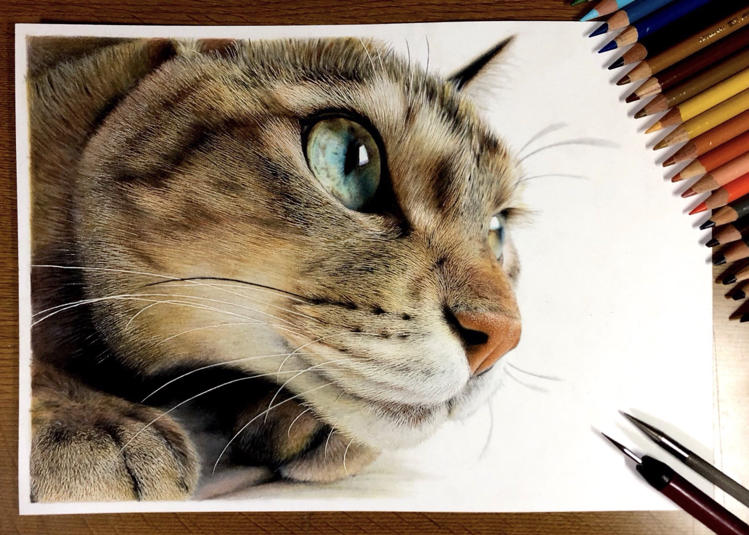 Photo: @huwahuwa1_25/Twitter
Luckily, Yuki ,who goes by @huwahuwa1_25 on Twitter and Instagram, posts a lot of incomplete drawings on his social media to show how his works come to life., but that's still not enough for some. And to be honest, I completely understand, some of his drawings look way too good to have been done by hand. Still there are plenty of Twitter videos of the young artist exercising his skills, and they show just how much time and effort go into his art.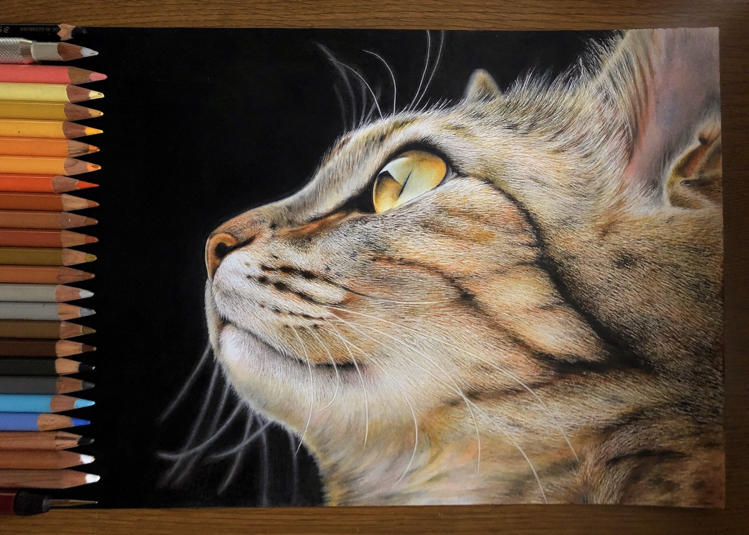 Photo: @huwahuwa1_25/Twitter
Although Yuki Kudo draws all kinds of animals, from beetles to eagles in his hyper-realistic styles, it's his drawings of cats and other large felines that really stand out. The level of detail is just insane, way above anything I've ever seen before. Just take a look at some of these works and judge for yourself.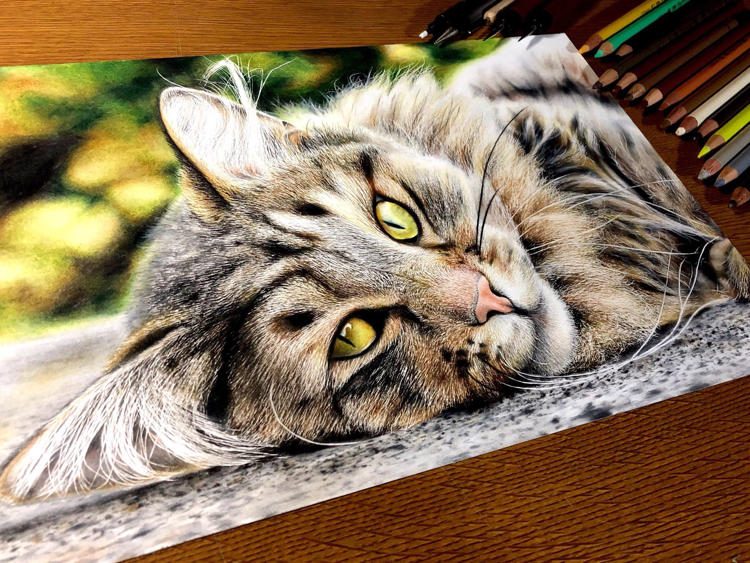 Photo: @huwahuwa1_25/Twitter
If you want your own hyper-realistic drawing, maybe of your very own cat, Yuki Kudo takes commission work through the @irodoreal Twitter account, so go ahead and hit him up.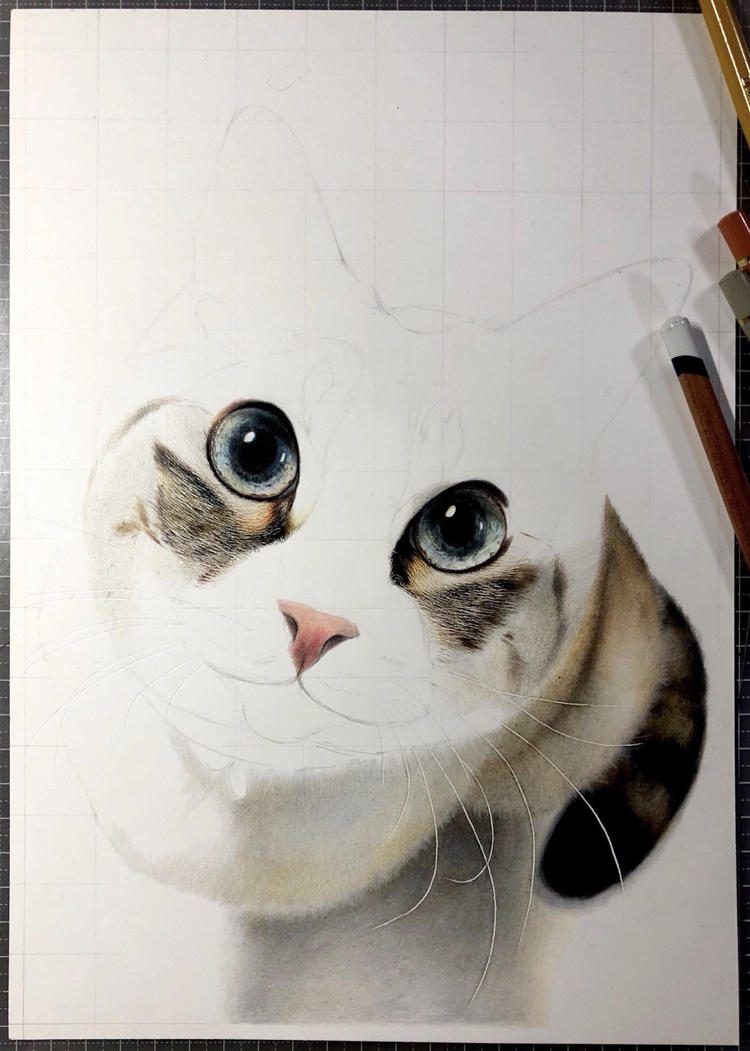 Photo: @huwahuwa1_25/Twitter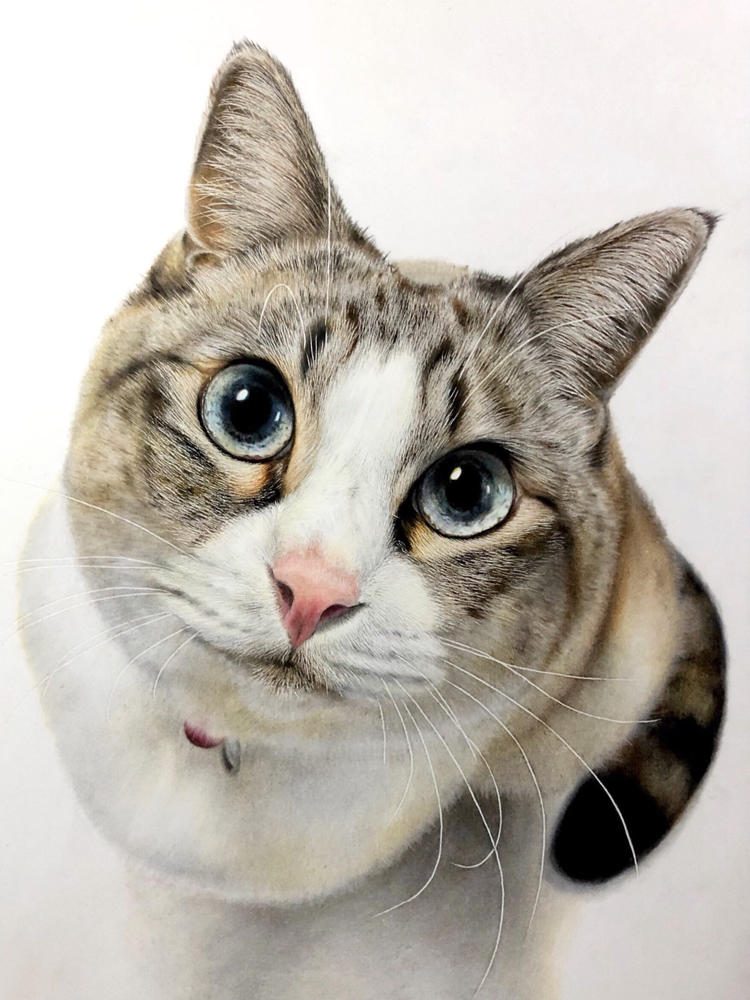 Photo: @huwahuwa1_25/Twitter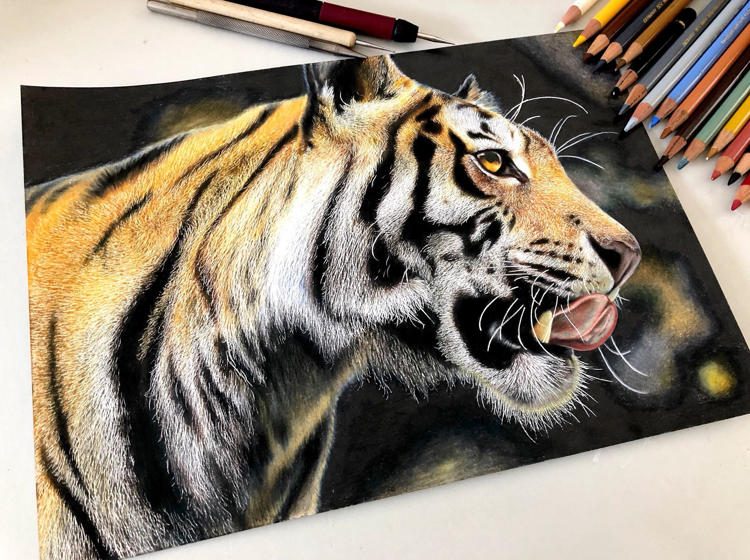 Photo: @huwahuwa1_25/Twitter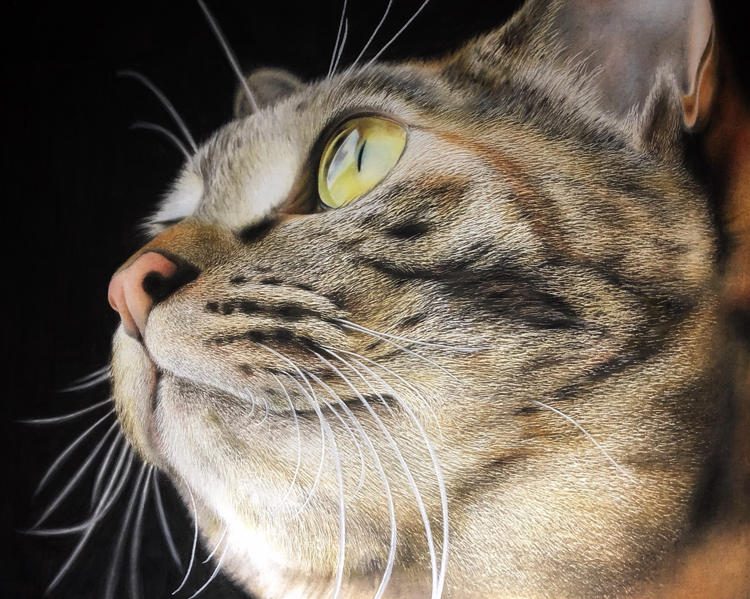 Photo: @huwahuwa1_25/Twitter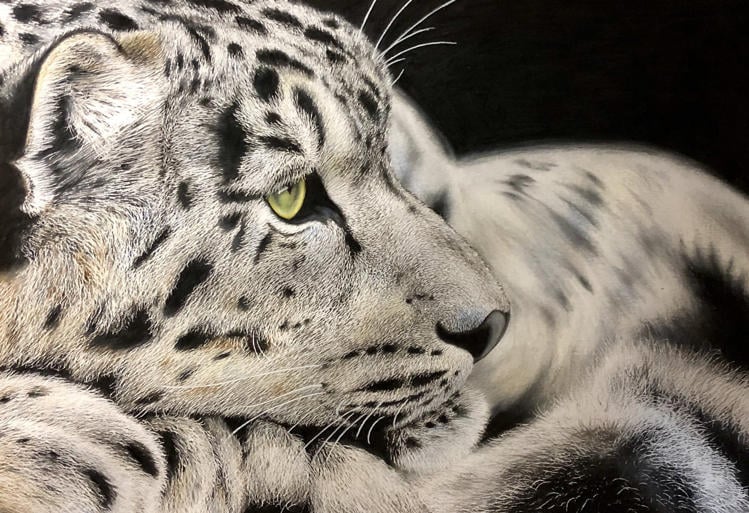 Photo: @huwahuwa1_25/Twitter
While you're here, be sure to check out Nick Sider's hyper-realistic tigers, and the painted masterpieces of Young-Sung Kim. You won't regret it!