If you suffer from shy bladder syndrome, good luck using the bathroom at this Lithuanian restaurant, which makes you feel like you're being watched by dozens of people.
The bathroom at Galeria Urbana, a restaurant in Kaunas, Lithuania, first made news headlines in 2018, when photos of its unique décor went viral online. The restaurant commissioned Gyva Grafika, a creative design and décor studio, to artistically redecorate the restroom, but made it very clear that they did not feel comfortable replacing the wall tiles. That didn't stop the creative geniuses at Gyva Grafika from implementing their vision, even if it meant thinking outside the box.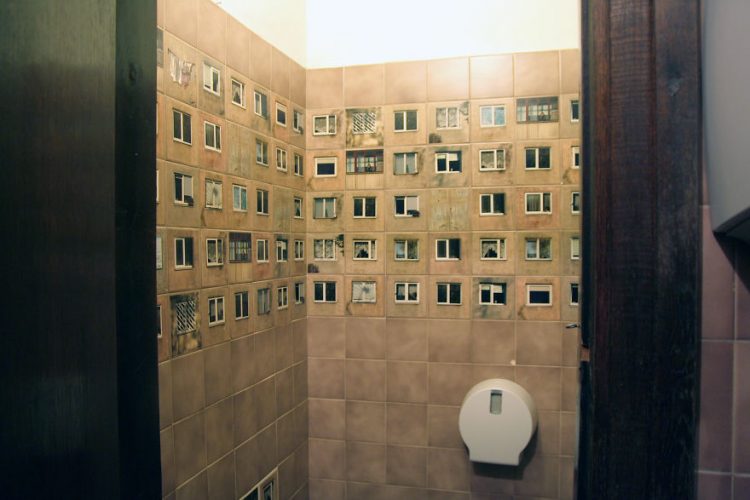 Photo © Gyva Grafika
The idea behind the "WC for Architects" project was bringing the outside inside. Photographers went out to a Soviet era Kaunas neighborhood they grew up in and took photos of the apartment building facades there, complete with some of their inhabitants looking out the window.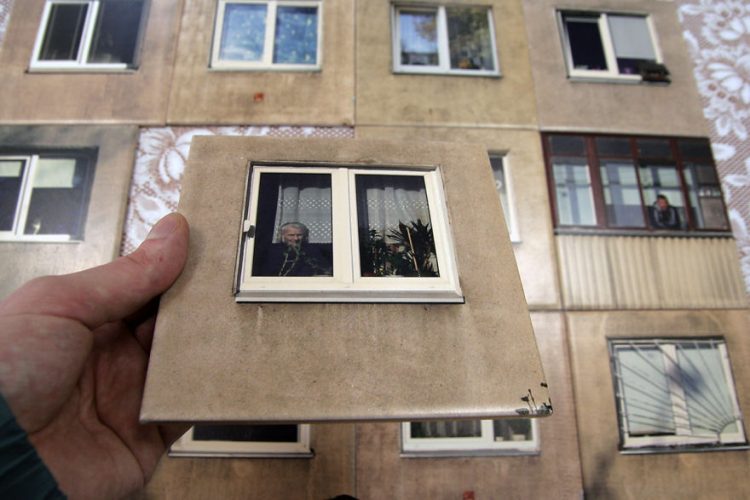 Photo © Gyva Grafika
"There were people who didn't trust the paparazzi they saw through their windows. Some even went outside to question us," a Gyva Grafika spokesperson told Bored Panda. "But we would tell them about the art project we were working on and they would happily leave us alone."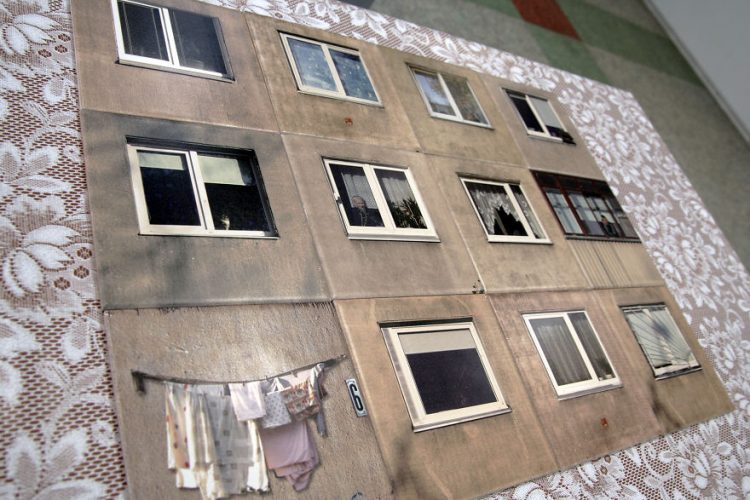 Photo © Gyva Grafika
The original idea was to print some of the photos of old apartment buildings on bathroom tiles, but because Galeria Urbana didn't want its original tiles replaced, the designers had to come up with another solution. They found it in the form of high-definition stickers.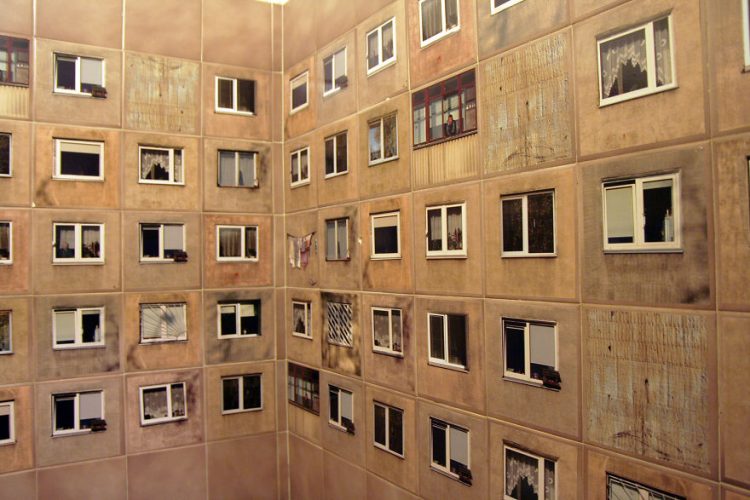 Photo © Gyva Grafika
They printed the photos in sticker form and stuck them on the bathroom tiles, creating the effect of a Soviet era apartment building inside the bathroom. They even included a number of apartment windows with people looking out from them at the bathroom user, which may make shy users a little uncomfortable.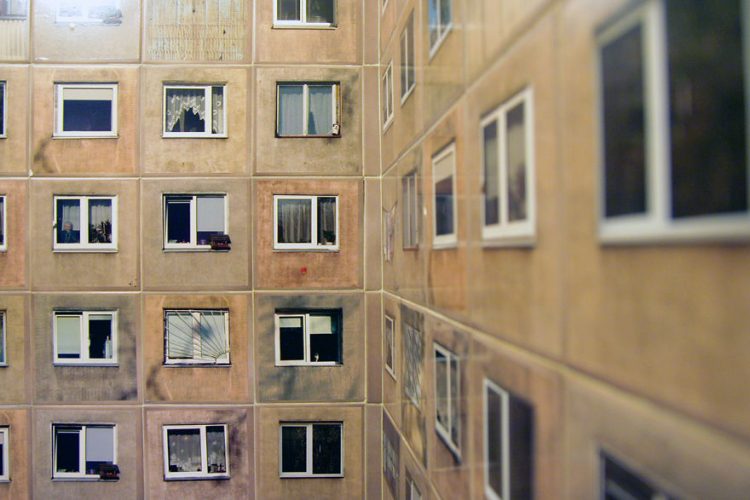 Photo © Gyva Grafika
"Lithuania often neglects its public spaces," Gyva Grafika stated. "A lot of people live in the cleanest apartments but once they step outside the situation changes completely. Stairwells, yards, and other public spaces are usually abandoned and ignored. For this reason, we have decided to balance these daily surroundings and introduced the outside to the inside."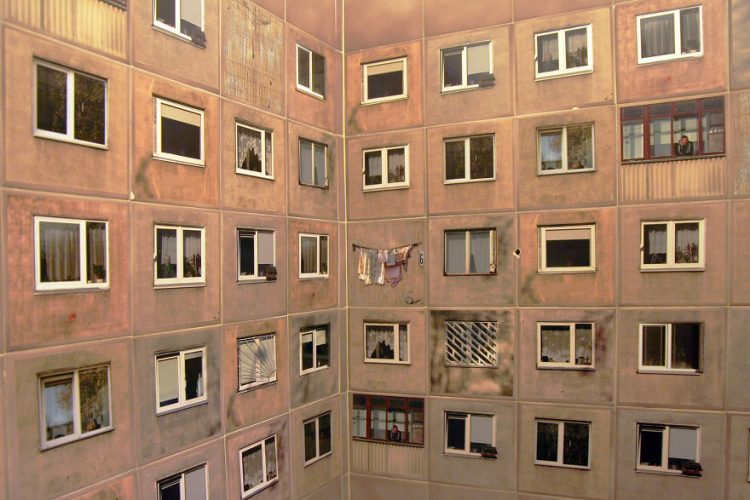 Photo © Gyva Grafika
"WC for Architects" was a massive success, earning the Lithuanian design studio a lot of praise for originality and ingenuity. But that wasn't the end of their original idea. People were so impressed with their idea that they overwhelmed the studio with requests to buy the same style stickers for their own homes. In the end, Gyva Grafika gave in and started selling the stickers on its website.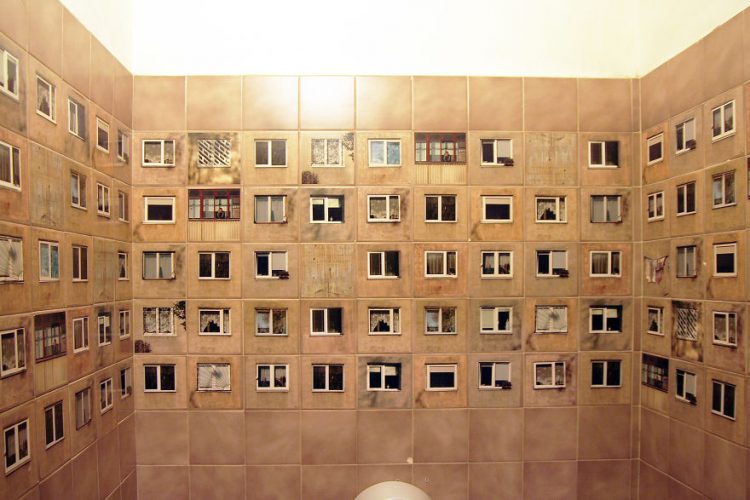 Photo © Gyva Grafika
You can actually still buy these artistic tile stickers from the Gyva Grafika online shop for €3 per sticker, €24 per pack of nine, €34 per pack of eighteen, or €52 per pack of forty-eight stickers.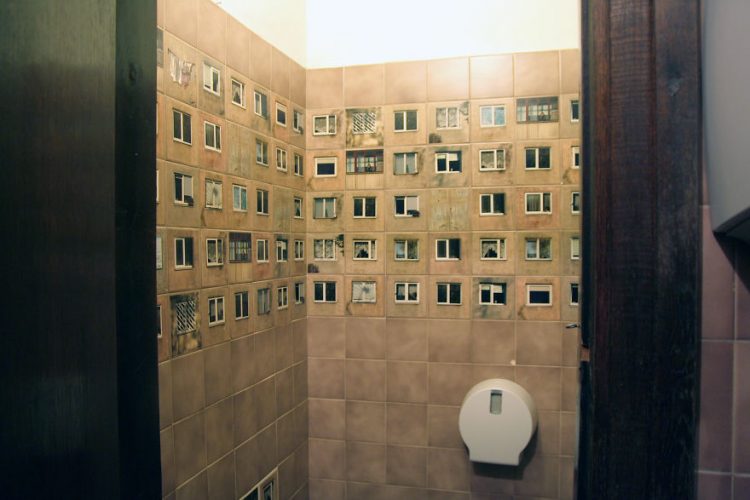 Photo © Gyva Grafika