A 24-year-old man from Chengdu, China has to pay at least $150,000 in repair costs after trampling and vandalizing four luxury vehicles in a hotel parking lot while drunk.
The incident occurred on the evening of May 21, when a clearly inebriated man was filmed kicking and trampling on a number of luxury vehicles despite his girlfriend's best efforts to stop him. It's unclear what prompted this sort of reaction from the perpetrator, referred to only as Gao by Chinese media, but considering that he looks very drunk, a logical explanation may not even exist. The damaged cars include a Lamborghini and two Rolls Royces, and the repair costs have been estimated at over 1 million yuan ($150,000).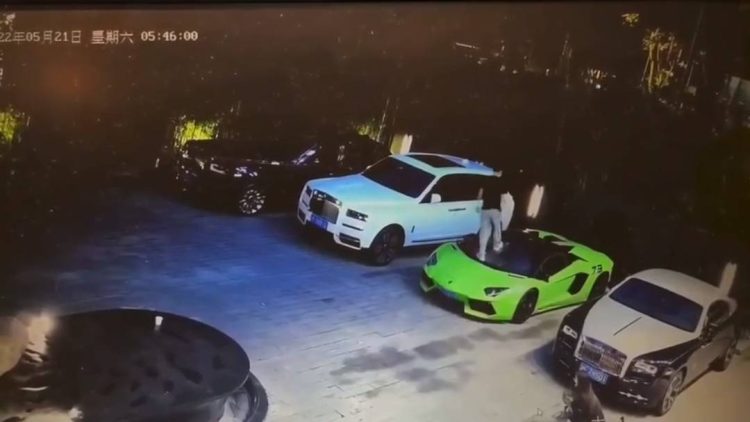 Gao's vandalism was discovered by the staff at a luxury hotel in Chengdu, China's Sichuan province. After receiving complaints from the owners, they reviewed the security camera footage and discovered the drunk man taking his anger out on the cars despite his girlfriend's efforts to stop him.
Chinese media reports that the next morning, after sobering up and learning of what he had done, Gao went to a police station and turned himself in. He has been arrested and criminally charged with vandalism. It's not clear if he'll get any prison time, but he will most definitely have to cover reparation costs for the damaged luxury cars.
The released footage went viral on Chinese social media last week, with most commentators criticizing Gao's behavior and citing his case as the perfect example why no one should drink themselves into a state where they are no longer have common sense.