American tire manufacturer Goodyear once created tired illuminated car tires that glowed from the inside thanks to multiple lightbulbs.
In the early 1960s, Goodyear employees William Larson and Anthony Finelli worked together to create the world's first neothane automobile tires. Neothane was just a fancier name for urethane, the chemical compound invented three decades earlier by German chemist Otto Bayer. Unlike traditional tires, which required multiple layers of rubber as well as fabric and a laborious process to manufacture, neothane tires were grippy, squishy, responsive and easy to make. But the advantages didn't end there. Neothane tires were also translucent, could be dyed in various colors, and, as Goodyear demonstrated, they could even be fitted with lights for a unique visual effect.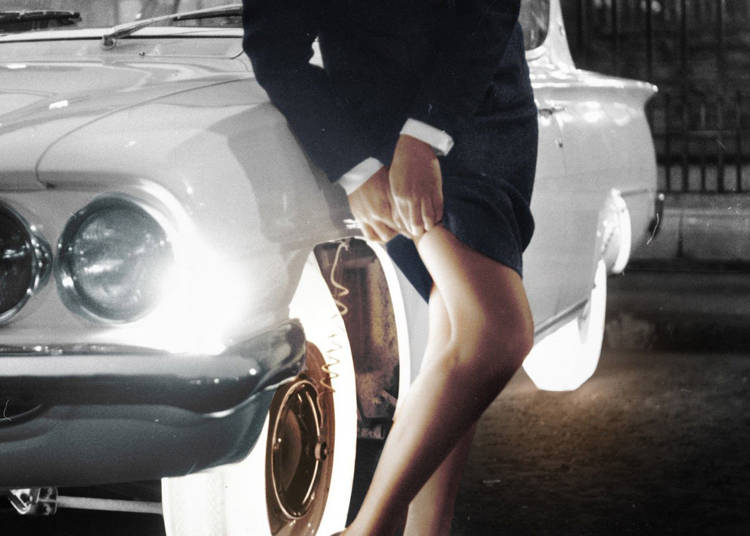 The versatile material allowed Goodyear to build a tubeless, cordless tire that was supposed to revolutionize the industry, and to show just how revolutionary it really was, they even put lightbulbs inside the tires to make them glow. The wheel well of the tire housed 18 tiny bulbs the driver could activate by pressing a button, and they were powered by the battery through visible wires.
As you can imagine, illuminating tires were quite the attention-grabbers back in the 1960s, just like they would be today, and that was part of the problem. People would be so distracted by their mesmerizing glow that they would take their eyes off the road, and some would even drive through red lights. But that wasn't even the deal-breaker.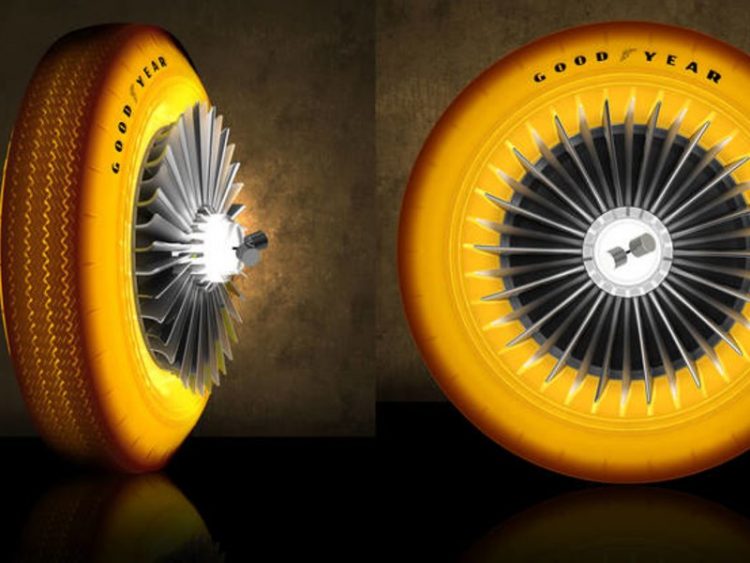 Apart from the cost of producing and maintaining illuminating car tires, which was prohibitive, the practicality of the tire was questionable. After only a few miles, the wear and tear and the dirt on the roads would cover the tires in soot, and rendering the glow pretty much useless.
But above all, the problem was safety. Neothane tires just didn't do very well in rainy conditions and when driving at high speeds, as they didn't hold up to hard braking due to the relatively low 250-degree pouring temperature of the compound. So after 10 years in development, Goodyear decided to scrap the project without ever bringing the tires to market.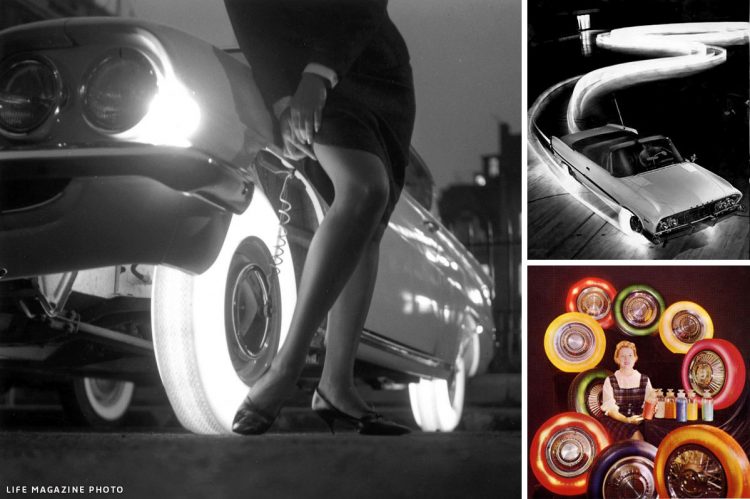 Goodyear probably could have make neothane work by tweaking the formula and manufacturing process, but they didn't consider the efforts worthy of their time. We already had tried-and-true tires, so they simply preferred to scrap the idea altogether.
Luckily, we still have photos of the unique illuminated tires, as well as some restored collection vehicles equipped with the prototype tires, to get a glimpse at what the future looked like at one point in the past.
For more amazing automotive creations, check out America's first transparent car.