Unveiled in 1939, the Pontiac Ghost Car was the first completely transparent car made in America, and eight decades later, photos of it are still a wonder to behold.
Designed to showcase everything that goes into making an automobile in a time when the automotive industry was thriving, the Pontiac Ghost Car was built by General Motors in partnership with Rohm and Hass, the company that invented Plexiglas. The revolutionary material essentially replaced the sheet of metal out of which the car's body was usually made of, thus offering a clear view of the inner workings of the vehicle. To add to its striking appearance, the metallic structure featured a copper wash, the hardware was chrome-plated and the tires were white, instead of the usual black. The Ghost Car's total cost was estimated at $25,000 at the time.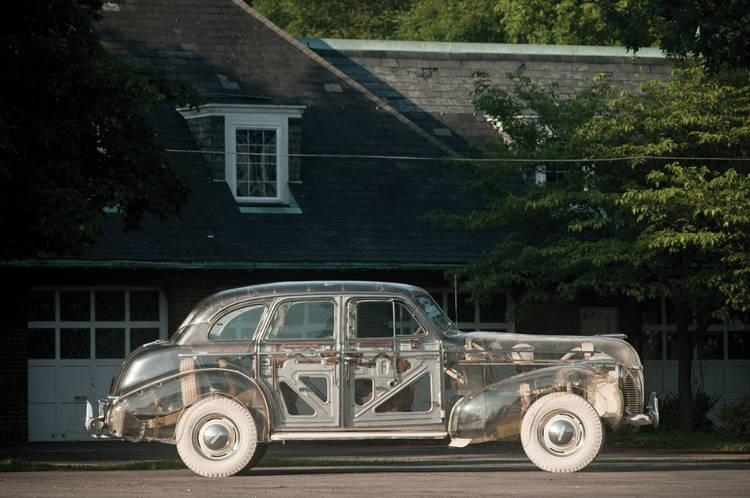 "A transparent motorcar, the first ever constructed in the united states, is the most striking of the Fisher Body Division exhibits at the GM highways and horizons building at the New York world's fair," a 1939 General Motors press release read. "Created to show the rigid interior bracing and other features complete with windows that can be raised and lowered, doors that can be opened and closed. The only material lacking being the insulation normally applied to the inner surface working with a new material, a synthetic crystal-clear plastic."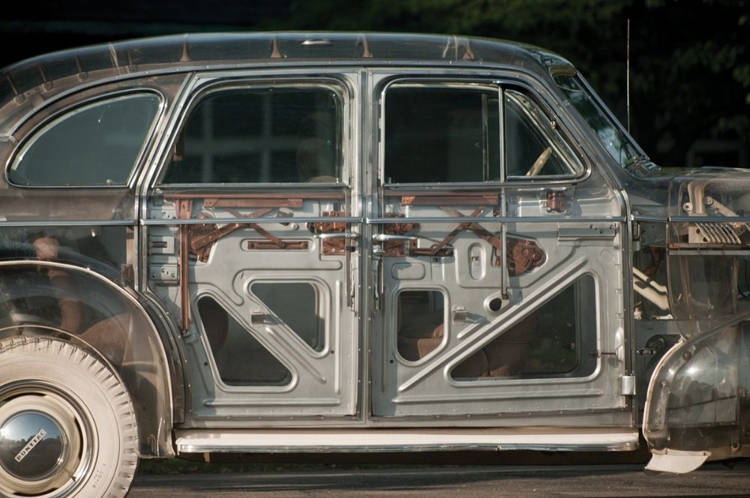 In 1940, a second Pontiac Ghost Car was built for the Golden Gate Exposition Display, an together with the original one toured different Pontiac dealerships in the United States. The eye-catching vehicles were also featured in Pontiac promotional material as well as in automotive magazines.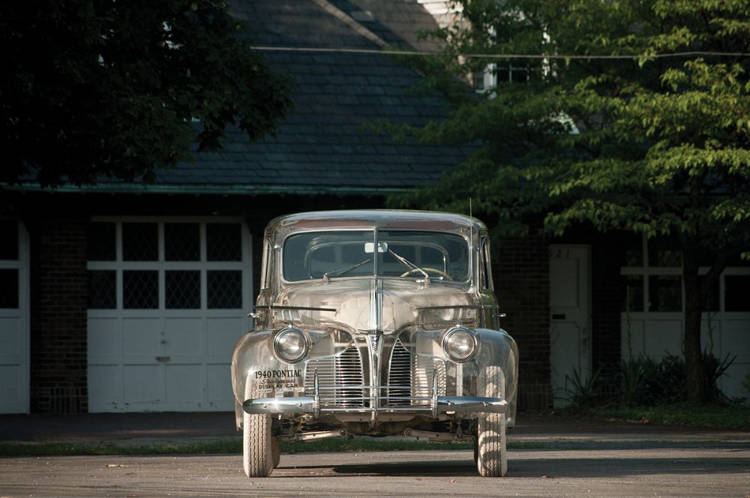 The 1939 Ghost Car was loaned to the Smithsonian during World War 2, and was auctioned for $308,000 in 2011.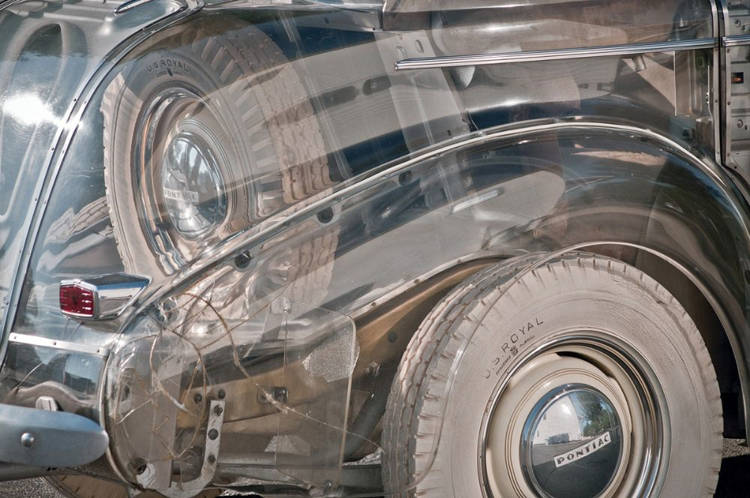 Photos: General Motors via Vintage Every Day