Sixteen brave runners recently gathered in the Russian village of Oymyakon, also known as the world's pole of cold,  to compete in the coldest official race in history.
Oymyakon is the coldest permanently inhabited place on Earth, with temperatures constantly dropping to under -50 degrees Celsius in winter time. This place is so cold that a person's unprotected face can suffer frostbite in a matter of seconds, and sometimes the mercury in thermometers freezes. Oymyakon can barely be called inhabitable, let alone suitable for a marathon, and yet at the beginning of this year, 16 runners gathered here to take part in a series of extreme races.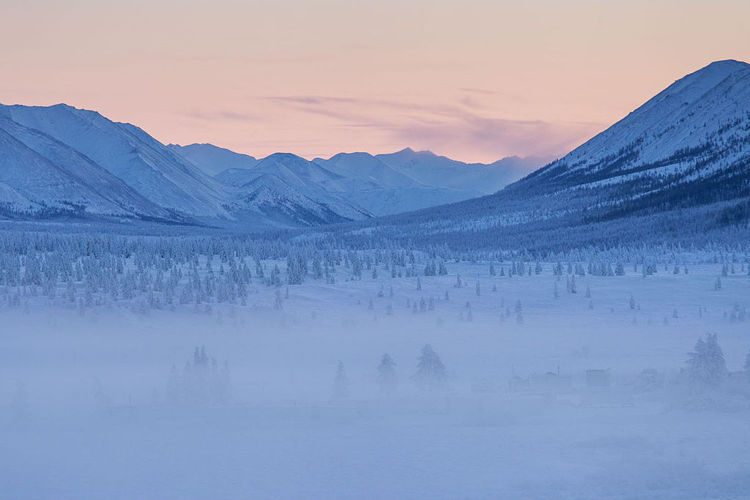 Photo: Maarten Takens/Flickr
On January 5, the brave runners – aged 21 to 71 and very well-trained – competed in bone-chilling marathons for 5, 10, 20, 30 and 42 kilometers across the frozen taiga of central Yakutia. At the start of the run, the air temperature was an almost unbearable -52 degrees Celsius, and by the time the first and only runner reached the 39km mark, it had softened to -48 degrees Celsius.
"We could see utter amazement in the eyes of tourists that traveled here from Australia, Taiwan, Japan and India to watch the world's coldest race," runner Sargylana Neustroyeva told The Siberian Times. "This was our first try at organizing the extremely cold marathon. Next year we are definitely doing another race, all athletes from around the world are welcome!"
"We wanted to make running in -45C and colder more popular, and to show that athletes can adapt to extremely low temperatures," champion runner Yegor Abramov added.
The longest distance run on the day, 39km, was achieved by Ilya Pesterev, the head of Emissa village. He came the closest to completing the 42km marathon. The youngest participant, 21-year-old Innokentiy Olesov ran 10km in one hour and 8 minutes, while the oldest runner, 71-year-old Yegor Permyakov, conquered 15km in two and a half hours.
The world's coldest race was organized by Alexander Krylov, head of Turuu Tour agency. He plans to do it again next year, hopefully with more brave runners able to endure the extreme winter temperatures of Oymyakon. If this sounds like too big of a challenge, maybe you should try the Baikal Ice Marathon instead, although that's no walk in the park either.