Nutritionists claim that portion size control is one of the keys to losing weight and staying in shape. Using smaller dishes is probably the most popular way to control the size of your meals, but a couple of London-based art students may have come up with an even more effective one – using mirrors to make tableware look twice as full.
Saki Maruyama and Daniel Coppen, collectively known as Studio Playfool, have come up with an ingenious tableware design that relies on mirrors to trick your eyes into seeing more food than is actually available. Named Half/Full, their recently unveiled tableware set was apparently inspired by the threat of future food shortages on a global scale, and is therefore designed to "future proof appetites".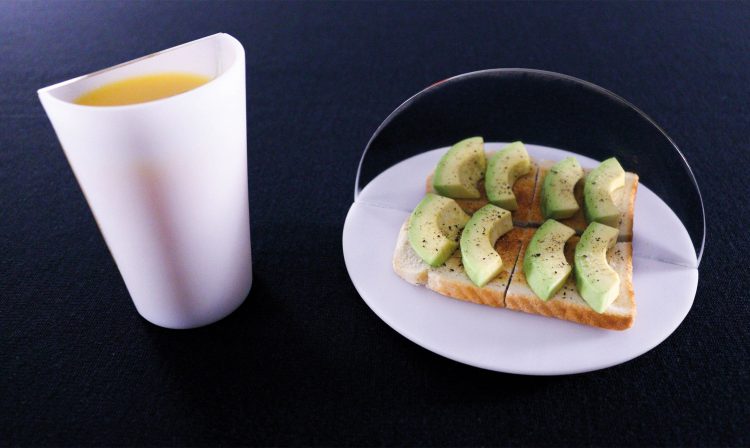 Photo: Dezeen
"In the near-future, the effects of climate change will take its toll on global food production," designers said. "When imagining a future that's faced with greater food shortages, we need to ask how we might adapt our own appetites and lifestyle in the present."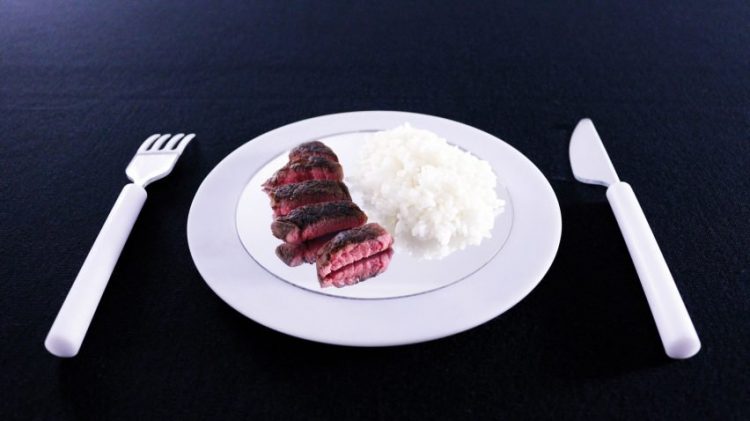 Photo: Dezeen
Each piece in the Half/Full set –  two plates, a cup, a bowl, and a knife, fork and spoon – features a reflective surface, so when food and drinks are placed on/in them, these mirrors increase the portion size only visually, which is enough to induce a sensation of fullness and limit the amount of food the user feels they need to eat. It sounds like bogus, but the concept is apparently based on scientific research.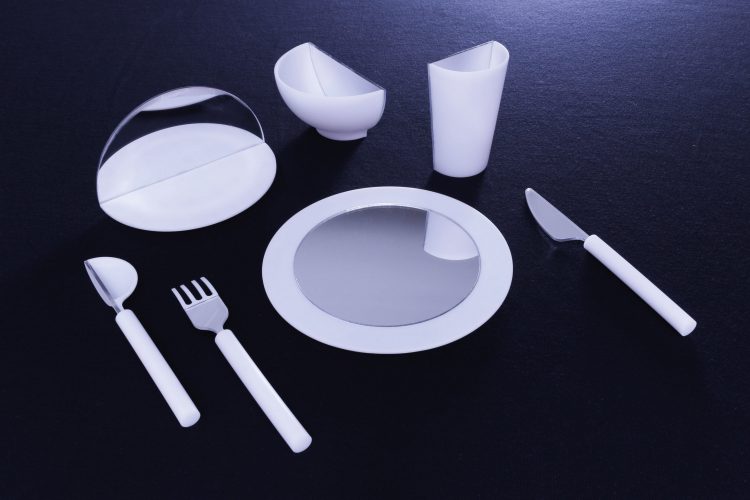 Photo: Dezeen
"A study led by the University of Tokyo revealed that the apparent volume of food can influence one's satisfaction from a meal," Studio Playfool claims. "If the quantity of the food appears greater, the feeling of satisfaction is greater."
"Another study showed that eating in the presence of a mirror increases self-awareness, influencing people's behaviours to eat less. Although the concept is yet to be formally tested, we believe Half/Full has the potential to change our eating habits for the better, while acting as a visual probe that raises our awareness around the impacts that climate change will have on our food and eating culture," the two designers add.
via Dezeen