A Spanish restaurant recently paid 30,000 euros ($32,800) for a 2.2kg (4.85 lbs) piece of handmade cheese, thus setting a new world record for the most expensive piece of cheese.
Every year, in the last week of August, the town of Las Arenas de Cabrales hosts a contest where the best pieces of Cabrales cheese are auctioned off to the highest bidder. This year, Llagar de Colloto, a restaurant in Oviedo, Spain, paid a whopping 30,000 euros for a piece of Cabrales cheese made by hand from cow and goat milk and matured for several months in a cave in Los Picos de Europa mountains. Made by the Los Puertos cheese factory from Poo de Cabrales, the 2.2kg piece of cheese was selected by the jury as the best of the cheeses of fifteen producers who participated in the contest and was the most coveted in the subsequent auction.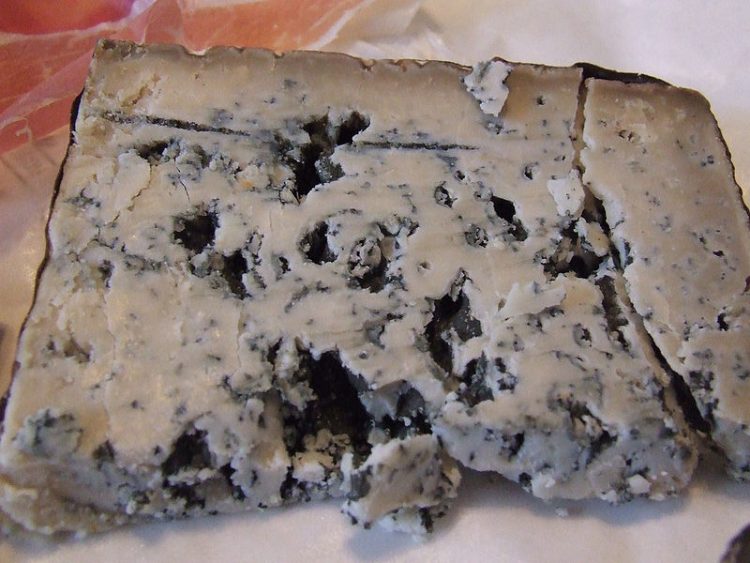 Photo: Asturnut/Wikimedia Commons
We knew we had a good cheese, but also knew that it is very difficult to win," said Guillermo Pendás Bada, maker of the winning cheese, which matured for ten months in a cave at 1,500 meters above sea level.
Interestingly, Llagar de Colloto has been outbidding everyone for the best piece of Cabrales cheese for a few years now. In 2018, this restaurant paid 14,300 euros for the winning piece of the contest, and a year later, it spent 20,500 euros for the best-rated cheese. Now, it once again spent a crazy amount on the piece of Cabrales and set a world record in the process.
Cabrales is a natural cheese made by hand either from raw cow's milk or a mixture of two or three kinds of milk – cow, sheep, and goat – that matures in natural caves in the Picos de Europa for several months. The humid conditions favor the development of penicillin-like molds that give it its characteristic blue-green streaks and spots.
Cabrales cheese has become increasingly popular both in Spain and abroad, with 66,226 kilos sold last year in the European Union alone.