A couple visiting Singapore had a somewhat unusual request for the hotel they had booked their stay at – to have a photo of actor Jeff Goldblum placed next to their bed. I don't know how many hotels would take that sort of thing seriously, but the Mariott Tang Plaza, in Singapore, definitely does.
The hotel received the unusual request in an email confirming the couple's arrival, and even though the staff didn't use the specific image attached by the client, they made sure that the couple was satisfied when they entered their room. When the visitors finally arrived, they found not one but several photos of actor Jeff Goldblum, both in the room and even in the bathroom.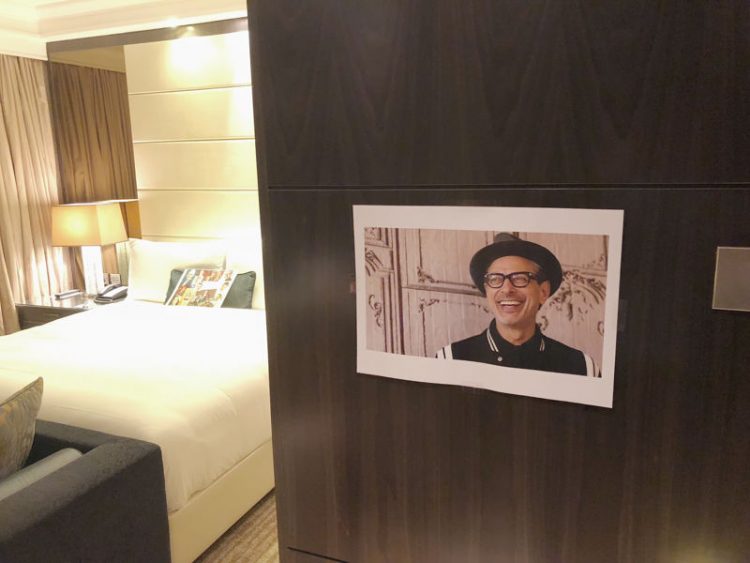 Jeff Golblum in the hall/Photo: corwallis1 (IMGUR)
The couple were so impressed with the hotel's efforts to please them that they took photos of all the Goldblum's and shared their story on Reddit. In the photos uploaded on popular image site Imgur, you can see photos of the popular actor plastered in the hall, above the flat-screen TV, in the bathroom and even a collage of photos placed over their pillow. That last one even included a special welcome message: "Jeff Goldblum welcomes Elliott".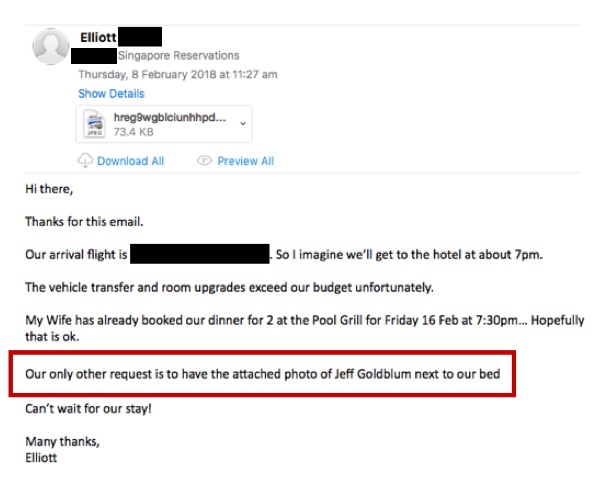 Their post went viral and The Straits Times newspaper actually visited the Mariott Tang Plaza to talk to the staff about the strange request. Interestingly, they weren't too surprised when they read Elliott's email, as they've gotten such special requests in the past.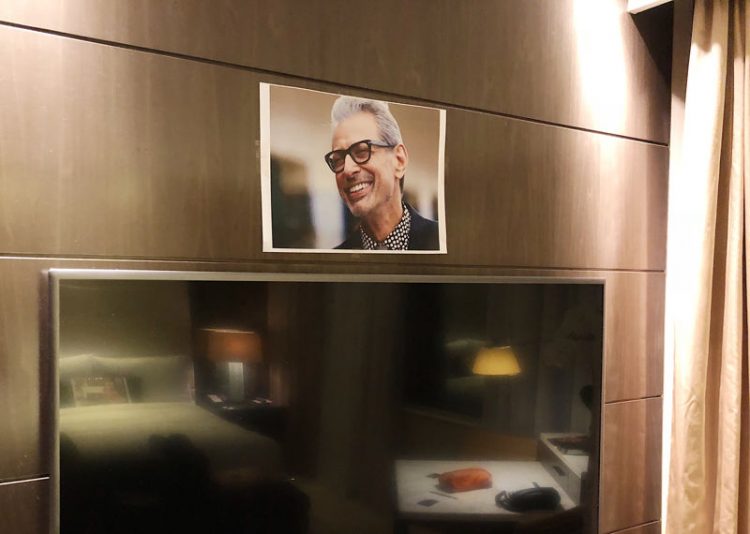 Jeff Golblum above the TV/Photo: corwallis1 (IMGUR)
"Our guests come from all over the world, and we will always do our best to accede to their requests, and to create brilliant and memorable experiences for our guests," Daniel Burstein, the hotel's director of operations, told the Singaporean newspaper. "We will try our best not to say no. If it's something we can't find or are unable to do, we will find an alternative."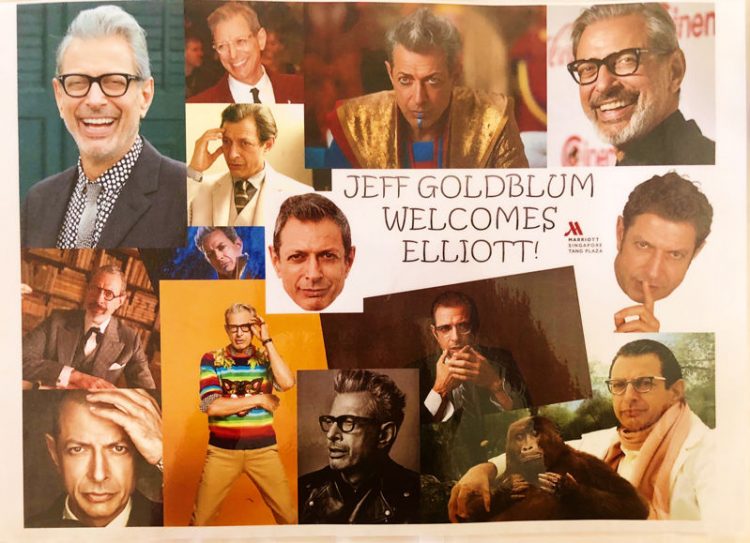 Jeff Golblum pillow collage/Photo: corwallis1 (IMGUR)
Some of the requests the Singapore Marriott Tang Plaza hotel has received in the past include a three-piece band in the room, to have the room decorated with stuffed toys, or to have imported season flowers adorning the room.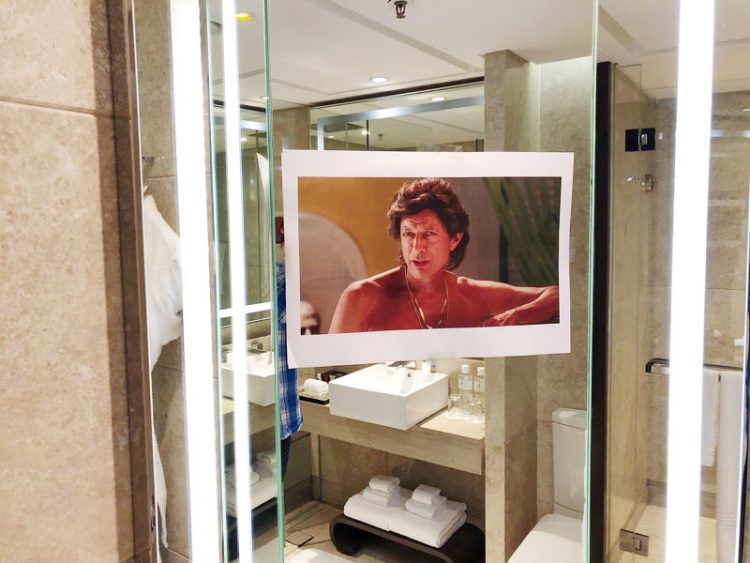 Jeff Golblum in bathroom/Photo: corwallis1 (IMGUR)
This is not the first time a hotel guest asks for a picture of a Hollywood actor. In 2015, a guest  at the Hotel Indigo: San Antonio-Riverwalk in Texas requested a photo of Nicolas Cage from the film Con Air, and in 2016, a guest at The Huntley Hotel in Santa Monica, California, asked for framed photos of Jeff Goldblum to be placed in his room. They both got their wish.