It's not every day that you hear about teenage girls turning to plastic surgery to make themselves look more youthful, but then again, not many 15-year-olds look like their grandmothers.
The story of Xiaofeng, a young girl from Liaoning, China, who suffered from a rare medical condition that left her looking like a woman in her 60's, first made news headlines in December of last year. Media outlets throughout Asia wrote about how the first symptoms of the incurable condition known as progeria appeared when Xiaofeng was just one-year-old, and how by the time her teenage years rolled up, she looked like an old woman. Her saggy skin made her the target of cruel kids at school, and the constant abuse made her decide to quit her studies. The sad story melted the hearts of millions, many of which donated money for a surgery that could help the poor girl look her age.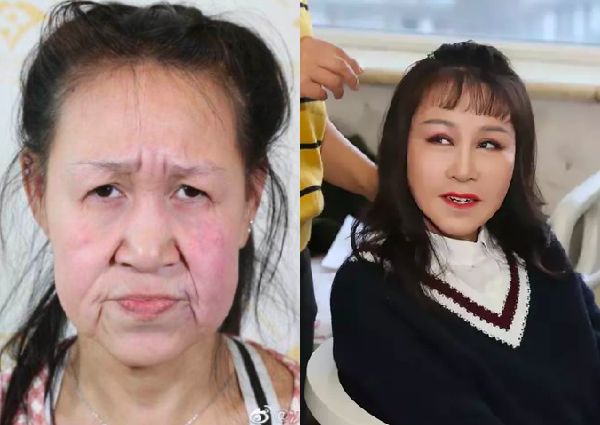 Photos: Weibo
"Sometimes people call me 'auntie' or 'grandma'. It makes me quite sad," Xiaofeng said in an interview, last December. "With the way I look now, I don't want to go to school. If I could change my looks in the future, I would want to return to school. I don't need to become the prettiest. I just want to be like other teenagers and live without all the strange looks from others."
Sick of putting up with her cruel colleagues at school, the 15-year-old decided to just stay home and look after her family's birds, hoping that she could one day resume her studies under different circumstances. Her plight was heard by Chinese philanthropists like Guo Mingyi, who organised fundraising events in her benefit, and managed to cover the cost of a plastic surgery to give the girl her youthful looks back.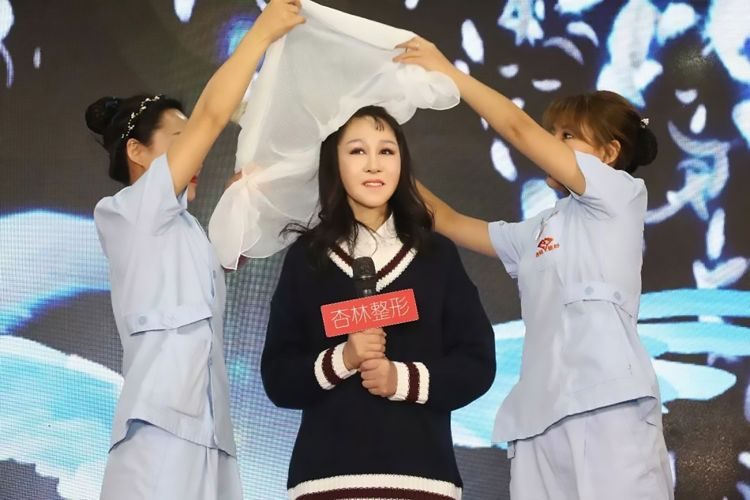 Photos: Weibo
On December 29, Xiaofeng underwent facial rejuvenation surgery, reconstructive surgery on her nose, as well as microsurgery to fix the wrinkles and sagging around her mouth. The cost of the intervention was originally set at 500,000 yuan ($72,000), but Shi Lingzhi, the director of Shenyang Sunline Plastic Surgery Hospital, told reporters that his hospital decided to help the girl by waving 70 percent of the fee.
On January 20, 15-year-old Xiaofeng unveiled the results of the surgery to the world, during a press conference. She declared herself ecstatic about her new look, adding that she wanted to return to school and hopefully study to become a doctor.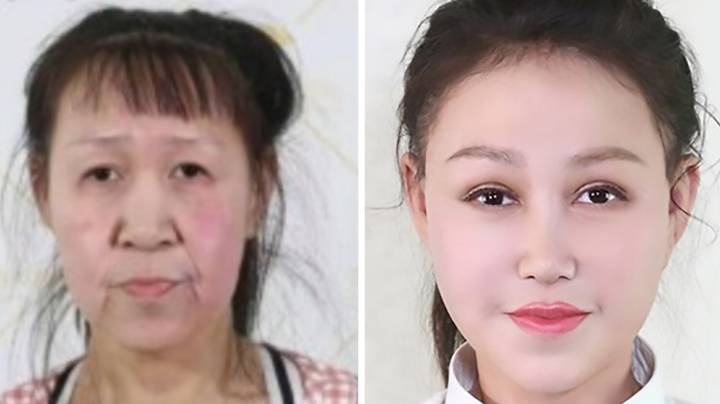 Photos: Weibo
"Right now I'm very happy and very moved because I've become beautiful. I can feel that I've become more confident. After going through this operation, I believe that there are miracles in this world," Xiaofeng said. "After I return to school, I'm going to study to be a doctor. I feel like becoming a doctor will help me help others and spread love."