A 73-storey skyscraper in Shenzen, China, was recently evacuated after it reportedly started shaking for no apparent reason, sending inhabitants into a panic.
On Tuesday afternoon, SEG Plaza, a 20-year-old skyscraper in Shenzen, started wobbling visibly, prompting both people inside and those on the streets below to flee for their lives. Videos shared on social media by people in the vicinity at the time of the freak occurrence, show the giant edifice leaning from one side to the other,  and furniture on the inside shaking. By the time the Shenzhen Emergency Management Bureau evacuated the building, it had stopped shaking, but the plaza remained sealed off until the investigation into the cause of the wobbling was concluded.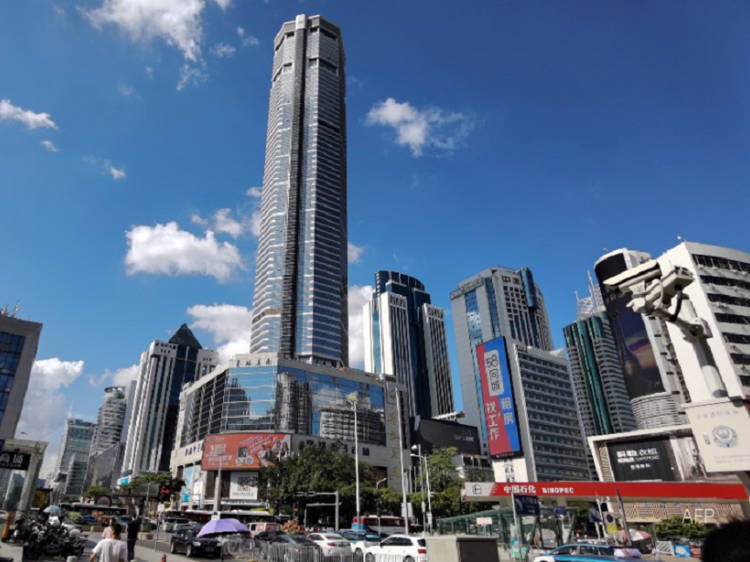 "After checking and analyzing the data of various earthquake monitoring stations across the city, there was no earthquake in Shenzhen today," the Shenzhen Emergency Management Bureau said in a statement, which has left  a lot of people scratching their heads about the cause of the wobble.
Furthermore, experts allegedly "found no safety abnormalities in the main structure and surrounding environment of the building," and both the interior and exterior of the building appear undamaged. No further shaking of the building has been registered since Tuesday.
Completed in 2000, the 300-meter-high skyscraper is home to a major electronics market, and is actually named after electronics manufacturer Shenzhen Electronics Group, whose headquarters are in the building. It's the 18th tallest building in Shenzen, the 104th-tallest building in China and the 212th-tallest in the world. According to many on social media, after Tuesday's events, it's also one of the least safe buildings in China.
"Shenzhen should not use this shaking building again. It's fit for demolition," one person wrote on Weibo.
"In today's cities, there's no guarantee of the quality of these skyscrapers," someone else added.
For now, with no abnormal seismic activity recorded in Shenzen, the cause of the skyscraper wobble remains a mystery.