An unnamed 61-year-old man in German reportedly got 90 doses of Covid-19 vaccine injected into his body so he could make money selling vaccination certificates to people who didn't want to get vaccinated.
The man from the eastern German city of Magdeburg, whose name was not released, allegedly managed to receive up to 90 shots of Covid-19 vaccine at various vaccination centers in the eastern state of Saxony for months, before finally being caught earlier this month. He was finally discovered when he came to a vaccination center in Eilenburg, Saxony for the second day in a row, asking to get a Covid-19 jab. It turns out the man kept getting Covid-19 shots in order to sell forged vaccination cards with real vaccine batch numbers to people not wanting to get vaccinated themselves.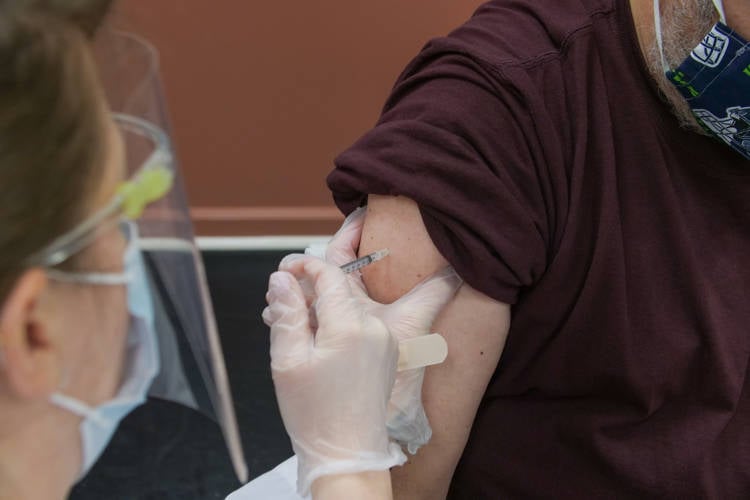 Photo: Steve Cornfield/Unsplash
According to information obtained by the Freie Presse newspaper, the 61-year-old man got vaccinated up to three times a day, racking up no less than 87 coronavirus vaccinations in the state of Saxony alone. It's unclear what, if any, effects the 90 doses of Covid-19 vaccine, which were from a different brand, may have on the man's body in the long term.
A police report made available to the media suggests that every time the man entered a vaccination site, he brought a new, blank vaccination document with him. Then, after getting the shot, he removed the pages with the information about the vaccine batch numbers and sold them to vaccine opponents who wanted to enjoy the freedom of having proof of vaccination.
The unnamed man always registered for the vaccination appointments using his own name and birthdate, but never presented his health insurance card at the appointments, as that would have raised suspicion.
Photo: Hakan Nural/Unsplash
This isn't the first time we cover the topic of multiple Covid-19 vaccinations. Back in January, we featured the story of an 83-year-old man who received 11 vaccine doses, and they were feeling excellent. Then there was the guy who got five doses of vacine injected into his body in 3 days.
The suspect was not detained but is under investigation for unauthorized issuance of vaccination cards and document forgery.