An arts venue in Glasgow, Scotland features an innovative dance floor that creates renewable energy from the body heat of dancers.
SWG3 hosts some of Glasgow's largest dance parties, with thousands of people getting together to dance the night away throughout the year. Starting this month, the dancers won't just be burning energy by busting out moves but also help keep it warm or cool, depending on the season. That's thanks to "Bodyheat" an aptly-named dance floor that harnesses the body heat of dancers and converts it into energy. The innovative system has been three years in the making and is a joint project of SWG3 and geothermal energy startup TownRock Energy.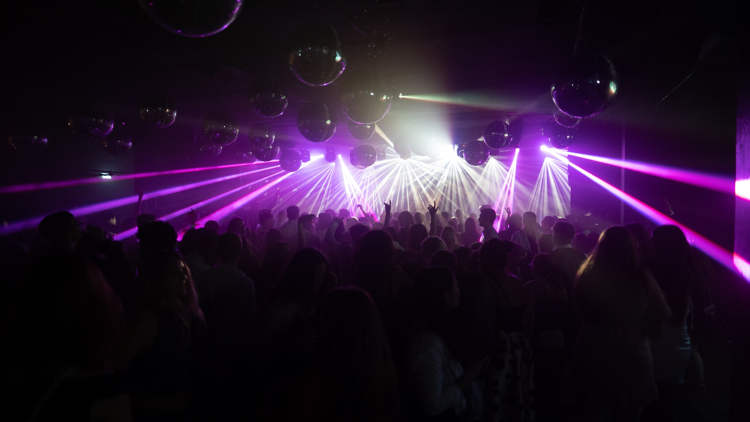 Photo: Kajetan Sumila/Unsplash
"When you start dancing, medium pace, to the Rolling Stones or something, you might be generating 250W," David Townsend, founder of TownRock Energy said. "But if you've got a big DJ, absolutely slamming basslines and making everyone jump up and down, you could be generating 500-600W of thermal energy."
TownRock Energy explained that Bodyheat works by capturing the heat generated by dancers, which is usually transferred into the venue, and pumping it into 12 boreholes approximately 500 feet deep. The boreholes lead to a large underground rock cube that acts as a battery, storing the energy so it can be used to supply heat and hot water to the venue. So it cools the atmosphere by sucking all the body heat from it and heats it as necessary.
Andrew Fleming-Brown, managing director of SWG3, admitted that a conventional heating or cooling system would have cost about 90 percent less than the £600,000 ($670,000) invested into Bodyheat, but adds that the savings on energy bills make the investment recoverable in about five years.
"Trying to do a geothermal well would have been millions of pounds," TownRock Energy's David Townsend added. "Instead, we thought, why not collect the heat you've already got in your customers and then use the ground to store it?"
If all goes according to plan, SWG3 estimates that the Bodyheat dancefloor will help it get rid of its three gas boilers, reducing its annual carbon output by up to 70 metric tons. And all eyes are on SWG3 right now, because if the system proves a success here, there is no reason why it can't be replicated somewhere else.
"If we can make it work here in this environment, there's no reason why we can't take it to other venues, not just here in Scotland and the UK, across Europe and further afield," Mr. Fleming-Brown said.