In what can only be described as an intriguing childhood experiment, a Japanese boy has been trying to stop weeds from growing in his backyard – without using chemical weedkillers – for the last three years. This year, he's off to a promising starts.
It all started three years ago, when Twiter user @peco3575's son finished elementary school and decided to conduct a "study" on weed annihilation solutions that didn't involve the use of herbicides. He was inspired by his personal desire to clean his home backyard of weeds, because that summer they had grown so tall that he actually couldn't play there anymore. He then started coming up with strategies to combat the weeds, write them down, apply them to his backyard, and note the conclusion. For the past three years, his ideas all failed, but 2020 is off to a surprisingly good start.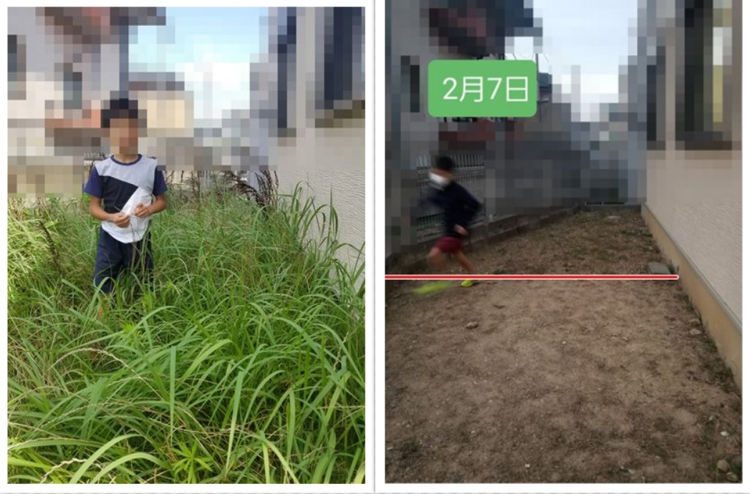 Photos: @peco3575
@peco3575 recently took to social media to report her son's recent success. After years of failures in his attempt to stop weeds from invading the backyard, he seems to have finally found a solution – running in the backyard every day. He started in January and has been doing it daily for the past three months; so far, no weeds have sprung up from the ground.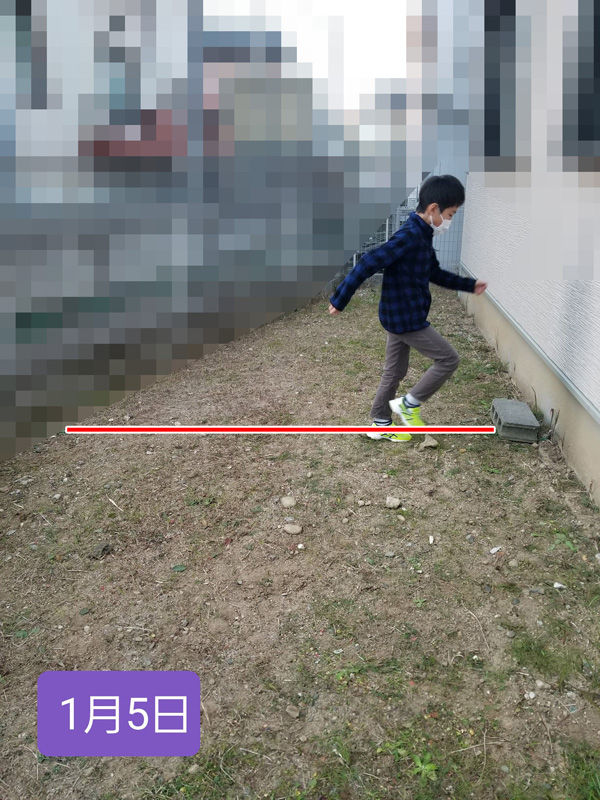 Photos: @peco3575
Previously, the boy tried covering the backyard to see if weeds would grow without direct sunlight – they did – sprinkling the invading plants with saline solution and even pure salt, or planting other plants that were eventually overwhelmed by the weeds. Nothing seemed able to stop this force of nature, but last year @peco3575 and her son started paying attention to a different aspect – the hardness of the soil
The idea behind the boy's latest strategy is that if the ground is hard enough, the weeds can't break through. So ever since the start of January he has been going out into the backyard every day and running for about 30 minutes to compact the soil. So far, it seems to be working, as weeds are yet to appear on the half of the backyard that he has been running on, whereas they have already covered the other half.
"From January 5th to March 1st, no mater if it rained or if it was windy, he continued to run" a proud @peco3575  wrote on Twitter.