Three managers of a home improvement firm in Zunyi, China, were recently arrested for subjecting employees to extreme punishment, including forcing them to eat cockroaches, for not meeting their sales goals.
The arrests came after an employee of the unnamed company took to social media to complain about the humiliating punishments he and his colleagues were being subjected to by management for failing to meat their goals. His post included a video of a topless man standing in a center of a room and being whipped with a belt by his boss, while his workmates watched. Footage also shows people drinking cups of yellow liquid which some have alleged is urine. The video was later deleted, but screenshots started circulating online, and the police were notified about the troubling punishments.
"If the sales goal has not been met by the end of this month, the team leader will have to eat three cockroaches for each failed sale," one of the threatening text messages sent by managers and published by local newspaper Zunyi Yaowen read. Other text messages revealed several cruel punishments devised by the firm's managers, including drinking vinegar or toilet water, selling condoms and sanitary pads on the street and having their head shaved.
While most social media users declared themselves shocked and horrified by these revelations, others simply asked why employees didn't simply quit and looked for jobs elsewhere. However, a member of the company's staff told Pear Video that many employees were owed two months' pay, and management had already threatened to reduce their severance pay if they dared quit.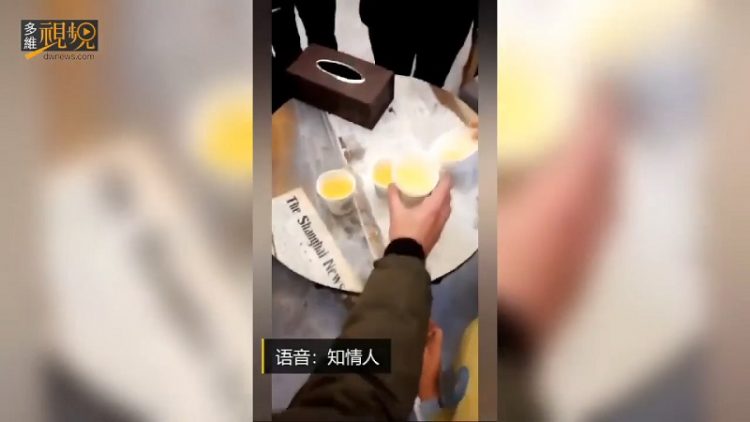 According to a statement posted by Zunyi police on Weibo, two of the managers have been jailed for 10 days, while a third manager will spend five days behind bars.
This isn't the first time that such cruel punishments made headlines in China. A few years ago, photos of staff at a Zhengzhou company forced to crawl on their knees in public for failing to reach their sales goals went viral online.