A company in Shandong province, China, has come under fire for forcing six of its employees to crawl through the streets on their hands and feet as punishment for not meeting sales targets.
The humiliating procession reportedly took place in the city of Zaozhuang on January 14 and was recorded by shocked passers-by. Six people can be seen crawling on all fours through traffic behind a man carrying a red flag emblazoned with their company's name. With no protection other than their office clothes, the punished staff struggles to keep up with the flag bearer, but somehow find the strength to keep going, probably fueled by the fear of losing their jobs.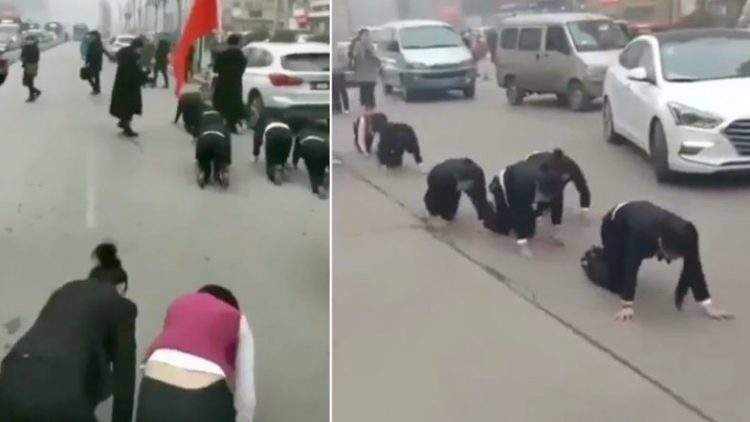 Fortunately for the exhausted employees, police eventually arrived on the scene, probably alerted by shocked onlookers, and put an end to their cruel punishment. Chinese media reported that the company responsible for the shocking procession had its operations temporarily suspended and is currently under investigation.
The beauty products company has been widely criticized online after videos of its staff crawling through the streets of Zaozhuang went viral, but one of its managers claimed that they were merely trying to motivate poor-performing employees who failed to meet their year-end sales targets.
Chinese companies are notorious for coming up with unusually cruel punishments for under-performing employees. Last year, we wrote about a company in Zunyi, China, that forced employees to eat cockroaches for not reaching sales targets, and two years earlier we reported on another company that forced staff to eat sour gourd for the same reason.