Japan's "Class of Life" is a controversial school project that aims to teach students about valuing their food and the environment by having them raise and then eat animals like fish and chicken.
We first featured the Class of Life a couple of years ago, when a video showcasing its implementation at an agricultural high-school in Japan's Shimano Prefecture went viral on Chinese social media, leaving most viewers in a state of shock. The footage showed students preparing chicken eggs for hatching, raising the chicks for several months, and finally killing, cooking and eating the chickens. The Class of Life has been a part of Japanese curriculum at certain schools for over six decades, so most Japanese people are familiar with it, but even they were stunned recently when they saw elementary school children taking part in the class.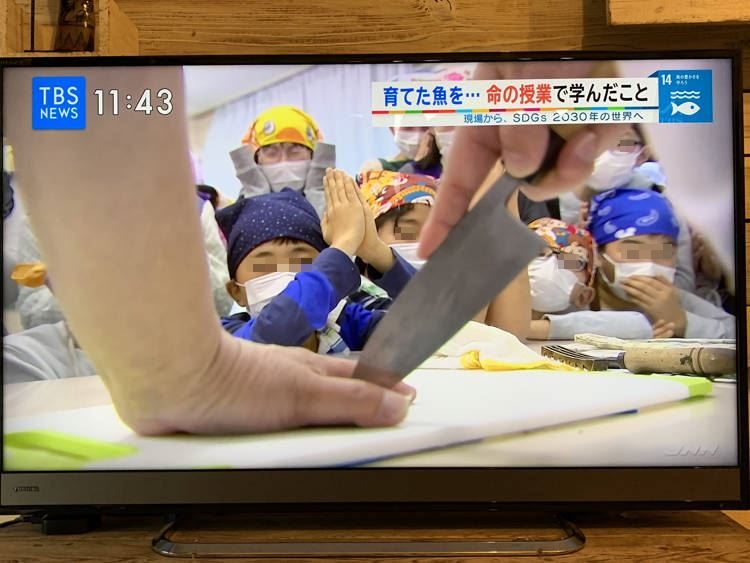 Photo: NEGATIVECAFEBAR/Twitter
A controversial video currently doing the rounds on Japanese social media this week shows children as young as seven-years-old at Kakezuka Elementary School in Shibuya-ku, Tokyo, crying as they struggle to eat bits of fish. It's not that they don't like fish, but that they themselves helped raise those fish from babies, only to them have them being killed and sliced in front of their eyes, as part of the Class of Life.
Part of a news report by Japanese television TBS, the shocking footage shows the young children wearing headscarves and medical masks as they look at a teacher slicing the fish into pieces with chef knife. A few are even asked to slice the fish themselves. Some can barely stand to look at their pets being turned into foods in front of their eyes, so they close their eyes shut and cover their ears with their hands.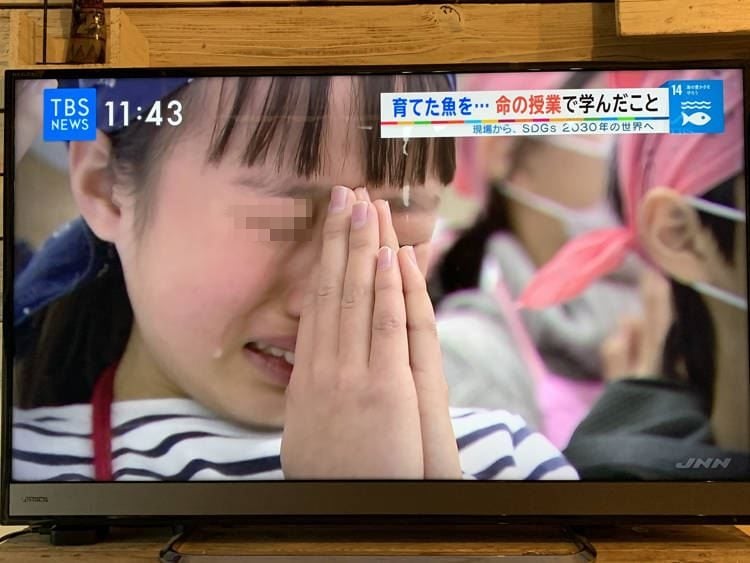 Photo: NEGATIVECAFEBAR/Twitter
But the part that really struck a chord with a lot of viewers was the decision to force all students to eat the fish. Most of them agreed to do it, so the rest were forced to submit to the will of the majority. This decision led to some heartbreaking scenes, like children struggling to eat the fish with tears flowing down their faces.
"What are you doing to these children?" one horrified viewer commented on Twitter.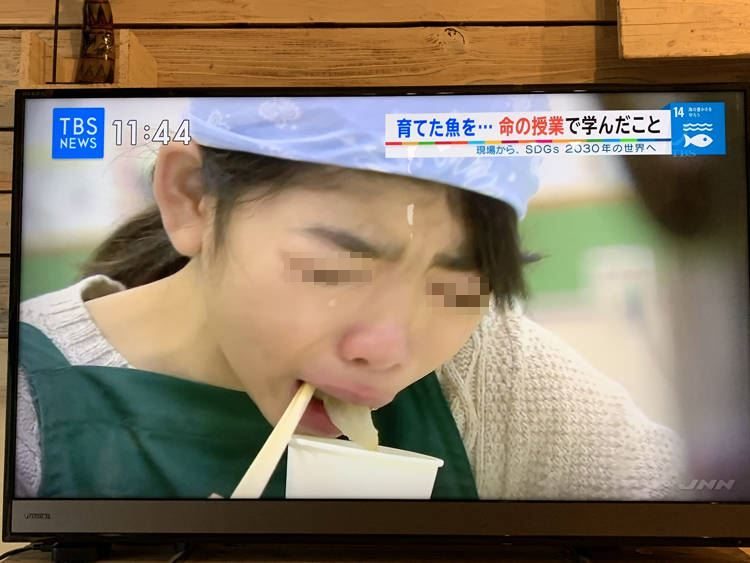 Photo: NEGATIVECAFEBAR/Twitter
"Shouldn't you also acknowledge the will of the weaker minority groups?" someone else asked.
According to Yahoo News, these special classes have been held at elementary schools in Tokyo and Shibuya Ward for two years, but this recent controversial segment put them into the spotlight.
The Nippon Foundation, which reportedly hosts this project at seven elementary schools nationwide fought back against the criticism, claiming that because of growing environmental problems like global warming and over-fishing, engaging in a serious discussion about the value of fish as a food from a young age is very important.
"As the sea environment worsens due to global warming and over-fishing, efforts are being made to learn and think about environmental issues through the 'life' of fish raised by children," a Nippon Foundation statement on the recent scandal reads.
The Class of Life has its share of detractors in Japan, but many children and teachers who take part in it claim that life itself can be cruel, and that the best way to show you respect food is to eat and not waste it. The question of whether elementary students should take part in such a project is up in the air though…