In a desperate attempt to raise money for her sick mother's cancer treatment, a 19-year-old girl in China recently posted a message on the Asian country's most popular social media platform, WeChat, saying that she was selling herself to the highest bidder.
In her post, Cao Mengyuan says she was born and raised in a rural home in Gaozhou city, southern China. Her 45-year-old mother, who had worked as a farmer all her life, was recently diagnosed with skin cancer and her health was deteriorating very fast. Doctors told the young girl that the treatment for her mother's illness would cost about 350,000 Yuan ($51,500) which the family could not afford to pay. And since the woman doesn't have medical insurance either, the 19-year-old decided that, as the eldest of five children in her family, it was up to her to somehow come up with the money, by any means necessary. So she decided to sell herself online.
"I wish that a kind-hearted person could buy me, so my mother can undergo the operation," the post states. "After the transaction, I am willing to work at the will of the buyer in return. I will do whatever the buyer asked me to do. I never go back on my word. Everything I said is true. I will sell myself to the highest bidder."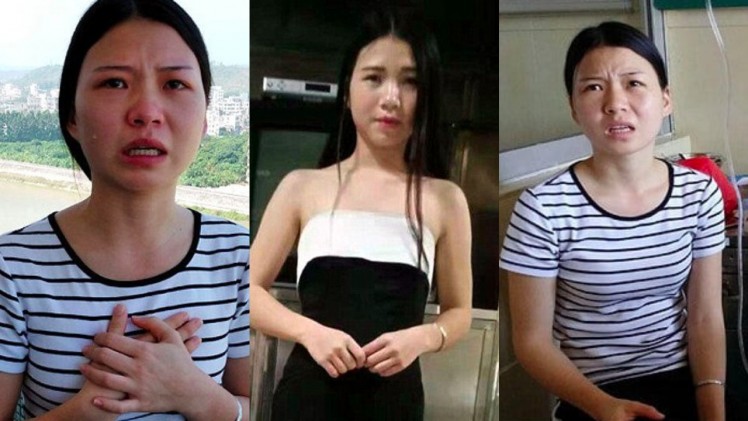 After the post went viral on QQ.com, it attracted thousands of comments, with most expressing their sympathy for Cao and he family, and a few worried that her desperate plea might send the wrong message to other youths.
"If I were her, I might do the same thing," one user wrote.
"Rich kids can spend 350,000 yuan in a few months, while it's astronomical for a poor family,' another added.
With nothing but this online post to go by, there were also quite a few people who didn't believe Cao's offer to sell herself to someone was real. However, British Daily Mail reports that they've gotten in touch with Huang Qiliang, the founder of a Chinese charity, who confirmed that her case and the social media post were genuine. Qiliang added that he had visited the girl and her mother at the hospital and learned that a 'generous boss' had agreed to pay all the medical bills for the cancer treatment after seeing Cao's post. "It has been settled. She doesn't have to sell anything now," he said.
This wouldn't have been Cao Mangyuan's first sacrifice in order to help her family. The 19-year-old also had to drop put of high-school so she could support them by working as a labourer. She earned 1,000 Yuan per month, barely enough to take care of her elderly father and young siblings.
Source: QQ via Daily Mail