Medico Life Partner, an Indian dating site that only accepts doctors, recently sparked controversy online, with many claiming that it promotes classism.
Ever wish you could find a significant life partner that shared your profession? Well, if you happen to be a doctor, you're in luck! Medico Life Partner is an online matchmaking service that aims to help male and female doctors find "hi-quality partners" who share their profession. The website claims that doctors of all religions, castes, and geography can register, but it seems to be particularly popular in India, where the vast majority of users come from.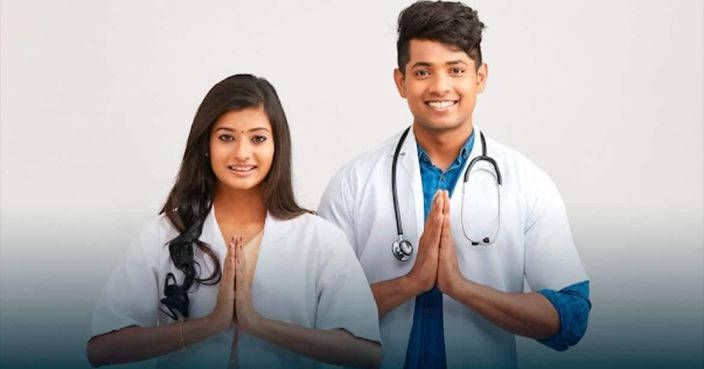 Photo: Medico Life Partner
Medico Life Partner offers a variety of registration options, from the "not recommended" free plan that doesn't allow you to see other users' contact details, or sent messages, to a variety of paid plans that range from the 3,825 rupees ($49) to 18,900 rupees ($243). Don't worry, they're doctors, they can afford it…
"Marriage is a biggest decision in one's life, as well as for the family. Choosing your life partner and finding your dream love through a well thought-of and logical process is highly recommended," the Medico Life Partner description reads. "The present solutions on net though many are still not able to provide satisfactory options, especially to educated, progressive individuals and families with good background."

Photo: Medico Life Partner
Not the most grammatically-sound dating site description I've ever read, but you get the point. Marriage isn't about love, it's a "well thought-of and logical process", so, if you've managed to become a doctor, you're better off finding someone who did the same. And that's where the controversy around Medico Life Partner lies.
We've seen dating site built around anything from support for Donald Trump to modest endowment down below, but none sparked the controversy that Medico has. That's because many accuse it of promoting classism and the caste system that India is already notorious for.
According to one 1-star review, there is also a problem with most of the 21,000 accounts on Medico Life partner being fake, but that has yet to be confirmed.
It's not all bad, though. Some say doctors marrying within their profession is actually very convenient, and others said they were waiting for similar online dating platforms for lawyers and engineers.