A 63-year-old man recently made news headlines in China for reportedly throwing up a tumor after a drinking session, then getting scared and swallowing it back.
The unnamed man from Hunchun County, in China's Hubei Province, had allegedly been feeling discomfort in his throat for some time, but since it didn't hinder his breathing or swallowing too much, he never sought medical attention. However, last week, after having one too many drinks, the man started feeling nauseous. That was hardly unusual after a long drinking session, only this time, as he was getting ready to throw up, the 63-year-old felt a sharp pain in his lower throat followed by the disturbing presence of a large piece of meat in his mouth. Strangely enough, the fleshy mass seemed to be attached to something, so the drunk man couldn't just cough it out, so he did the next best thing –  he chugged a glass of water and swallowed it back.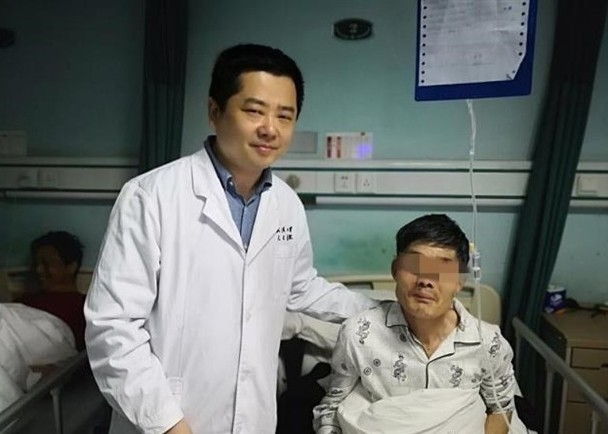 Photo: Oriental Daily
Luckily, the man had enough sense to actually see a doctor after this bizarre incident. After hearing his story and conducting an endoscopic exam, doctors at Wuhan Hospital discovered that the mysterious mass was a tumor growing at the top of his oesophagus. The man had described the mass that popped up into his mouth when he threw up as a "long forked tongue" which makes sense, considering his tumor was 15-cm-long.
Doctors surgically removed the man's tumor, which was later identified as a fibroma, to prevent any complications. Fibromas can grow on any organ and are generally benign, but depending on their location they can still cause health problems. In this particular case, excessive growth could have made it difficult to swallow for the patient. The growth could also become malignant at some point, Chinese experts said.
via World of Buzz