A new zoo in Cairo's International Garden municipal park has come under fire for trying to deceive visitors by painting a donkey black and white to make it look like a zebra.
On July 21st, Mahmoud A. Sarhani, a Cairo student who had recently visited the recently opened zoo posted a photo of a strange-looking zebra on his Facebook page. Not only did the animal have usually-long ears, but it also had some strange paint smudges on the side of its head. A closer inspection reveals that this zebra also lacks the characteristic mane of its species, which extends forward past the ears. Apparently, zoo staff painted a common donkey white with black stripes, trimmed its mane to make it look pointy and tried to pass it off as a zebra. Unfortunately, the hot weather caused the paint to smudge which attracted unwanted attention.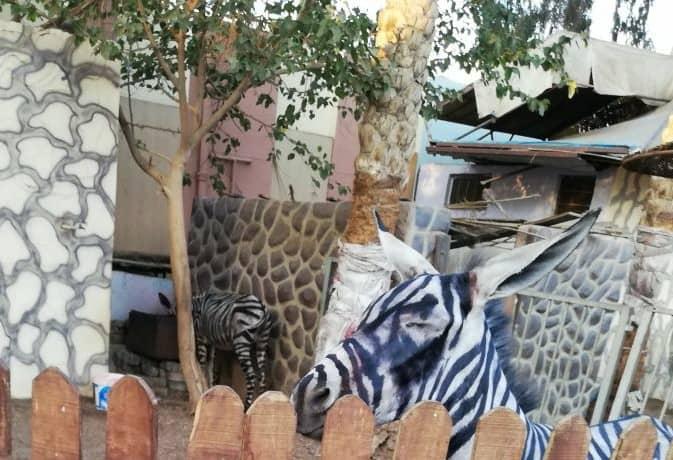 Photo: Nogoum FM
Mahmoud's photo quickly went viral on social media, getting over 10,000 reactions and 1,500 comments on Facebook. Most people found it hilarious, but some declared themselves outraged and asked for an explanation from the zoo's management.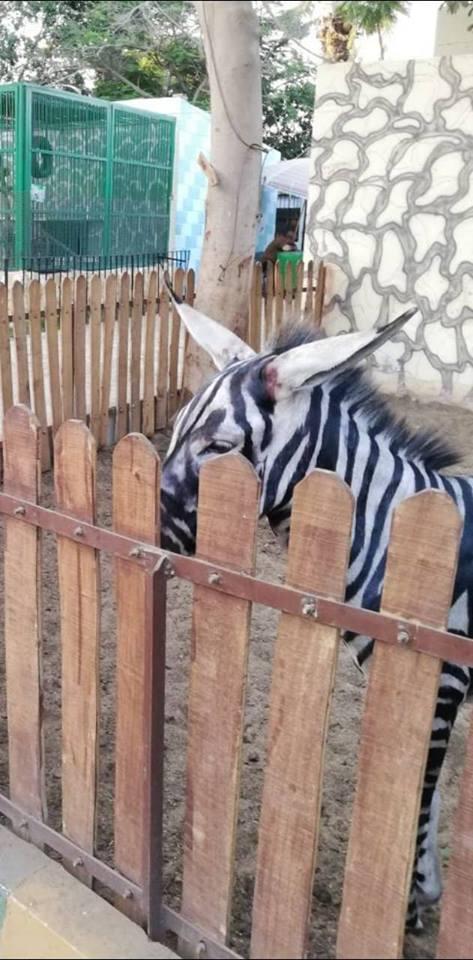 Photo: Nogoum FM
Mainstream news websites in Egypt quickly picked up the story and decided to investigate. Nogoum FM radio also posted some photos of the so-called zebra, and they pretty much confirm Mahmoud A. Sarhani's findings, but they also managed to contact Mohamed Sultan, the director of International Gardens park, for an explanation.
Sultan flat-out denied rumors that the zebra at International Gardens zoo was fake, despite multiple veterinarians confirming that the animal in the photos was actually a donkey.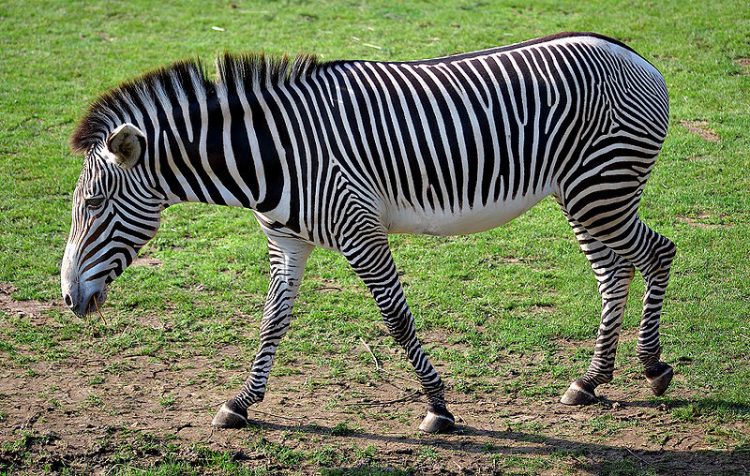 real zebra (Photo: André Karwath aka Aka/Wikimedia Commons)
Interestingly, this isn't the first time a zoo tried to pass donkeys off as zebras. In 2009, a zoo in Gaza painted two donkeys black and white to replace a pair of zebras that had died of starvation.