The family of a 35-year-old man who died in April of last year due to Covid-19 have been living with his body ever since, thinking he was only in a coma and would eventually wake up.
Vimlesh Sonkar, a young Income Tax Officer in Ahmedabad was admitted to Moti hospital on 19th April 2021 and pronounced dead only three days later after becoming infected with the coronavirus. A death certificate was handed to the man's family, but they refused to believe he had passed away and instead of giving him the last rights took his dead body home and cared for it as if he would eventually wake up. The man's mummified remains were discovered a few days ago, when a team from his workplace was sent to investigate his long-term absence.
Photo: cg_world/Pixabay
"The person had died on April 22, 2021 during the second wave of Covid. He had bilateral pneumonia," the Chief Medical Officer (CMO) of Kanpur, Alok Ranjan, told The Sunday Express. "After he died, he was taken to a local nursing home where he was declared dead. A death certificate was also issued where the cause of death was mentioned as 'bilateral pneumonia'".
It's unclear why Vimlesh's family didn't want to accept the fact that he had passed away. The Times of India reports that they took his body to another hospital for a second opinion, and even when doctors there confirmed his death, they still took his corpse back home and treated it like that of a coma patient that might wake up one day. According to the Free Press Journal, the family was ready to give the man his last rites, but first they put an oximeter on one of his fingers, and after it showed a pulse and the oxygen level in his blood, they decided he was still alive and canceled the funeral.
One thing is for sure, though – Vimlesh Sonkar's family lived with his dead body in the same house for a year and a half, genuinely thinking that he was in a coma and would one day wake up. His wife, his parents, his brothers and their families, all of whom lived in the same house, took care of him, cleaning his body with Dettol disinfectant three times a day, changing his clothes daily and leaving the air conditioning on for 24 hours a day.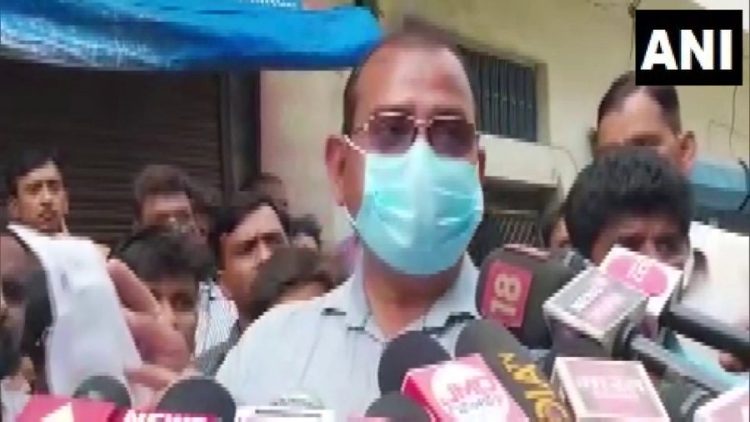 "Whenever his office asked the family about his whereabouts, they said Vimlesh was ill," a senior police officer told The Indian Express. "The family also brought in oxygen cylinders and told locals that he was in a coma and was being treated at home. They were convinced that he was alive and will get better."
The shocking discovery of Vimlesh Sonkar's body was made by a team sent by his office to check why he had been absent from work for so long. Despite the care provided by members of his family, the 35-year-old man's body had deteriorated severely since his death, with one eye-witness describing it as a mummy with the flesh dried up on the bones. That didn't seem to give the family any clues, though…
Police was notified about the situation, and Vimlesh's body was once again taken to a hospital where his death was once again confirmed. After this, his family finally agreed to have his body cremated.
"As no crime was committed here, we will not be taking any action against anyone. The family was still convinced that he was alive till his body was taken away on Friday by officials," CMO Alok Ranjan said. "On Friday night, the remains of the body were cremated in the presence of police, other officials and Vimlesh's family. The family members had to be convinced for the cremation."