Dutch police recently discovered a 58-year-old man and five young adults living in a "small, locked place" on an isolated farm in the province of Drenthe. They had allegedly never left the farm in the last nine years, and were waiting for the end of time.
The shocking discovery was made after the eldest of the five young adults, a 25-year-old man, allegedly escaped the farm and showed up at the pub in the nearby village of Ruinerwold. The pub owner told Dutch journalists that he immediately noticed the man's long, dirty beard, old clothes and confused gaze, so after seeing him down five beers one after the other, he tried chatting with him. The young man told him that he had run away from a nearby farm after being confined there for the last nine years, because he didn't want to go on living like that. Then he revealed that he had brothers and sisters living there as well, and that they needed help.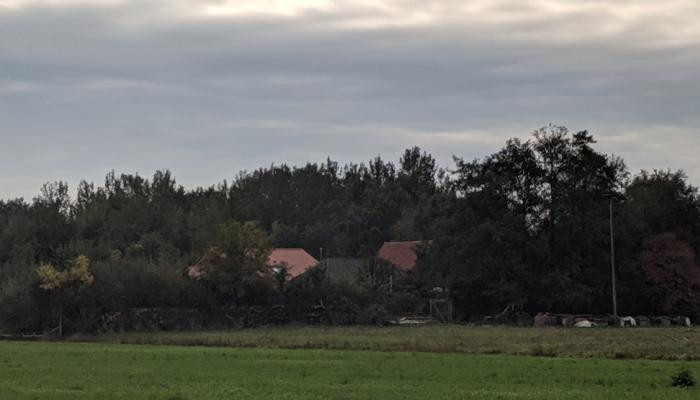 "He had long hair, a dirty beard, wore old clothes and looked confused. He said he'd never been to school and hadn't been to the barber for nine years," pub owner Chris Westerbeek said. "He said he had brothers and sisters who lived at the farm. He said he was the oldest and wanted to end the way they were living."
When officers searched the farm, which is only accessible by a bridge over a canal, they found it seemingly deserted, but a more thorough examination revealed a hidden staircase behind a cupboard in the living room that led down to a small room where four young adults and a 58-year-old man were housed.
The older man, identified as Joseph B., was originally a handyman and was known as handyman among the people of Ruinerwold. According to the five young adults aged 18 to 25, he was their father, but mayor Roger de Groot told reporters that some of the people discovered in the hidden room were not registered locally, and that the 58-year-old was not their father.
Upon hearing about the shocking discovery, locals realized that there had always been something off about the isolated household. One person recalled that he had only ever seen one person working on the farm, a local journalist remembered getting too close and being warned to keep the distance, while the postman couldn't remember ever delivering anything to that address, which he admitted was pretty strange.
For now, police have a lot more questions than they have answers, but according to Dutch public broadcaster RTV Drenthe, the six people had been isolated on the farm for nine years, and were waiting for the end of time.
"I've never seen anything like it," mayor de Groot told reporters.
Joseph B., who for now is considered the mastermind of whatever has been going on the Ruinerwold, has been arrested but is refusing to co-operate with authorities.