Alcides Ravel, a farmer from Uruguay, bought his Ford F-350 in 1969, when he was 35 years old. Recently, the 83-year-old man finally put his faithful vehicle to eternal rest, after 48 years of service, by burying it on his farm.
For most people, trucks are mere tools to be used and sold when they outlive their usefulness, but that's not the case of Alcides Ravel. Although his old truck had been broken down for over four years and mechanics had told him that it was beyond fixing, he couldn't bring himself to sell it to the scrapyard. Instead, he kept it safe from the elements in a shed on his farm, near the town of Barker, until he was finally ready to part with it. Three weeks ago, he buried his faithful companion on his land, a "small gesture" in honor of nearly five decades of service.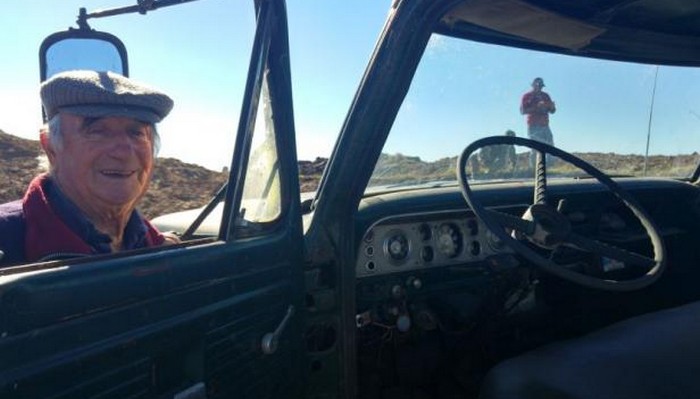 "It was because of it that I managed to buy my land and raise my children," Ravel told Uruguayan newspaper El Pais. "It was a big part of my life."
The 83-year-old farmer says that he spent years in his truck, transporting all sorts of things between the cities of Melo and Montevideo. The 400-kilometer drive between them was once made on a gravel road, and took up to 12 hours to complete. His truck was the only companion he had, and even though it sometimes broke down, it never really let him down. As Alcides puts it, they helped each other on the road.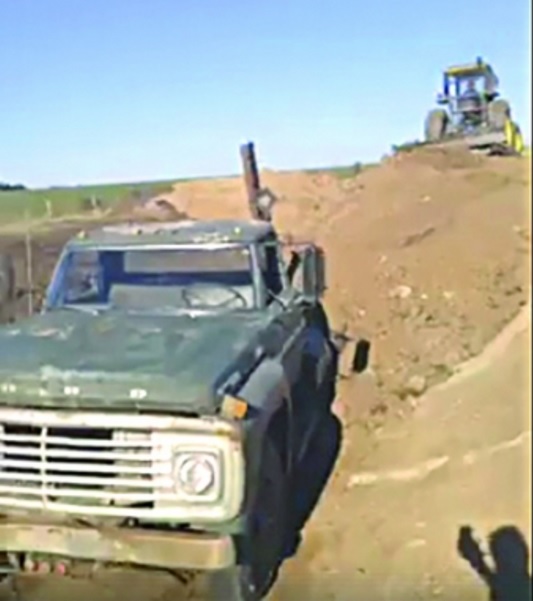 Apart from helping him earn the money to buy his farm and support his family, the old Ford F-350 also served as a motel, more times than he cares to remember. Sometimes he would be on the road for over two weeks, pulling over when he got too tired, and sleeping in the car. These were hard times, but he could always rely on the truck.
So when the time came to part with the truck that had been there for him for almost 50 years, the only way he could do it was with a proper burial. Three men and a backhoe spent two days preparing the two-meter hole on Alcides' farm. The car was then toed to the site and covered up in its grave. The emotional ties of the entire Ravel family to the faithful truck were so strong that Alcides' wife couldn't even attend the "funeral".
News of the unusual burial went viral after local newspaper Helvecia Diario attended the event and posted a video of it on Facebook. It got tens of thousands of views, and soon big media outlets started calling the 83-year-old about it.
While definitely odd, car burials are not unheard of. Four years ago, Brazilian businessman Chiquinho Scarpa made international headlines after announcing that he would bury his prized Bentley in his backyard, so he could keep driving it in the afterlife.