The story of a young student who used a so-called "handwriting robot" to complete her Lunar New Year holiday homework in record time made news headlines in China last week, sparking a heated debate.
The Qianjiang Evening News reported the case of a junior high-school student from Harbin who spent 800 yuan ($118) on a copying robot that allowed her to complete her transcribing assignments and essays in no time at all. The girl's mother, surnamed Zhang, became suspicious when her daughter turned in her holiday homework, neatly written and with absolutely no errors, despite having very little time to do it, due to Lunar New Year festivities and traveling. Then, while cleaning the girl's room, Zhang found a bizarre metal contraption as well as its packaging, which claimed that it could imitate any handwriting.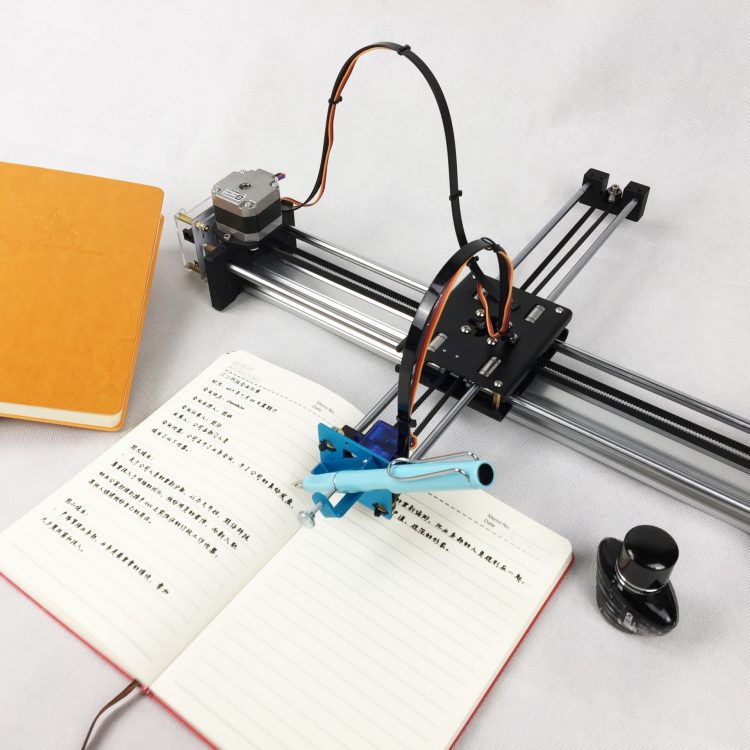 Photo: Taobao
After her daughter admitted to using the device to complete her holiday homework a lot faster, the woman reportedly broke it and took to social media to complain about the girl's deceitful tactic. "It can help you with homework, but can it help you on tests?" Zhang was quoted as saying.
The woman's post quickly went viral online, with some commenters recalling their own school experience and wishing they had had a handwriting robot to help them complete their homework faster, and others complaining about the Chinese educational system and calling copying assignments "useless".
"Sometimes educators need to reflect on this issue, why is it we still need to do a task that can be completed by a robot?" one person commented.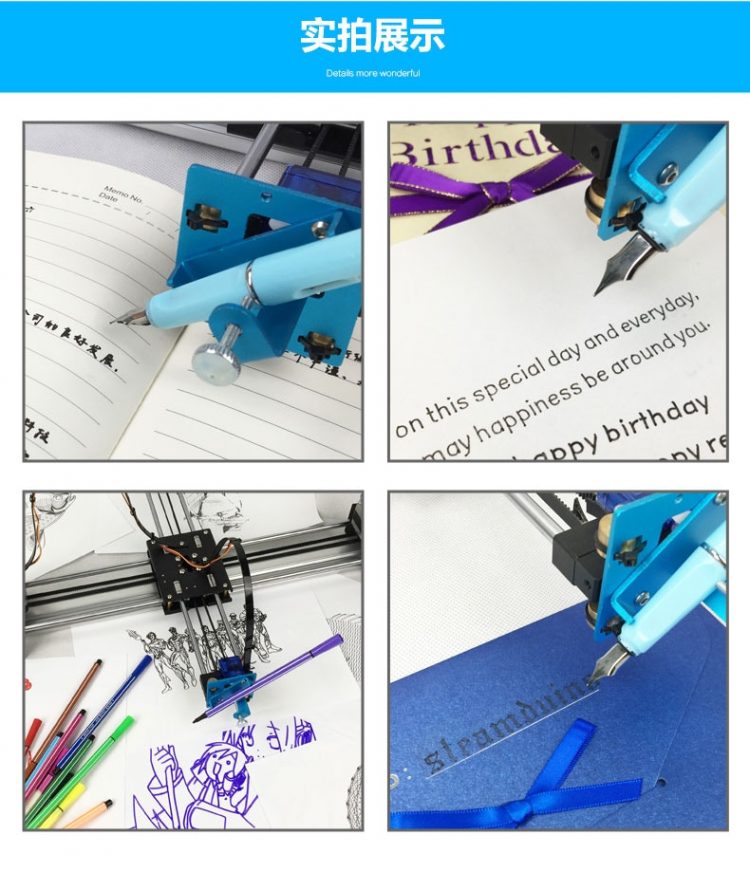 Photo: Taobao
Requiring children to copy text – like textbook passages, poems and vocabulary – by hand, hundreds of times is reportedly common practice in Chinese schools.
The South China Morning Post (SCMP) did a bit of research on these intriguing "handwriting robots" and found numerous offers on Chinese online platform Taobao, with prices ranging from 200 yuan ($30) to over 1,000 yuan ($147). More advanced versions reportedly allow users to input their own handwriting style by using an app to write 6,000 Chinese characters once each to enable the robot to learn them.
According to the testimony of one such copying robot user, the devices can reproduce users' handwriting so well that it's very hard to tell it wasn't written by them. The woman, who claimed to be a teacher, posted on Chinese messaging app QQ that she had spent a week imputing the 6,000 required characters via the mobile app, to create her own font, adding that no one could tell the difference between what the robot wrote and her own handwriting.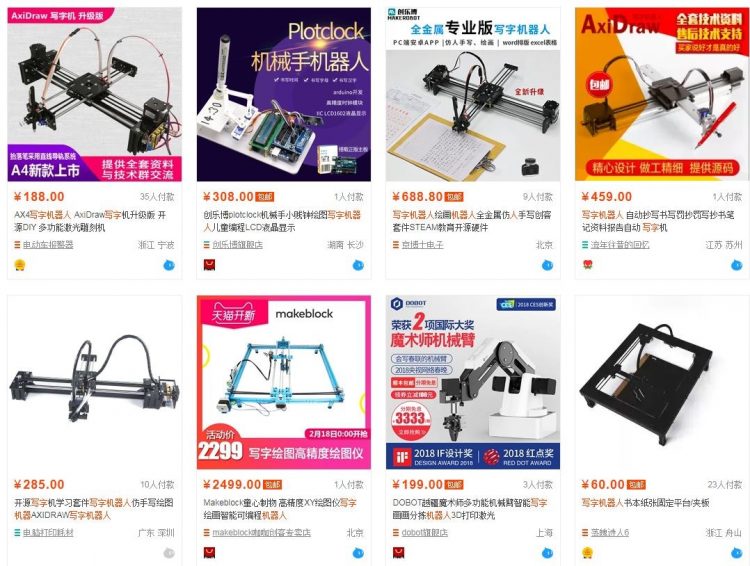 Photo: Taobao
SCMP found an online chat group about handwriting robots created by specialist robot shop LiteTech, with around 800 members, most of whom had joined after reading the viral news about the girl in Harbin. Local newspaper Harbin Daily also interviewed a shopkeeper selling copying robots and found that most of his customers were students.
Handwriting robots typically consist of a metal frame that holds the sheets of paper in place and a mobile arm to which a pen or fountain pen can be attached. It is connected to a computer via USB cable and comes with a software which tells it what text it needs to write. Such robots can reportedly write at speeds of around 40 words per minute.
via OMG Taiwan