Sick of playing the same old Halloween pranks every year? Want two pull an original bone-chilling Halloween prank on your friends or family? One Dallas doughnut shop has you covered with a scary clown doughnut delivery service.
Riding the wave of the recent Box Office hit Stephen King's It, the Hurts Donut shop has decided to implement a new, Halloween-themed delivery option for their delicious treats . For just $5 extra, you can have your donuts delivered by a person dressed as a menacing real-life Pennywise and subsequently scare the pants off of your unsuspecting friends and family members. Not only will this clown deliver a fantastic fright, but he will immediately make amends for your prank by handing the recipient a dozen of Hurts' delicious treats! Who can stay mad while chowing down on homemade donuts, glazed to perfection?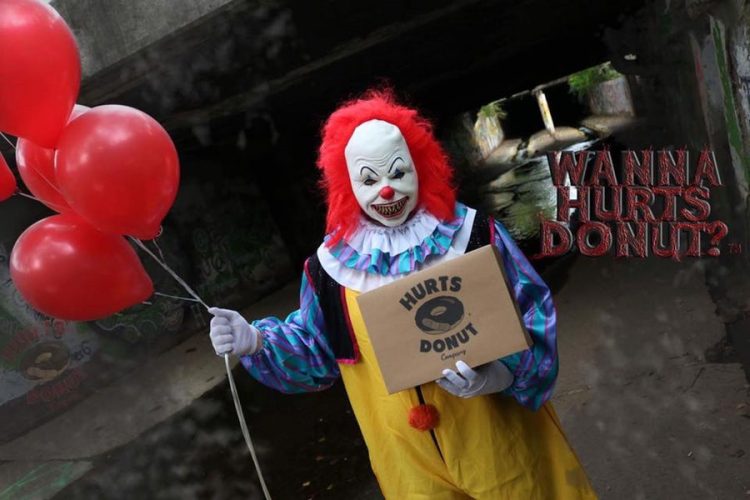 In an interview with Guidelive, Hurts co-owner Kas Clegg said "We always try to keep up with the trends, and clowns are trending right now. It's fall and it's getting close to Halloween, so we just wanted to spice it up a little bit and do a super fun delivery. We just love scary clowns." Clegg claims that the movie It was not the direct inspiration for her idea, but it definitely helped the idea gain traction.
As of right now, the clown delivery service is only available in the Frisco area of Dallas, and for a limited time only. However, since their ingenious idea recently went viral online, there's a chance they may keep it available for a while longer, and even expand to other areas.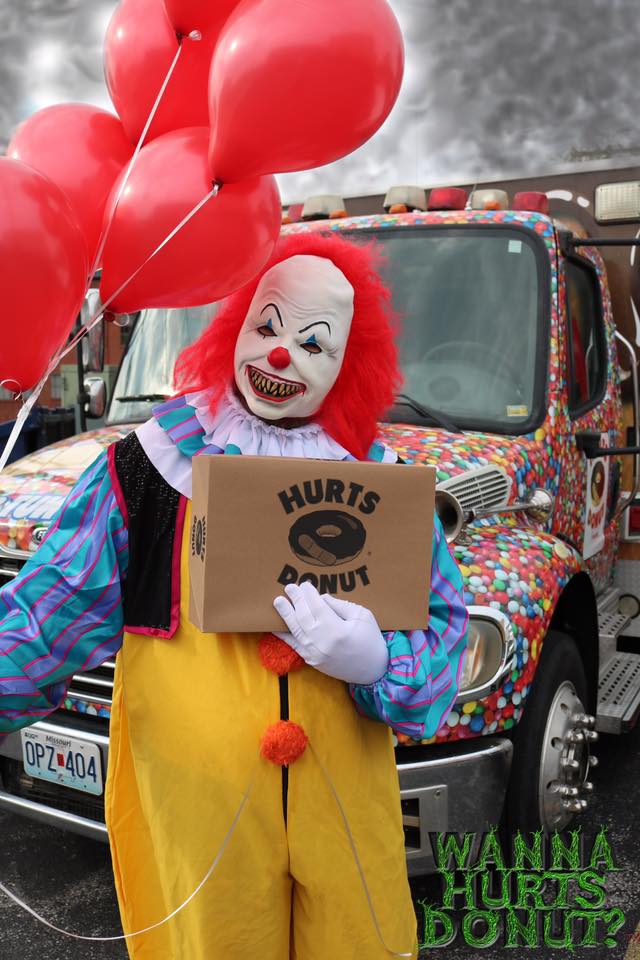 "If we have enough interest in surrounding communities, let us know in the comments below, we may pick a day for out of town clown deliveries as well!" Hurts Donut announced in a Facebook post.