Australian company Tarmac Linemarking is trying out a new glow-in-the-dark type of road line that makes every road appear straight out of the classic sci-fi movie TRON.
Tarmac Linemarking recently made news headlines in its home country, with multiple high-profile media outlets covering its latest trial run of photoluminescent line markings on a one-kilometer-long stretch of road in rural Australia. Created in collaboration with two other companies – OmniGrip and Vic Roads – this ingenious product uses the natural science of photoluminescence to absorb light during the day and emit it in low-light conditions, making the road markings very visible.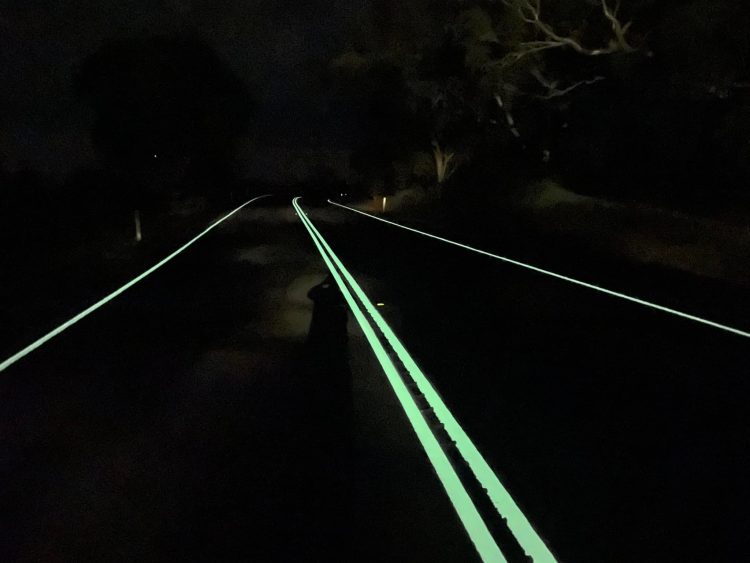 Basically, during the night, the coating created by Tarmac Linemarking emits light it has absorbed and stored throughout the day. The trial was conducted on Metong Road in Victoria's southeast, but it has proven such a big success that businesses and authorities from all over the country have gotten in touch about the ingenious coating.
As photos of the photoluminescent line markings started going viral on social media, comparisons to the futuristic roads in the sci-fi classic TRON were inevitable, and, you have to admit, warranted. Imagine driving on a road like this and not thinking back to the 1982 Jeff Bridges movie. Or the 2010 sequel, if 1982 seems like an eternity ago.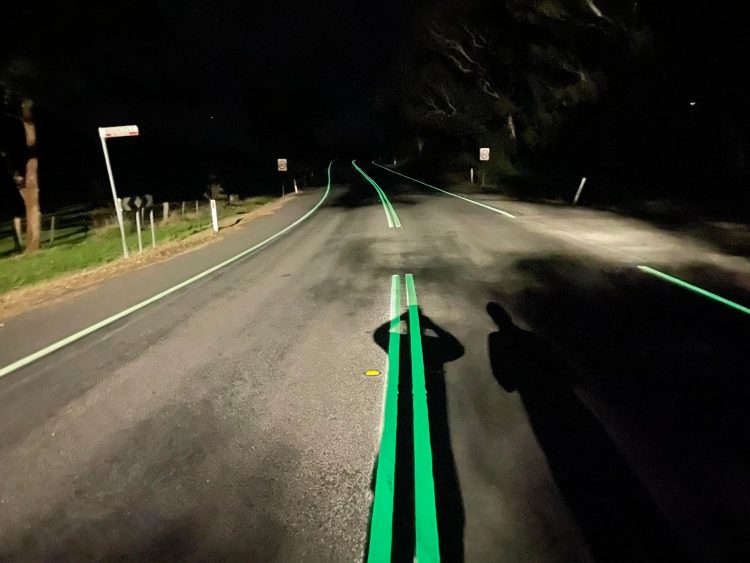 "This treatment will make it easier for drivers to see the linemarkings or signage and provide stronger definition coming up to intersections and curves, giving drivers more time to react and preventing them from veering from their lane," a Tarmac Linemarking press release read. "This will be particularly beneficial for people who are not familiar with driving through the area."
Despite the hype surrounding the new road marking solution, some on the internet are wondering what the drawbacks are, speculating that if it was as good as the company claims, someone would have used the technology by now.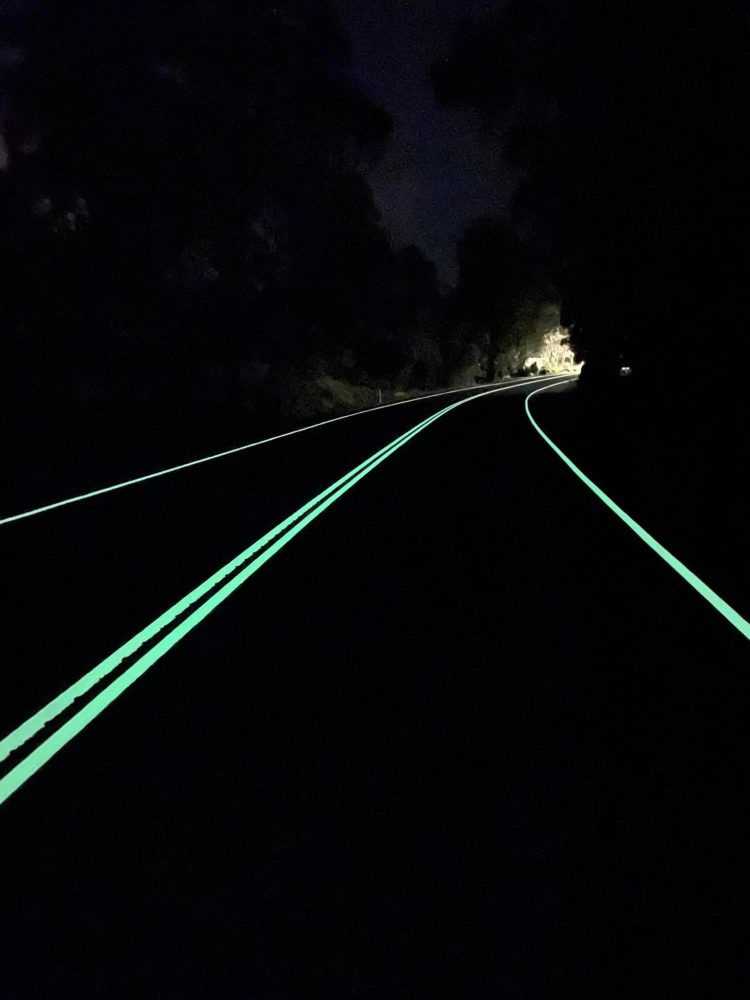 "What's the glow length on this? If it's anything like every glow-in-the-dark thing I've ever owned, you've got about an hour after sunset before this isn't even visible," one Reddit user wrote.
Tarmac Linemarking admits that the glowing period may be affected on overcast days, but insists that its photoluminescent lines usually glow for "most of the night".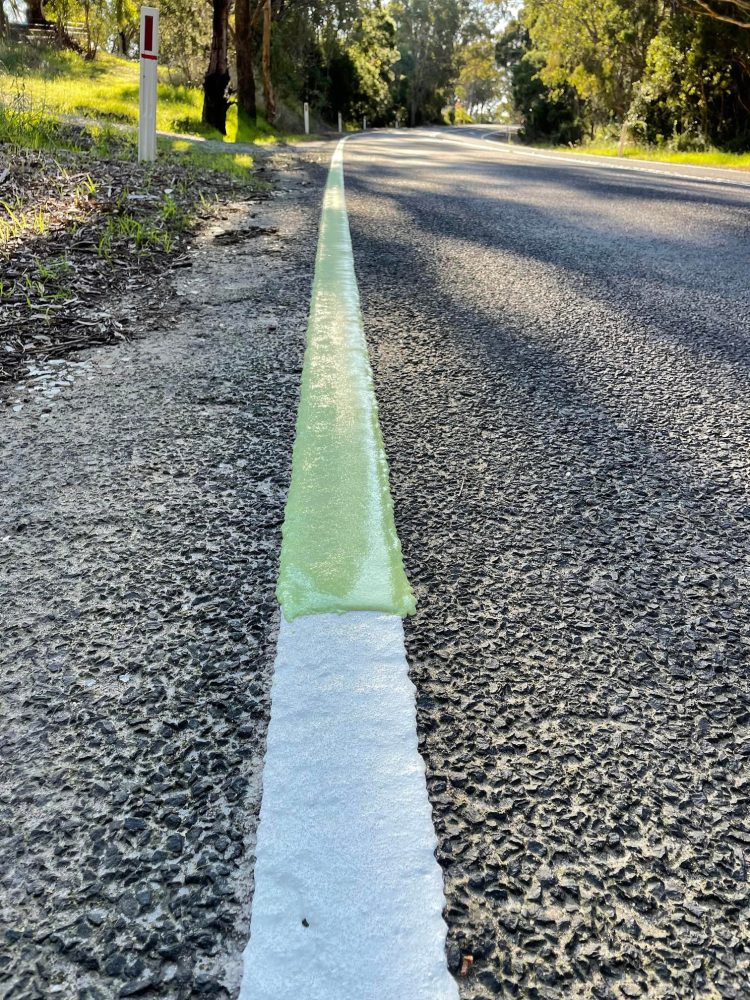 via News.com.au