Arina Aliyeva, one of the finalists of the 2018 Miss Virtual Kazakhstan beauty contest, recently shocked the nation after announcing that she was actually a 22-year-old man who had signed up for the national contest to prove an important point.
It all started with an argument Eli Diaghilev, a young Kazakh male model, had with his friends about female beauty. He argued that in the old days women valued qualities like individuality and charisma, while most young women nowadays just follow the most popular trends – be they in fashion, makeup or hairstyle – thinking it makes them beautiful. Eli added that thanks to all the available cosmetics, digital editing tools like Photoshop and the general falseness in the beauty industry, even a man could pass as a beautiful woman. Diaghilev's friends apparently didn't agree, so he decided to prove his point by signing up for the Miss Virtual Kazakhstan beauty contest.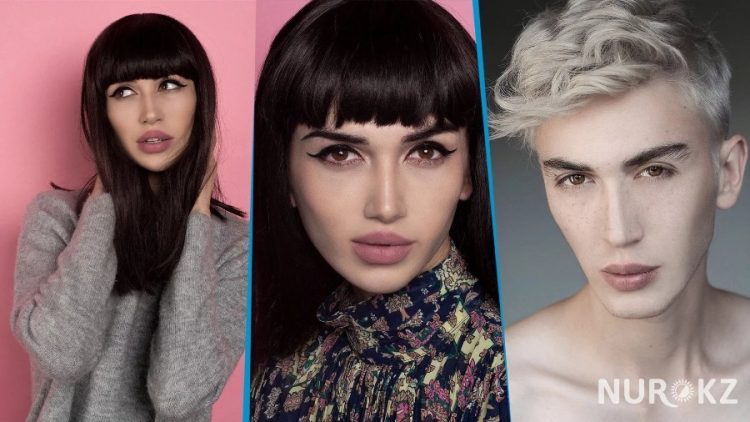 Photo: NUR.kz
With a bit of help from a makeup artist and hairstylist, Eli Diaghilev became Arina Aliyeva, a young woman representing Shymkent in the popular beauty contest. Diaghilev, who has been working as a male model since he was 17-year-old, had a good idea of what the most popular beauty trends were, so all he needed was to transform his appearance accordingly. He posted some photos of himself as Arina online, and waited to see what the public's reaction would be.
To the surprise of Diaghilev's friends, Arina Aliyeva made the finals of the Miss Virtual Kazakhstan beauty contest, and was credited with a real chance to win the whole thing. But the 22-year-old model had already proven his point, so soon after the finalists were announced, he released a video revealing that the popular female contestant was actually him in disguise.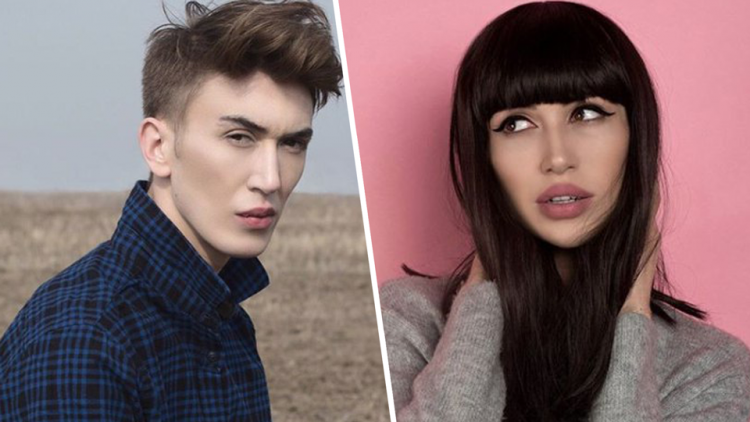 Photo: Eli Diaghilev/MissV.kz
Diaghilev explained his decision to enter the Miss Virtual Kazakhstan beauty contest as a way of convincing young girls of how easy physical beauty can be attained even by the opposite sex. He hopes that his story will inspire them to value their individuality and inner beauty more.
"I was pleasantly surprised by the reaction of the people of Kazakhstan and the fact that many supported my actions," Eli told NUR Kazakhstan. "It was not my intention to simply deceive people, I wanted to draw the attention to the fact that adhering to the same beauty standards is not important. It's the naturalness and individuality of each person that really matter, not something that is shown somewhere and labelled as fashionable and beautiful even if it doesn't fit you."
Photo: MissV.kz
After Eli Diaghilev's video confession, contestant Arina Aliyeva was disqualified for providing false information about herself and was replaced by another participant.
Interestingly, just last year, a Russian man named Andrey Nagorny made international headlines for winning a women's lingerie modelling contest.