This week, the people of Plounéventer, a town in France's Brittany region, woke up to a very bizarre sight – a white van perched on top of a bus station.
Imagine waking up early in the morning to take the bus to work and finding a car on top of the bus station? It's still night out, there's hardly anyone around, and there's a car in the last place you'd expect to see one. No, it's not a lost episode of the Twilight Zone, but something that commuters in the French town of Plounéventer experienced on Monday morning. Some clicked a few photos of the white van perched on top of the Place de l'Eglise bus station and posted them on social media, where they quickly went viral.
Photo: Facebook
The gendarmerie was notified about the bizarre display in Plounéventer, and they took some photos as well, before taking down the vehicle, to avoid any unwanted accidents. However, despite identifying the owner of the vehicle, they still couldn't find any clues as to who or why had placed it atop the bus station.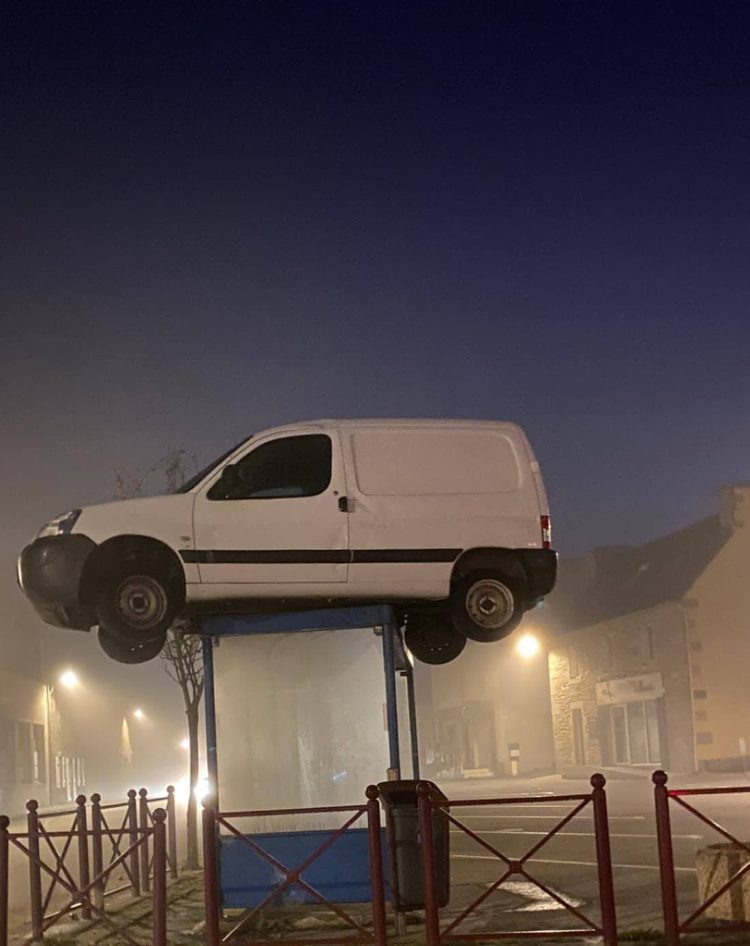 Photo: Facebook
"It's a total mystery. We know who owns the vehicle, but we don't know how it got there and especially why," captain Christophe Laval told French journalists.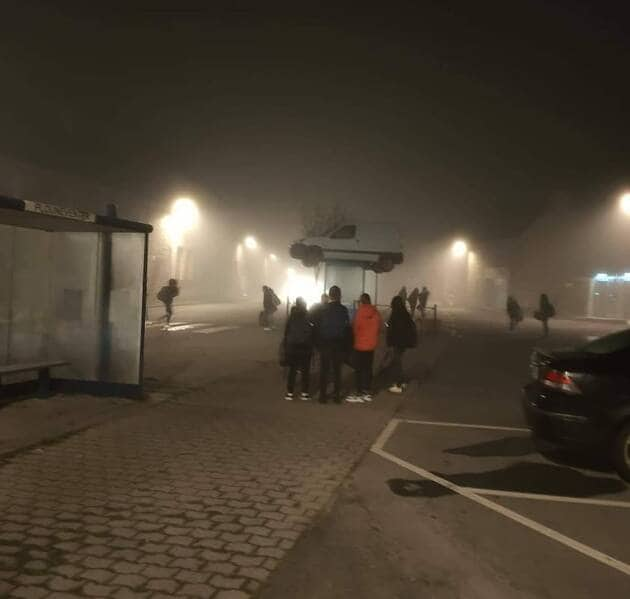 Photo: Facebook
In the beginning, people on social media suspected some sort of modern art piece thought up by a local artist or part of an original marketing project, but the gendarmerie quickly clarified that neither of those theories was plausible in this case. They even took to Facebook to ask people to help them with leads in this mysterious case.
For almost an entire week, the mystery of the van perched on top of the bus station puzzled everyone, but yesterday, French media announced that the case had finally been cracked. As it turns out, there wasn't alcohol involved (as everyone suspected), but a "commercial dispute" between the owner of the van and the perpetrator, allegedly over the vehicle itself. In anger, the perpetrator allegedly took a pallet truck and hoisted the car onto the bus shelter.
Both the owner of the vehicle and the perpetrator were brought in for questioning, and the latter may face charges of endangerment.