Golf carts aren't the fastest, most comfortable, or most spacious vehicles money can buy, but in Discovery Bay, an upscale residential development in Hong Kong, they are more coveted than Porsches, Teslas or other luxury cars.
In the US, the average price of a golf cart is around $10,000, but in Discovery Bay, the slow-moving buggy can sell for a whopping $250,000 (HK$2 million). That's more than some people are willing to pay for a home, let alone a vehicle that barely qualifies as a car. But there's a reason to this madness. You see, private passenger cars aren't allowed in this upscale neighborhood of Hong Kong, and residents require a special license for golf carts as well, the number of which has been capped to 500 by the Transportation Department. The demand for motorized transportation in Discovery Bay offset by a supply crunch has catapulted the modest golf cart to luxury vehicle status.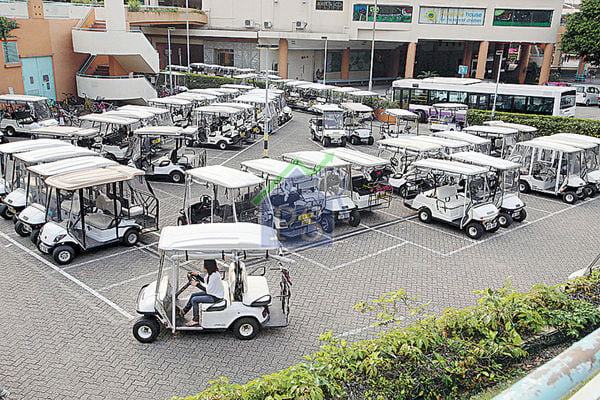 Photo: Property Station
But owning a golf cart in Discovery Bay is not just about comfort and convenience, it's also a great business investment. HK$2 million isn't enough to buy any good real estate in Hong Kong, but if you have that kind of money, rather than put in the bank or risk it on the stock market, you're better off buying a golf cart in this neighborhood. You can then rent it off to other residents or resell it for a nice profit.
"If they've got an extra HK$2.5 million, instead of buying a small apartment you have to pay stamp duty on, people have been buying some golf carts," Katie Jepson of real-estate firm Headland Homes told Bloomberg.
Licenses for golf cart in Discovery Bay can only be owned by residents who also own property in the neighborhood, but they can be traded between residents, and with prices for these buggies having gone up for over as decade now, they are viewed as solid investments.
"It's a ridiculous amount of money, I know," an airline pilot who bought a golf cart for HK$2 million told SCMP. "But, I said, I have the cash. I can put it back into property, but the market is berserk. Sitting in the bank it's doing nothing. So I thought, why not? It's not a bad return."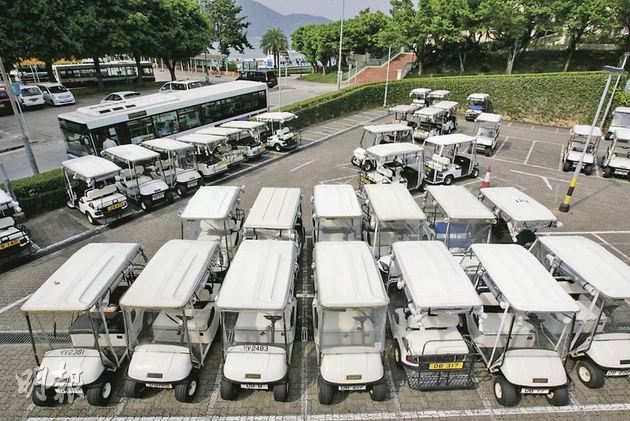 Photo: e123.hk
From business executives to handymen carrying tools around and nannies taking kids to school, golf carts are driven by everyone in Discovery Bay. Of course, public transportation and bicycles are available as well, but if you want private motorized transportation, they're the only way to go.
In most other places around the world, you can tell how upscale a neighborhood is by the cars parked outside homes, but in Discovery Bay, it's all about golf carts. For example, the latest Yamaha electric buggy is considered the Rolls Royce of golf carts, followed by the E-Z-GO, by American company Textron, and the Columbia ParCar, a tier lower.
"It's become like a good golf cart is like driving a Maserati or a Porsche,' Katie Jepson said. "Crazy, Only in Hong Kong."
In case you're wondering why Discovery Bay doesn't allow regular private cars, developer Hong Kong Resort Co said thy wanted the area to be viewed as a town with the environment of a resort, and after considering several options, they decided that golf carts worked best. In recent years, they introduced electric golf carts to cut pollution even more.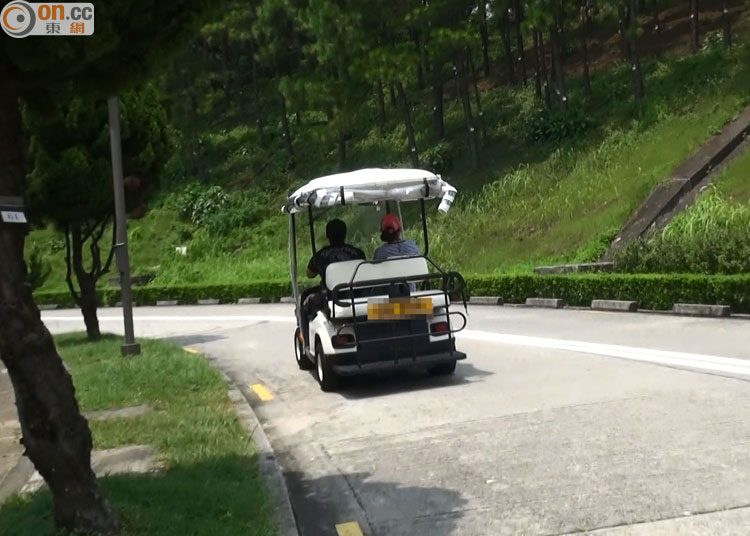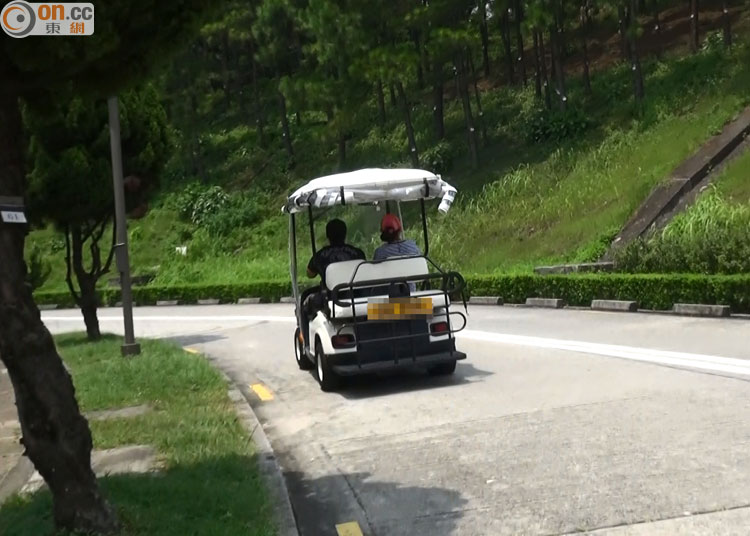 Photo: on.cc
There are those who wonder how much more expensive golf carts in Disovery Bay can get – especially since they've now surpassed the prices of some of the world's most luxurious cars – before the bubble bursts, but it all depends on government policy. They didn't increase the available number of licenses too much since the neighborhood was built in the 1980s, and if that doesn't change, neither will the growing price of golf carts.
'There are no more golf carts, so as long as they keep putting more and more people here the price is not likely to change. It's simply supply and demand," said Brian King, head of Headland Homes.