If you love eating and drinking for free and are looking to make some pocket change, there's a job in China with your name on it. A new type of online service allows people to hire others to eat or drink their favorite treats, either to cure their boredom or satisfy their craving without the calories that usually come with it.
Chinese media recently reported on an increasingly popular service on online commercial platform Taobao that's as mind-boggling as it is intriguing. People can now go online and hire others to consume certain foods and drinks, and ask them to provide video evidence of them eating or drinking the said treats. Fees usually range between 2 yuan ($0.30) and 9 yuan ($1.35) plus the cost of the food that the client wants consumed. It's not exactly a get-rich quick kind of job, but there are quite a lot of people willing to do it for the free treats alone.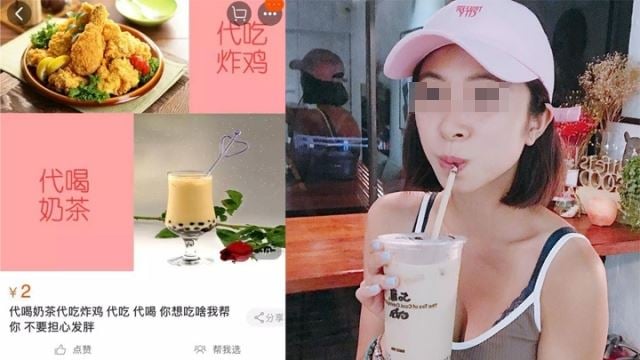 "Bubble tea drinking" is a particularly popular service, as the chewy tapioca balls and popping boba-containing drink is all the rage in Asia these days, but there are also ads from people willing to eat fried chicken or hotpot for anyone willing to pay for them.
According to Sina News, once the provider of the service and the buyer agree, the provider is required to film themselves going to the restaurant, buy the specified treat and eat it on camera while providing a vivid description of the taste. Some clients even require a short written review and the activation of the stream timestamp to be sure that the person they hired actually does what they are supposed to.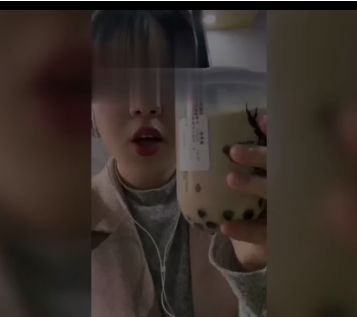 So why would anyone pay a total stranger to indulge in a treat rather then consume it themselves? Well, apparently, the online service is so cheap that some people simply do it out of boredom, while others get satisfaction from watching others enjoy their favorite treats.
This indulging by proxy service has received a lot of attention on social media in China, with some people describing it as the job of their dreams, and others suggesting similar compensation for sleeping on the client's behalf.
"How about sleeping? You play video games all night games and I help you make up for it by sleeping on your behalf," one person commented on Weibo.
"Finally, the job meant for me," someone else wrote.