If you're an avid gamer who would rather freeze than risk overheating their PC while playing on Ultra graphics settings, you may want to check out this weird-looking electrically-heated gaming onesie.
Japanese company Bauhütte specializes in gaming accessories, from comfortable and ergonomic gaming chairs, to innovative gaming desks and cable management tools. But their most intriguing creation to date has to be the DAMEGI4GW "gaming blanket", a wearable velour fleece onesie designed to keep video game fanatics warm and comfortable even in the most extreme conditions. It features built-in electrical heaters that can be powered by portable battery packs via USB, multiple heating levels, and even an emergency toilet system…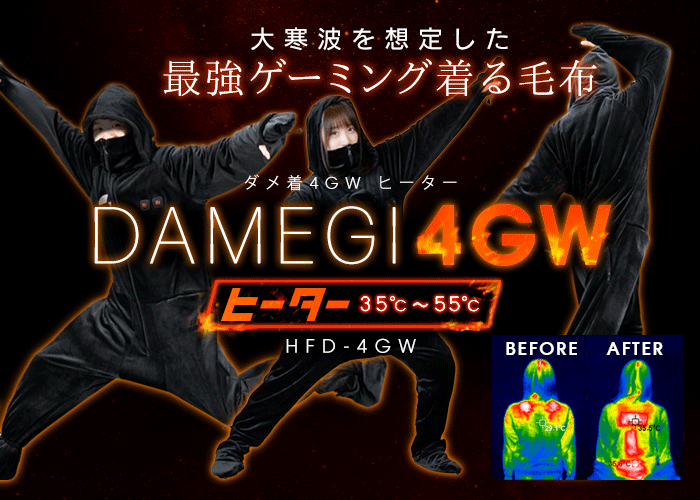 Bauhütte has been creating gaming onesies for years now, but the DAMEGI4GW is the most advanced one yet. For the first time ever, the Japanese company has managed to integrate several electrical heaters into the suit. Wearers can power them up by hooking them up to portable battery packs via USB ports. Depending on the chosen heat intensity, a 5,000mAh battery can power the DAMEGI4GW for between 2 and 6 hours of continuous use.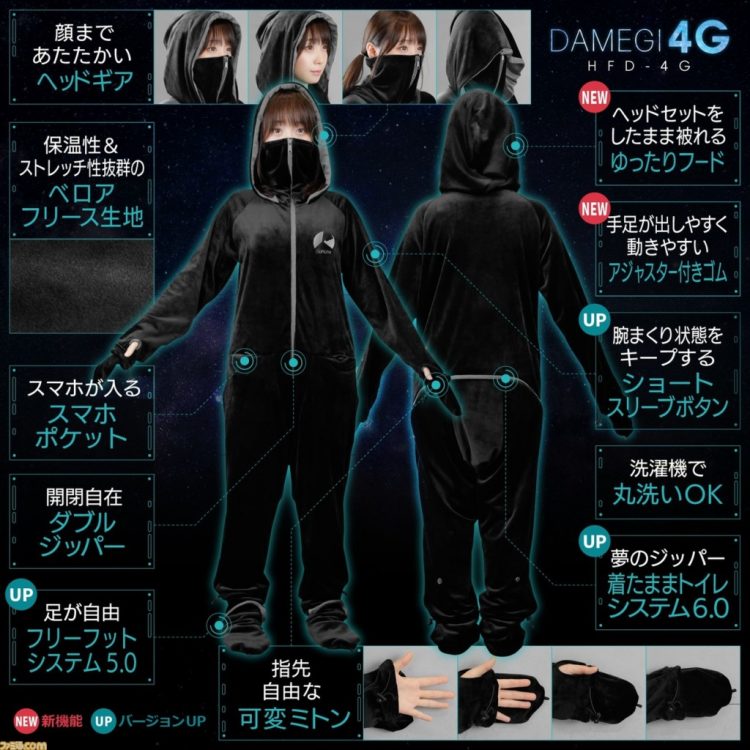 The heaters inside the DAMEGI4GW are split between the upper and lower half of the onesie, so they can be turned on and off individually. The heating system features three intensity levels: low (35 degrees Celsius), medium (45 degrees Celsius) and High (55 degrees Celsius).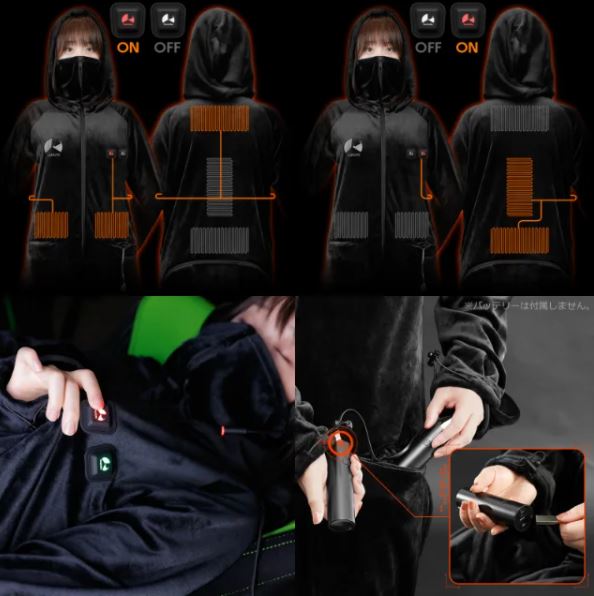 That last heating level may seem a bit extreme, but the DAMEGI4GW is aimed at hardcore gamers, some of whom will shun any source of heat in their rooms to make sure their rig doesn't overheat during long gaming sessions. This suit allows them to keep playing without sacrificing their comfort.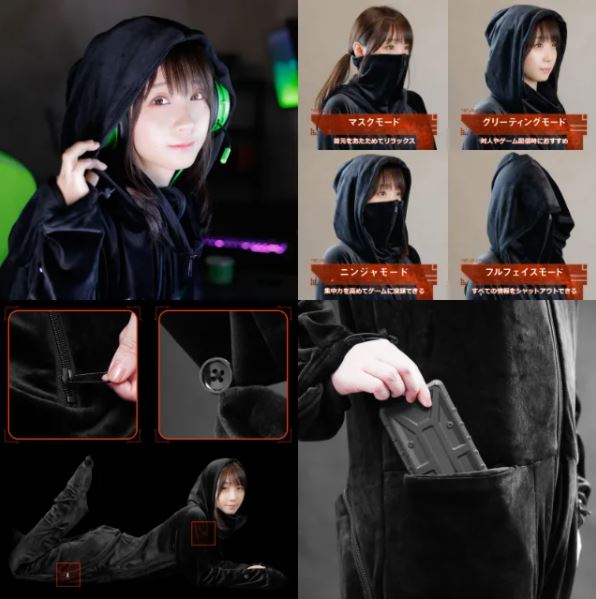 According to the Bauhütte website, the integrated heaters take just 5 seconds to heat up, and about 4 minutes to heat up the entire gaming suit. The velour fleece is dense enough to keep both cold air from coming in, and the heat from dissipating quickly.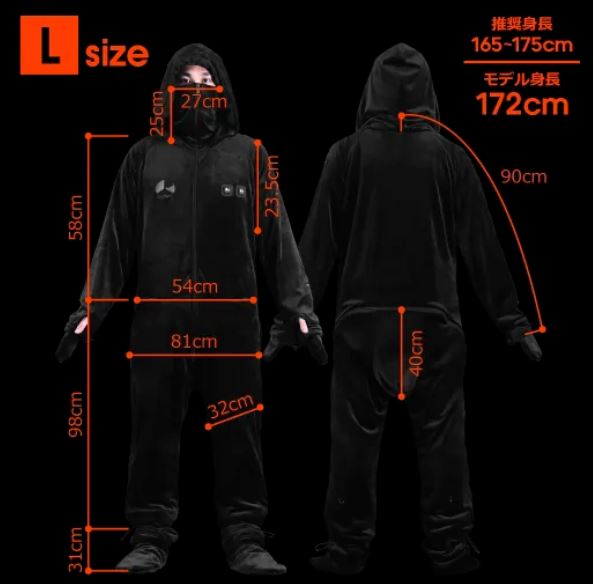 The ingenious onesie also features modular mittens and hoodie that allows users to expose their hands and face partially or completely, depending on their needs, but it's the "toilet system 6.0" that really caught our eye. Basically, it's a quick backside unzipping system that allows for fast "bottoming", which could come in handy when you just can't hold it in any longer…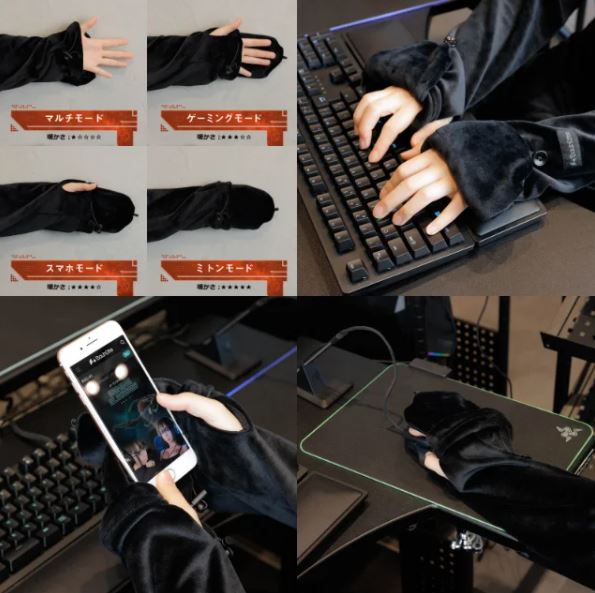 Bauhütte does point out that fast bottoming may be difficult if the onesie is too tight, so the manufacturer advises interested buyers to be careful when choosing the size.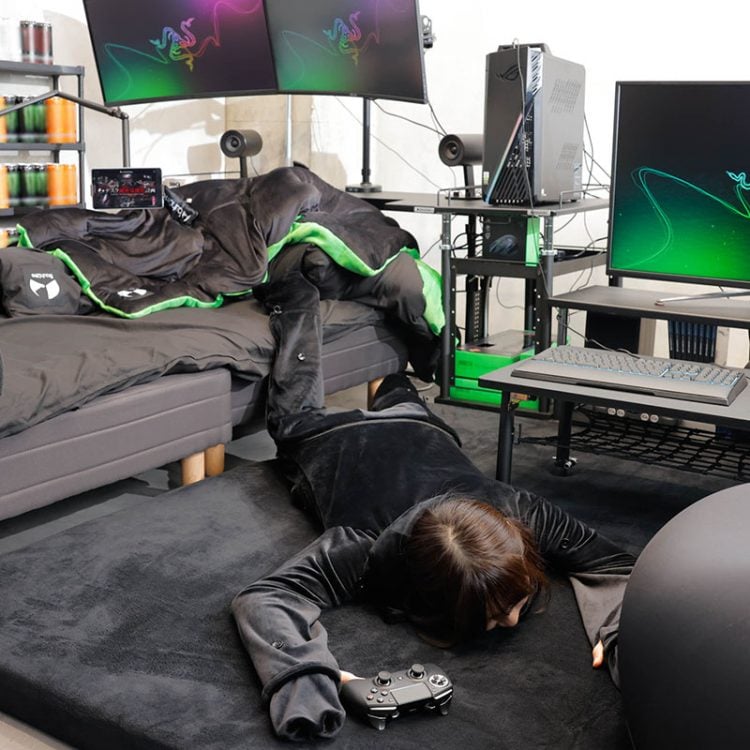 If the DAMEGI4GW gaming onesie sounds like the gaming accessory you never knew you wanted, head over to Amazon Japan and get yourself one. Bauhütte is currently selling it for 13,873 yen ($134).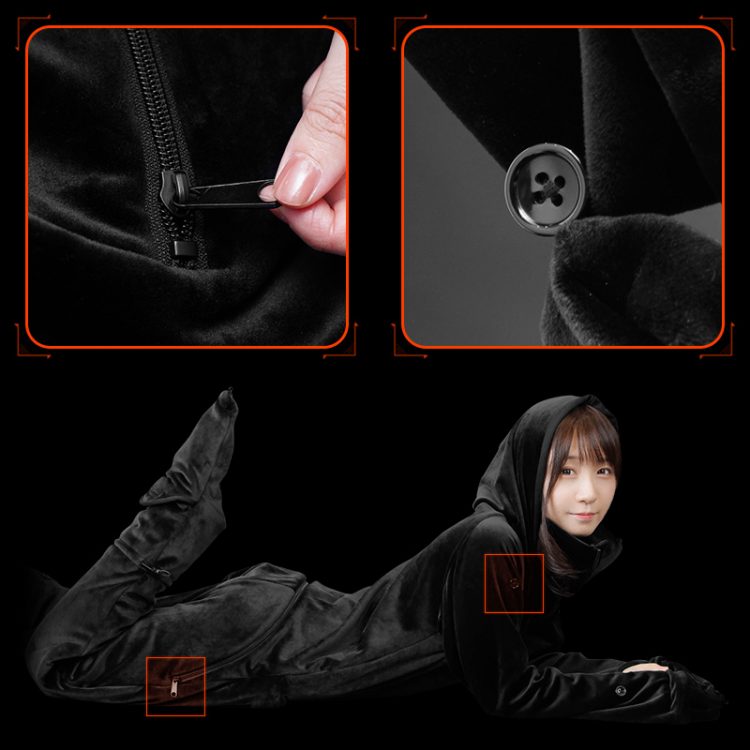 Interestingly Bauhütte also launched the "ultimate gaming bed" earlier this year, so they definitely know what they're doing…