As a child growing up in Japan, engineer Masaaki Nagumo always dreamed of climbing into his very own Mobile Suit Gundam mecha. As an adult, he finally made that dream a reality.
Nagumo created the 28-foot-tall, 7-tonne-heavy LW-Mononofu robot as a project for his employer, industrial machinery maker Sakakibara Kikai, in Japan's Gunma Prefecture. The metal colossus took six years to finish, and is probably the world's largest anime-inspired robot that you can actually ride in and control. It can move its arms and fingers, turn its upper body, and walk forward and backward at a snail-like speed of 1km/hour. As any respectable mecha, it also has a weapon – a metal gun that fires sponge balls at a speed of 87 mph.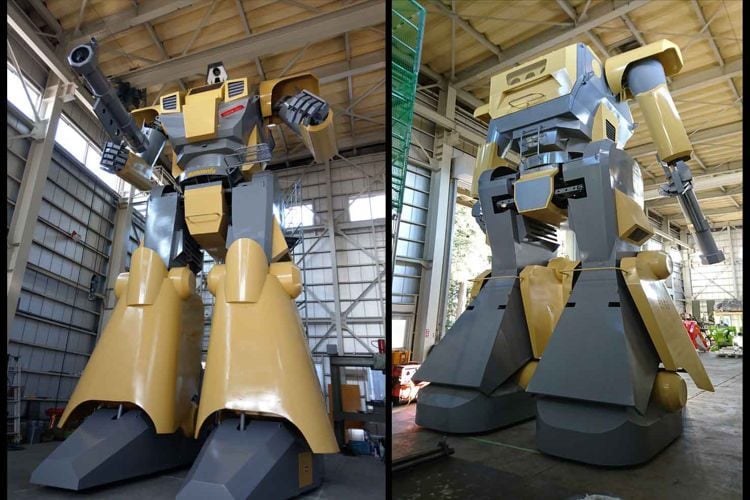 Photo: Sakakibara Kikai
"It is just a toy," 44-year-old Nagumo told the Asahi Shimbun. "But I want people to experience the world of anime and exercise their imagination through it. I will be happy if many people enjoy the robot."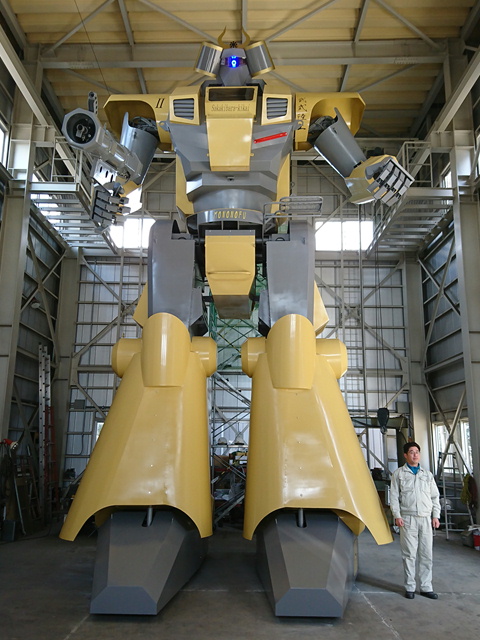 Photo: Sakakibara Kikai
The LW Mononofu can be powered by both a 200-volt AC electricity source and a 24-volt DC battery. Its cockpit features levers, pedals and buttons that the rider can use to control the movements of the robot, as well as monitors showing live footage shot by cameras installed at five points on its gigantic body.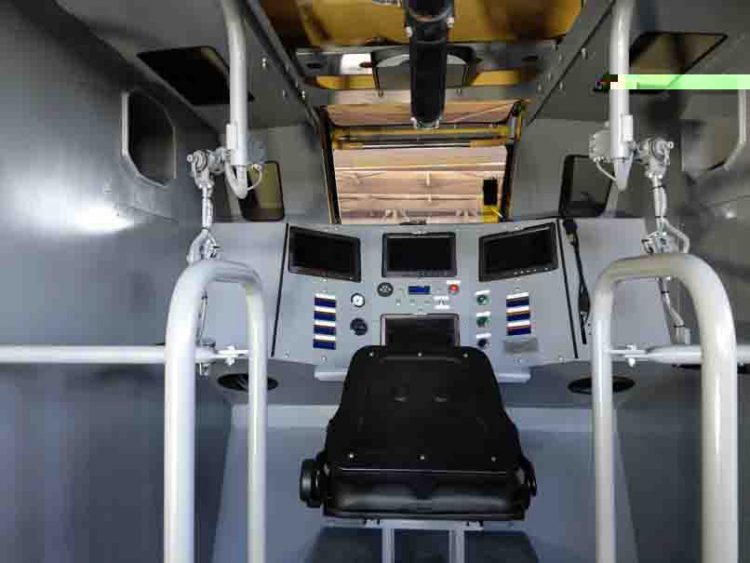 Photo: Sakakibara Kikai
Masaaki Nagumo created the LW Mononofu all by himself, including the computer programs, the assembly and even the paintjob. It was a labour of love, though, so he doesn't regret a moment of the six years he spent working on it.
Sakakibara Kikai has not disclosed how much it invested into the LW Mononofu, but is considering leasing it to event organizers and other interested parties, if certain conditions are met. That may be problematic due to one tiny detail – the LW Mononofu cannot leave the hangar it was built in, because it is higher than the large door. It has to be dismantled to be taken out…
Sakakibara Kikai specializes in animal excrement processing machines for dairy farming and other types of farm machinery, but started developing anime-inspired robots in 2005, as a way to improve its employees' skills and also promote its brand. The LW Mononofu is the company's largest creation yet.