A Malaysian reseller of Apple products was recently forced to cancel its warehouse sale after 11,000 people lined up outside its store for a chance to buy one of only 200 discounted gadgets.
This past weekend, the Switch store at MyTown Shopping Mall, in Kuala Lumpur, was supposed to host a clearance sale of various Apple gadgets, including iPhone 5s for only $50, 64GB MacBook Air for $128, or 24-inch iMac for $255, among others. All in all, only 200 products were up for grabs, and even though the company expected to have a busy weekend, they definitely didn't anticipate a queue of 11,000 people stretching out from the second floor of the mall, all the way to the parking lot.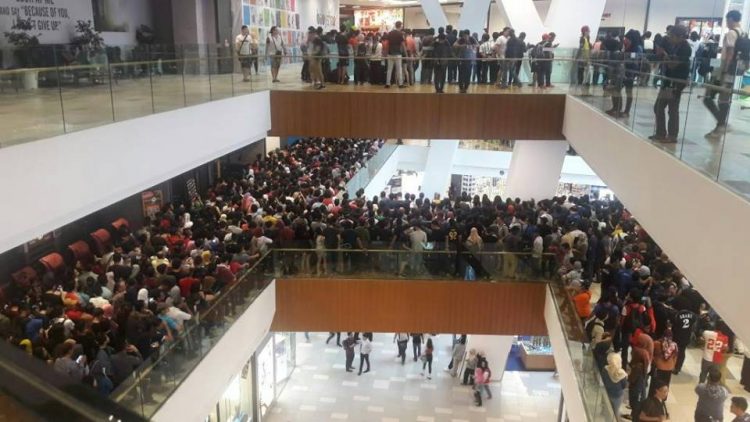 Photo: Switch/Facebook
Despite the company clearly specifying that midnight queues would not be tolerated, Apple fans started gathering outside the Switch storefront 19 hours before the sale was scheduled to commence. As time went by, more people gathered, and by the time the Switch store opened, multiple lines stretched out both inside and around the shopping complex, all the way to the parking lot.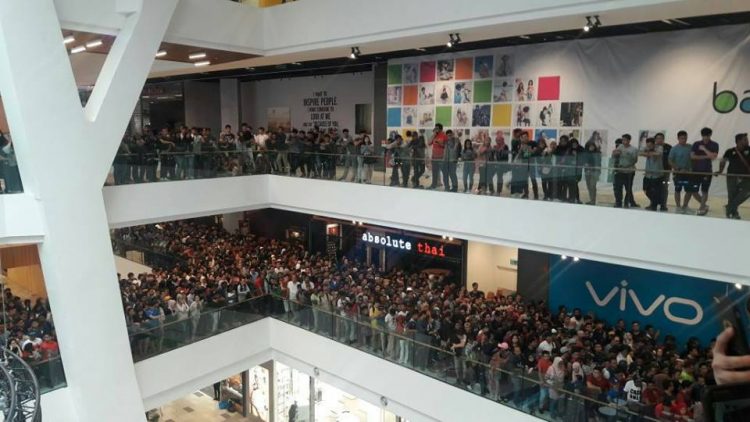 Photo: Switch/Facebook
At first, Switch employees tried handing out queue tickets to the first people in line, but as soon as they prepared to open the store doors, the crowd just started pushing and they were quickly overwhelmed. Fearing a human stampede, the store had no choice but to cancel the sale.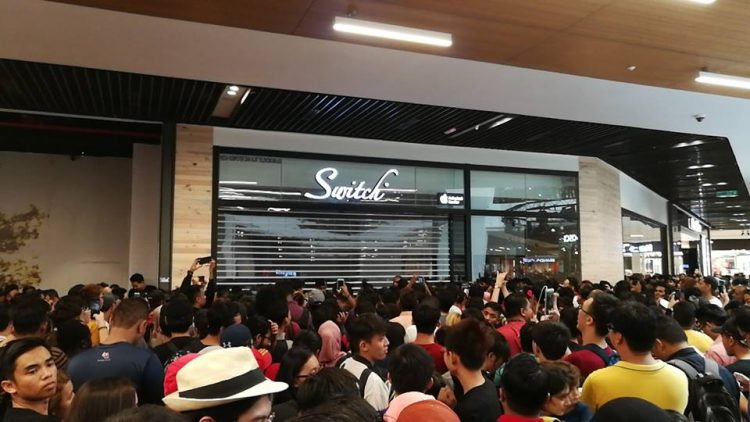 Photo: Switch/Facebook
"Due to security reason,  we regret to inform you that the clearance sale will be put on hold until further notice," Switch wrote in a Facebook post. "We are truly sorry for the Demo Clearance Event yesterday. We did not expect the magnitude. We were overwhelmed by the 11,000 [that] turned up."
What's really strange about this story is that all those people knew that only 200 discounted products were available, yet they still decided to queue up even though some of them weren't even inside the mall. I wonder what those last few people in line were hoping for? Maybe that 10, 801 people in front of them just magically disappeared?